No Comments
Skype translator - Traduzioni in real time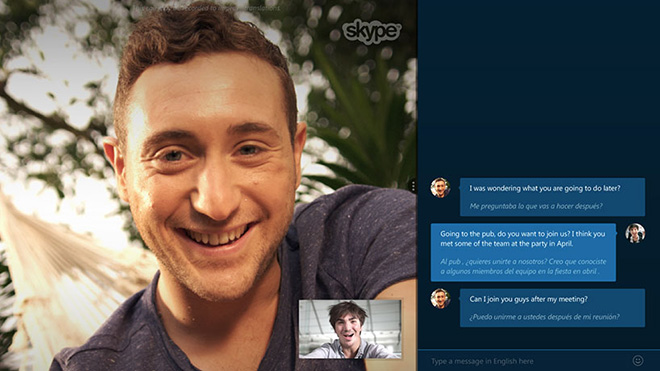 Redazione Art-Vibes | On 17, Dic 2014
La rivoluzione telematica della comunicazione.
di Redazione Art Vibes
---
Chi ha avuto modo di effettuare call via skype, per lavoro o per diletto, sa bene quanto sia difficile, almeno all'inizio, sostenere una comunicazione con un interlocutore che non parla la nostra lingua.
Sembra che ai piani alti della Microsoft questo tipo di problema non sia passato inosservato, tanto che dopo averlo ripetutamente annunciato, Skype ha dato il via alla prima fase di 'Skype Translator', un traduttore simultaneo per il noto programma di messaggistica, in grado di azzerare qualunque barriera geografica e linguistica.
Il funzionamento è davvero semplice: è sufficiente parlare, e il software traduce a voce il contenuto della comunicazione in un'altra lingua.
Ci sono voluti decenni di ricerca nel campo del riconoscimento vocale e delle traduzioni automatiche per raggiungere questo prezioso risultato. Il software può imparare a riconoscere e tradurre la diversità di accenti e di variazioni linguistiche degli utenti. Insomma, più la tecnologia viene sfruttata, più sarà soddisfacente il livello della sua performance.
Skype Translator preview opens the classroom to the world – Video courtesy of: Skype
---
Skype Translator supporterà inizialmente soltanto due lingue, inglese e spagnolo, e sarà disponibile sui dispositivi che utilizzano Windows 8.1, ma non dimentichiamoci che saranno più di quaranta le lingue presto a disposizione, tra cui per fortuna c'è anche l'italiano.
Ad oggi, Skype translator è disponibile al pubblico in forma di "preview" scaricabile su invito. Provarlo non costa nulla!
UPDATE: L'italiano e il mandarino sono le due lingue che sono state aggiunte alle già presenti inglese e spagnolo.
Skype Translator: Behind the Scenes – Video courtesy of: Skype
---
– images courtesy of: © blogs.skype.com
– via: blogs.skype.com
---
Further reading:
– Skype Translator website: skype.com/en/translator-preview
---