No Comments
Alice Pasquini - Visual artist
Redazione Art-Vibes | On 12, Dic 2013
Arte contestuale urbana: la linea di confine tra il reale e l'immaginario.
di Redazione Art Vibes
---
Alice Pasquini, in arte AliCé, è una visual artist romana di grande talento che lavora come disegnatrice, scenografa e pittrice.
Dopo aver ottenuto il diploma all'Accademia di Belle Arti di Roma, decide fin da subito di svincolarsi dal convenzionale circuito dell'arte trasformando la strada nella sua tela preferita.
Considerata tra le più interessanti street artist del pianeta insieme a
Blu
,
Sten&Lex
,
JR
, ha dipinto opere pubbliche di enormi dimensioni ma anche piccoli capolavori.
Tracce della sua arte sono disseminate per gli angoli di molte città. Più di mille sono le opere dipinte sui muri: dal Marocco alla Norvegia, dalla Francia alla Russia passando ovviamente per l'Italia.
Le sue opere sono un vero elogio alla femminilità: ritratti di donne dai tratti forti e indipendenti, bambine pensierose e solitarie ma già capaci di affrontare la sfida della vita a viso aperto.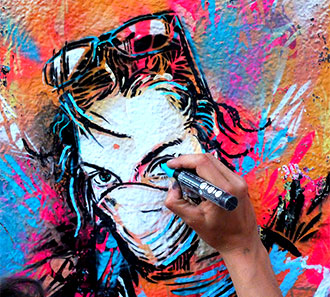 ALL IMAGES COURTESY OF ALICE PASQUINI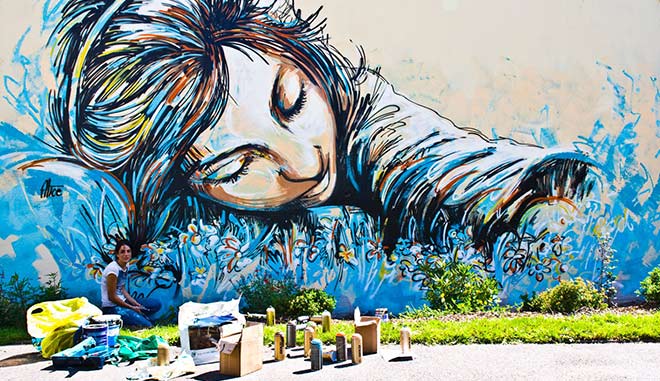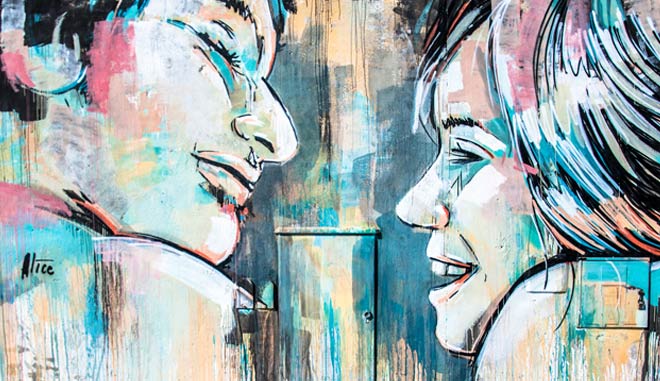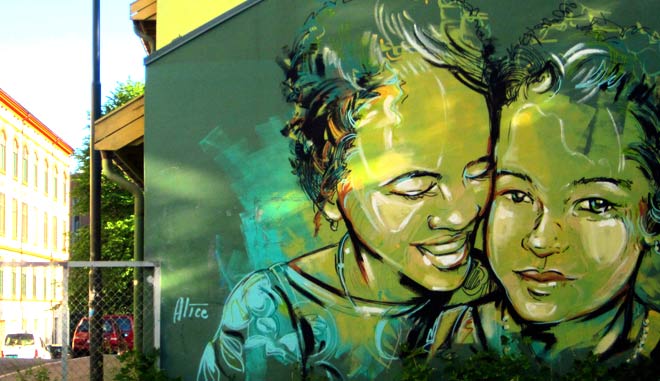 ALL IMAGES COURTESY OF ALICE PASQUINI
Preferisce utilizzare colori naturali a quelli industriali, ritrarre le persone vere piuttosto che i supereroi.
Si appropria delle pareti con i suoi spray colorati ravvivando superfici ormai spente. Forte di questa esigenza di comunicare, gioca a donare ai passanti chiavi di lettura e di comunicazione sempre differenti e soggette a interpretazioni mai uguali.
Dal 28 novembre al 23 gennaio 2014 la Galleria Varsi a Roma omaggia la street artist con la mostra "Take Me Anywhere".
ALL IMAGES COURTESY OF ALICE PASQUINI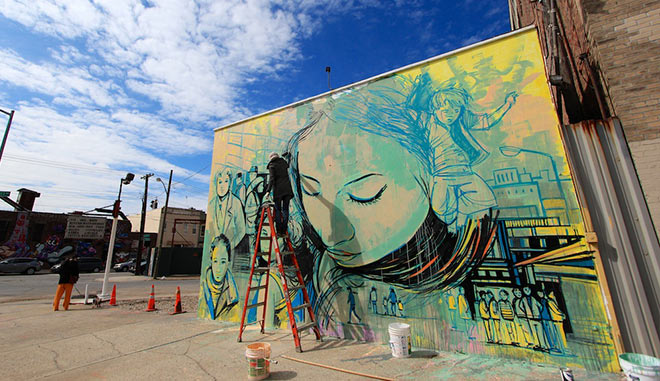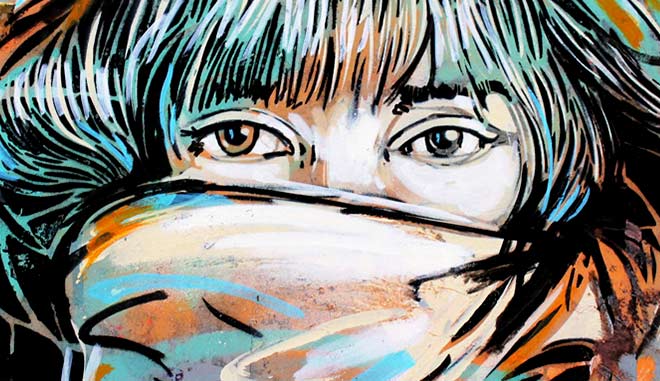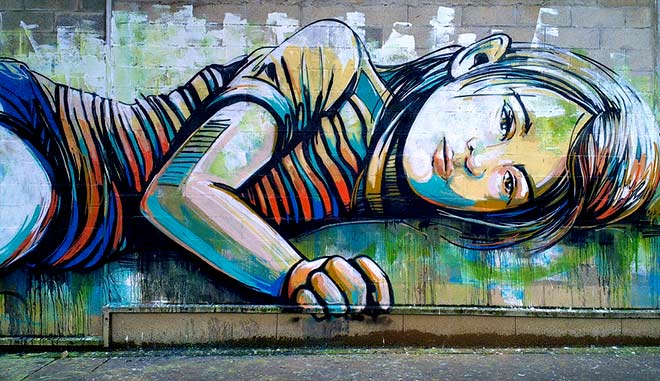 ALL IMAGES COURTESY OF ALICE PASQUINI
– Further reading:
– Alice Pasquini website: www.alicepasquini.com/
– Alice Pasquini Flickr Profile: flickr.com/people/alicepasquini/
– Take me Anywhere – Galleria Varsi: galleriavarsi.it
---