No Comments
Agostino Iacurci - Street Art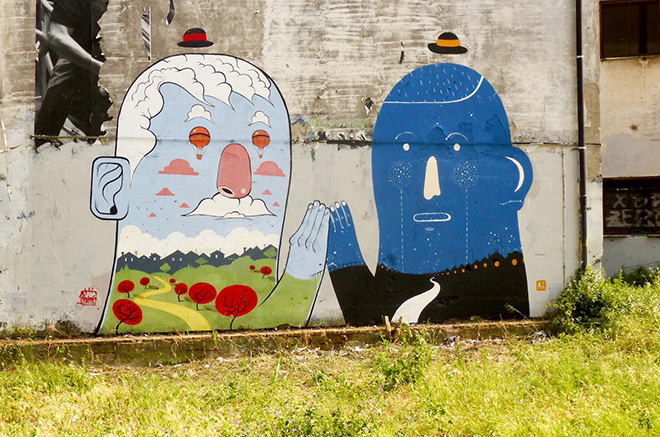 Redazione Art-Vibes | On 13, Nov 2014
Illustrazioni prestate alla street art: il linguaggio visivo di Agostino Iacurci.
di Redazione Art Vibes
---
Nato a Foggia nel 1986, illustratore, incisore, muralista, pittore e scenografo,
Agostino Iacurci
confessa di amare l'idea dell'artista come "
l'artefice in possesso di conoscenze che gli permettono di affrontare con lucidità e onestà una vasta gamma di problemi
".
Formatosi come
illustratore
, possiede uno
stile lineare
, i suoi personaggi buffi caratterizzano il suo linguaggio visivo e permettono di riconoscere fin da subito una sua creazione sia che essa sia stata fatta su un muro, su un tela o su un pezzo di carta.
Ha realizzato grandi murales partecipando a importanti festival internazionali di street art.
Il muro lo obbliga a scegliere in fretta, ad adeguarsi al contesto urbano e ad assorbire l'energia che lo spazio fisico sprigiona. Predilige
lavori di sintesi
, ragionare intorno a poche variabili: un'azione, un movimento, un'idea. Da queste cerca di estrapolare un'immagine, una visione, la cui chiave di lettura possa scatenare la scintilla dell'interpretazione da parte dei fruitori. I suoi lavori sono stati esposti in numerose mostre e festival internazionali in
Francia
,
Stati Uniti
,
Korea
,
Giappone
e
Taiwan
.
---
– images credit: ©
Agostino Iacurci
– via: ufunk.net – lanciatrendvisions.com
Agostino Iacurci – Street Art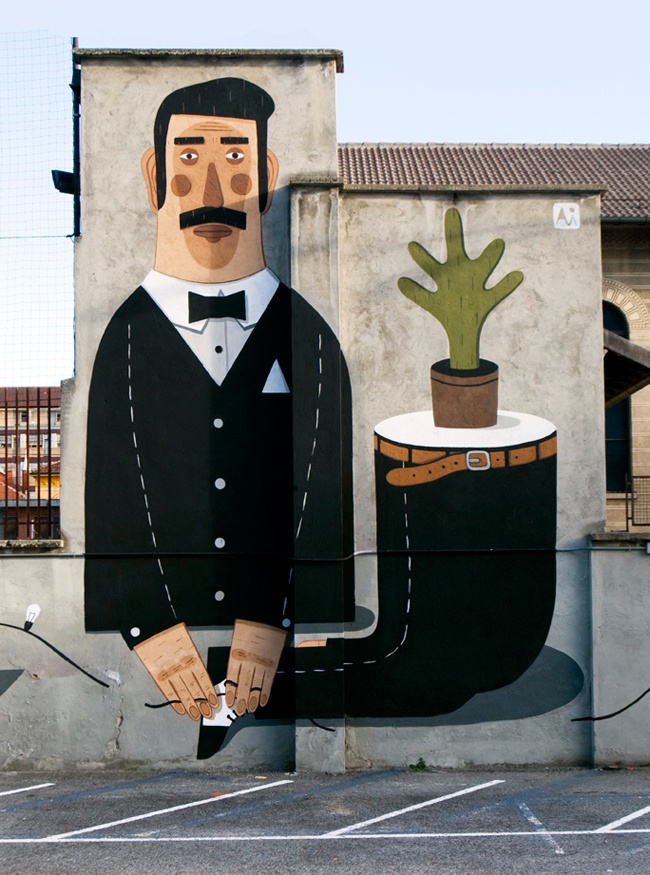 Street Art -"Abithoudini", via Lugaro, Torino (Italia). Photo © Marcello Goggio
---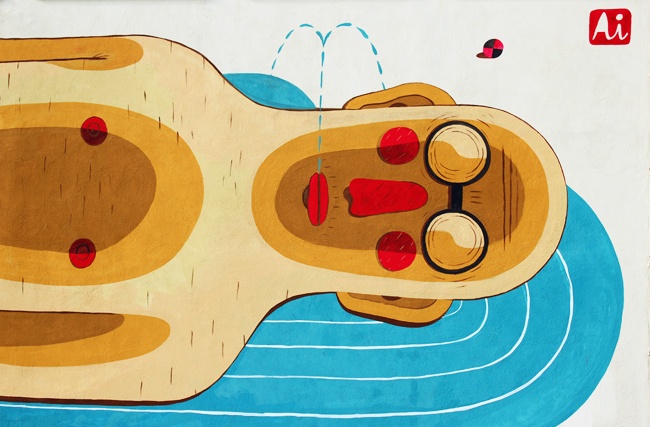 Street Art, "Arenato", Memorie Urbane Festival, via Marina – Lungomare di Serapo, Gaeta (Italia)
---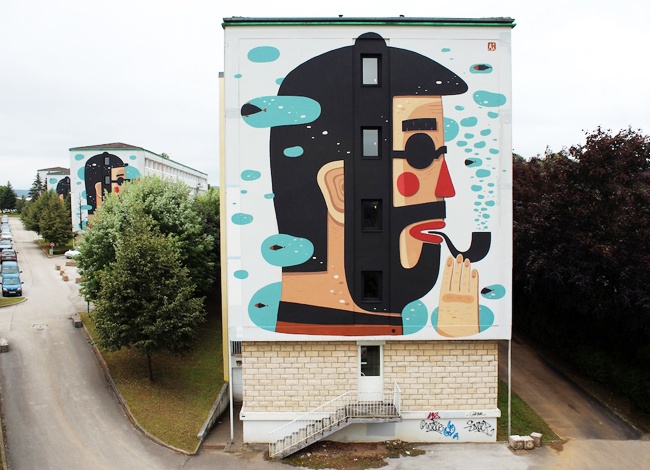 Street Art, "Beardwatching", campus universitario, Besançon (Francia)
---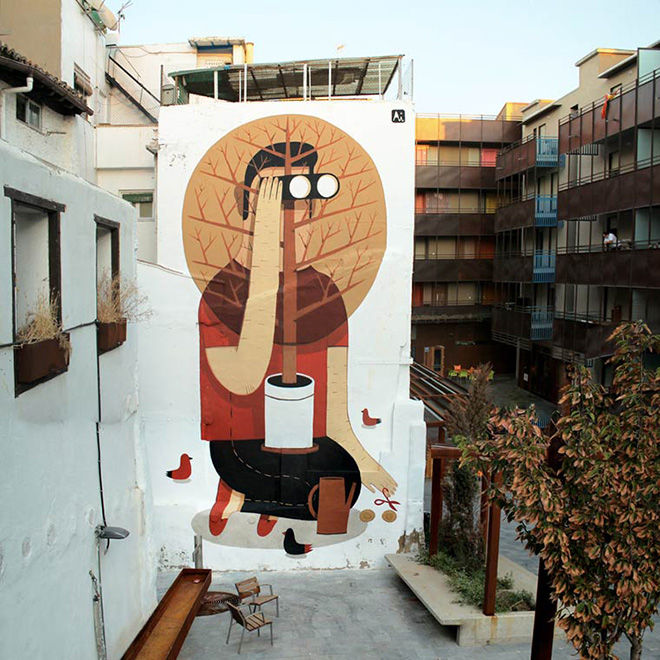 Street Art, Future Simple, Las Armas district, Zaragozza, Spain
---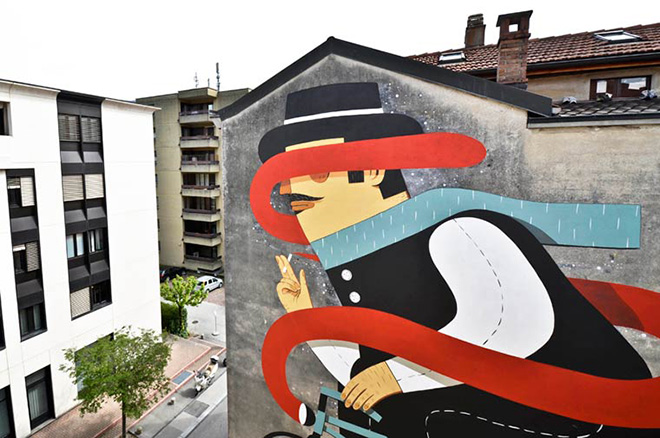 Street Art, Pietro non torna indietro – Via Lavizzari 5, Lugano (CH)
---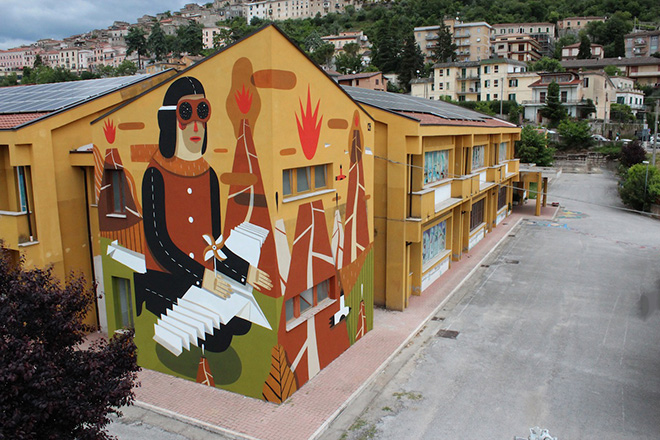 Agostino Iacurci – Street Art – Homo Paleolicus, Via Casilina, Arce, Italy
---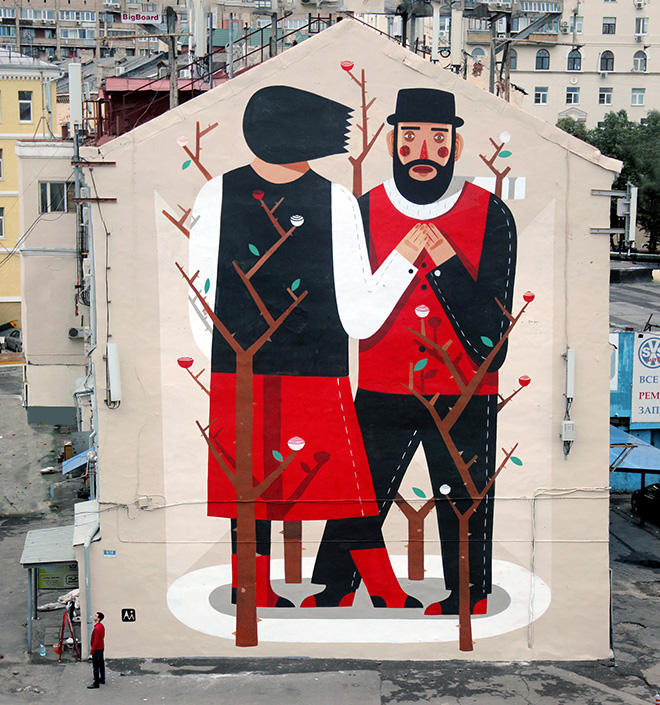 Street Art – Created during LGZ festival, curated by Street kit, Moscow, Russia
---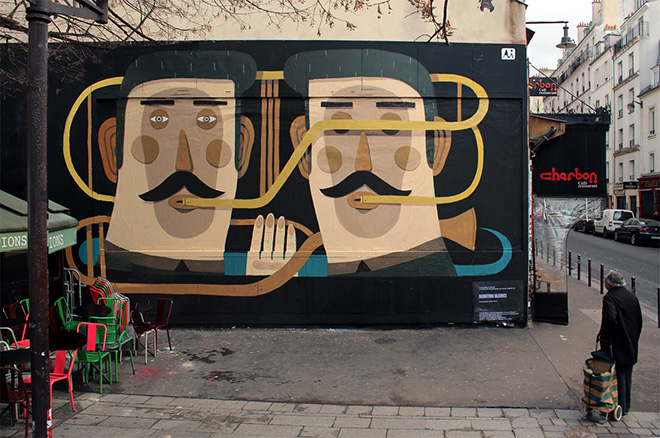 Street Art, The dialogue – Made for Le Mur, Oberkampf, Paris, 2013
---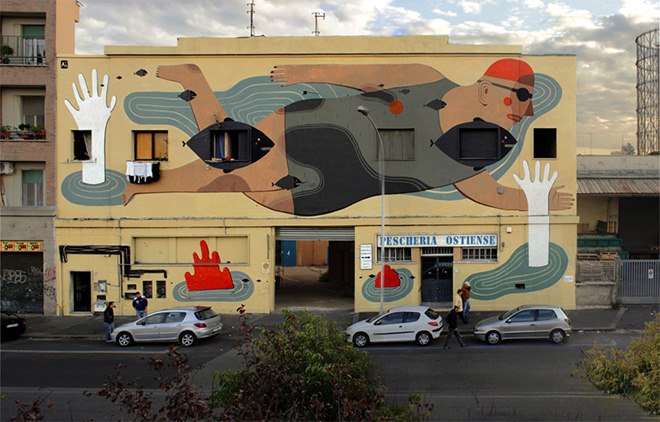 Street Art, Fish'n'kids – Via del Porto Fluviale, Rome
---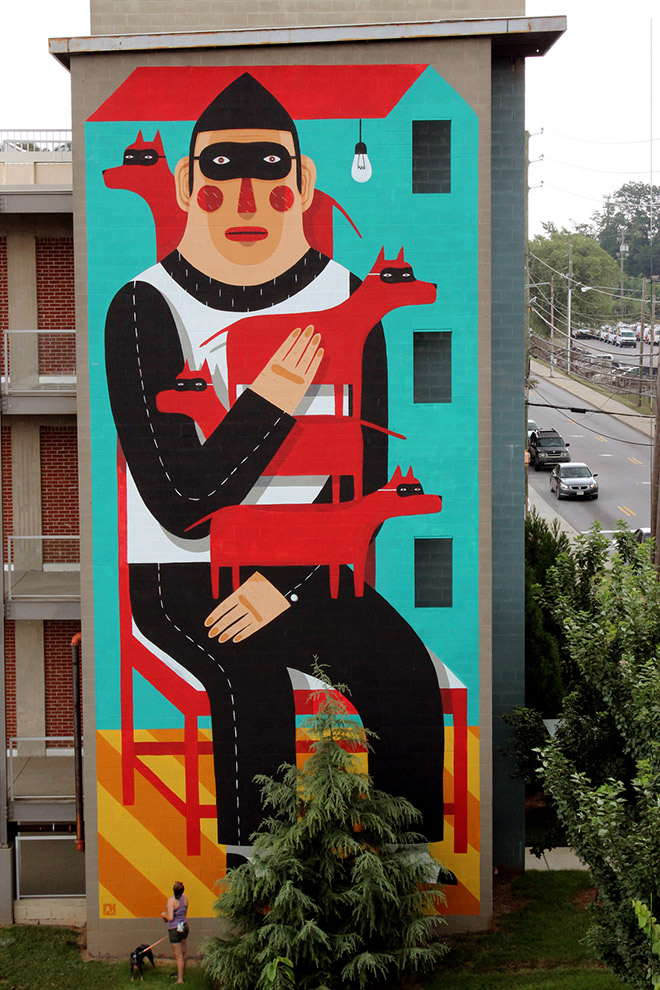 Street Art, Housewarming, Painted in Atlanta, Georgia.
---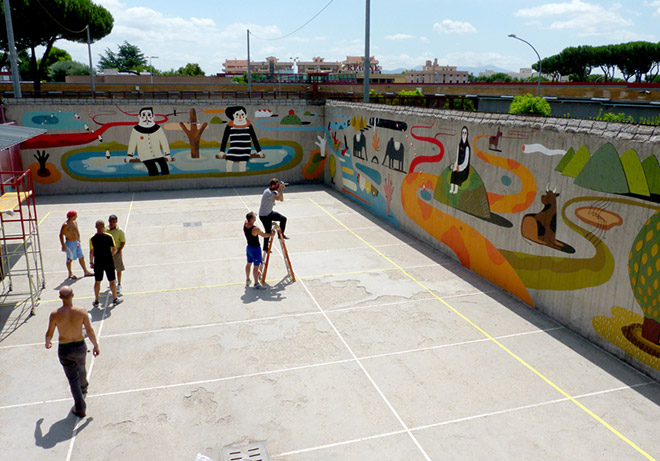 Street Art, Punti di fuga, Vanishing points. Murals made for Rebibbia on the Wall project.
---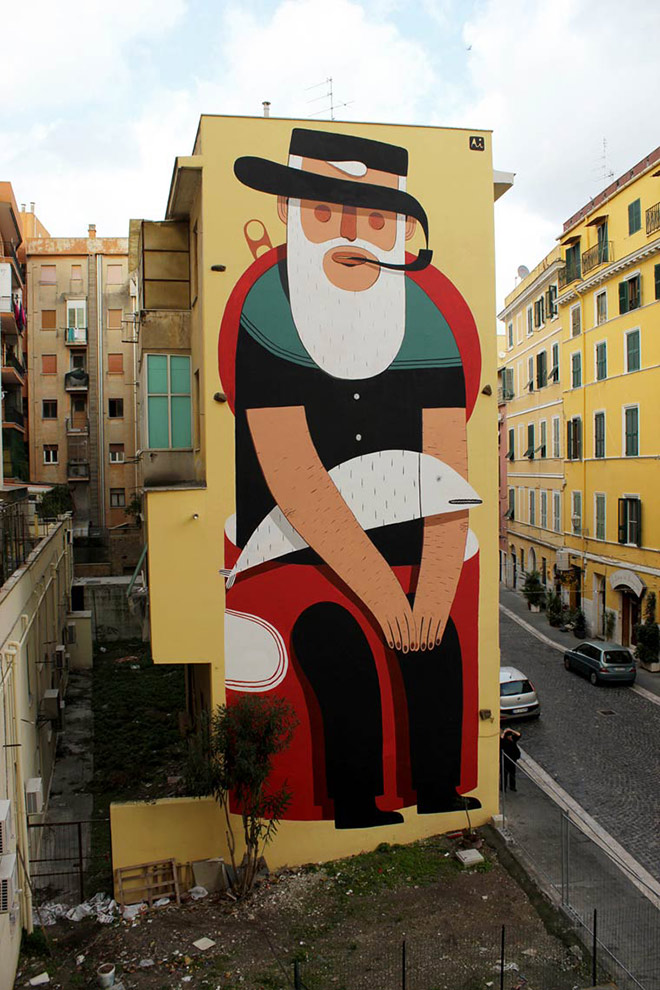 Street Art -"Il Civitavecchio". Murales realizzato per "Progetto Waves" a Civitavecchia, Roma (Italia). Curated by Walls
Agostino Iacurci – Street Art
– Further reading:
---
– Agostino Iacurci website: agostinoiacurci.com
---