No Comments
World Press Photo of the year 2014 - The Winners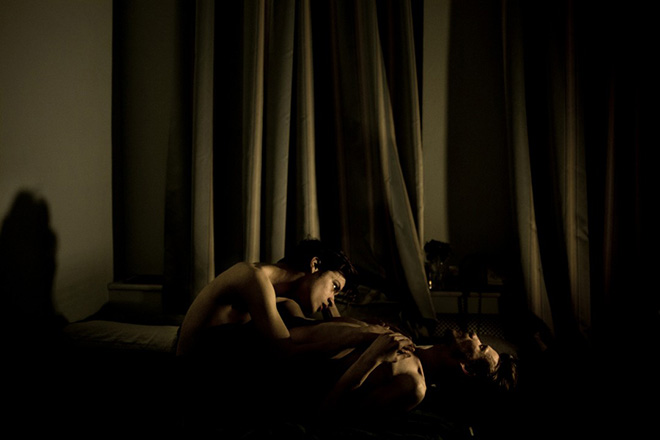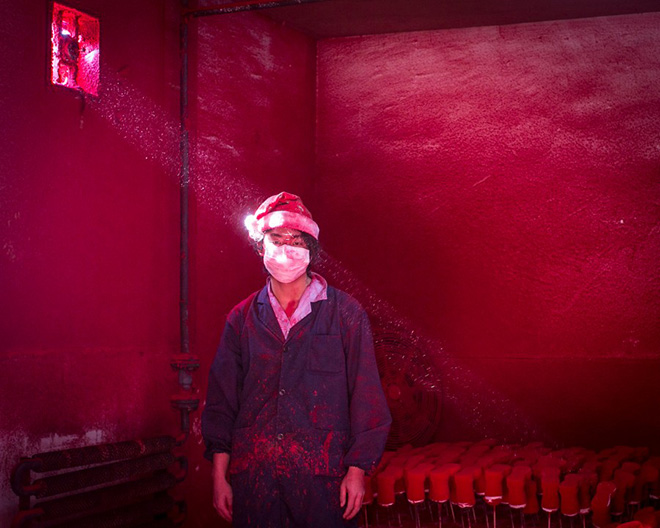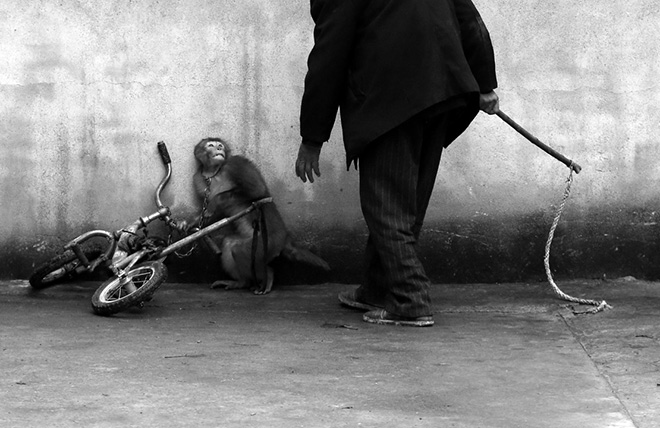 Redazione Art-Vibes | On 17, Feb 2015
I migliori scatti fotografici del 2014.
di Redazione Art Vibes
---
Above photo: The winner – Mads Nissen – Jon and Alex, 18 May 2014, St. Petersburg, Russia. Jon, 21, and Alex, 25 are a couple. Being lesbian, gay, bisexual or transgender (LGBT) is becoming more and more difficult in Russia. Commissioner: Berlingske/Scanpix.
---
Il
World Press Photo of the Year
è considerato il più importante premio fotogiornalistico al mondo, organizzato ogni anno dalla fondazione olandese
World Press Photo
dal 1955.
La giuria di questa cinquantottesima edizione ha selezionato lo scatto dal fotografo danese
Mads Nissen
come migliore fotografia del 2014. Nissen è un fotografo che lavora per il quotidiano danese
Politiken
ed è rappresentato da
Scanpix e Panos Pictures
. L'immagine proclamata vincitrice mostra
Jon
e
Alex
, una coppia gay, durante un momento intimo nella cornice di San Pietroburgo in Russia.
In questo paese la vita delle persone lesbiche, gay, bisessuali o transgender (LGBT) è sempre più difficile, minoranze sessuali subiscono discriminazioni legali e sociali, molestie, e persino attacchi violenti da parte di gruppi religiosi o nazionalisti conservatori.
Molti i fotografi italiani premiati, tra cui
Massimo Sestini
, arrivato secondo nella categoria "
General News
" con una foto di migranti su un barcone al largo delle coste libiche e
Andi Rocchelli
, uno dei fondatori di
Cesuralab
, ucciso lo scorso maggio in Ucraina.
Vi lasciamo ad una selezione di scatti, e qualora siate interessati a visionare tutte le immagini proclamate vincitrici di questa edizione, vi rimandiamo al sito web ufficiale del World Press Photo.
---
– via: worldpressphoto.org
– photo courtesy of: World Press Photo – credit: © all photographers.
World Press Photo of the year 2014 – The Winners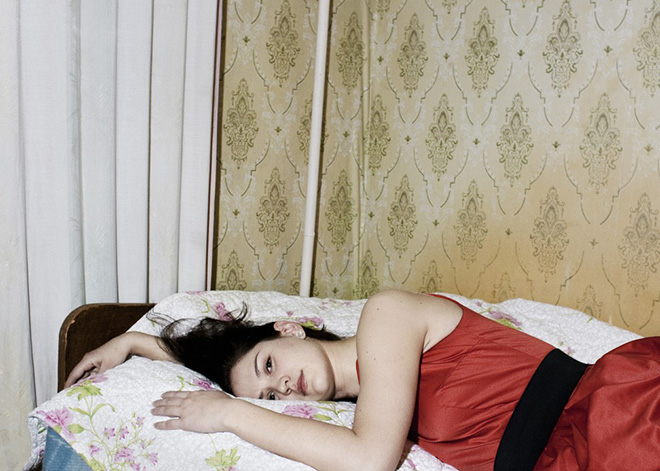 © Andy Rocchelli – Russian Interiors, 10 December 2010 – Russian women are portrayed in the frame of their most intimate environments. Commissioner: CESURA
---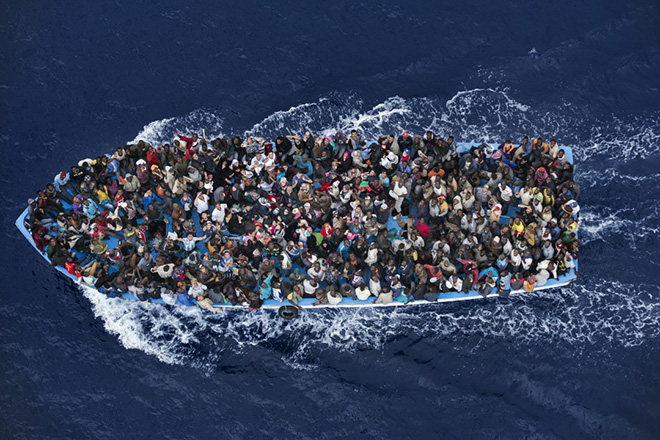 © Massimo Sestini – Rescue operation, 07 June 2014 Mediterranean Sea, Italy. After hundreds of men, women and children had drowned in 2013 off the coast of Sicily and Malta, the Italian government put its navy to work under a campaign called "Mare Nostrum" rescuing refugees at sea.
---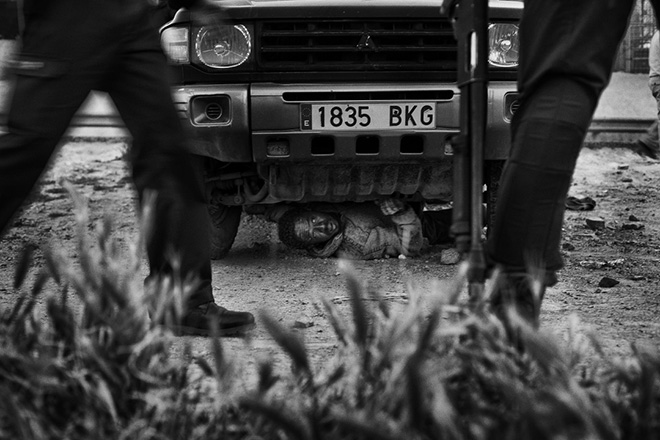 © Gianfranco Tripodo – Bosa Bosa Bosa!, 24 April 2014, Melilla, Spain. A sub-Saharan migrant hides under a vehicle. He eventually managed to escape. A group of 40 sub-Saharan migrants climbed over the metallic fence that divides Morocco and the Spanish enclave of Melilla. Commissioner: Contrasto
---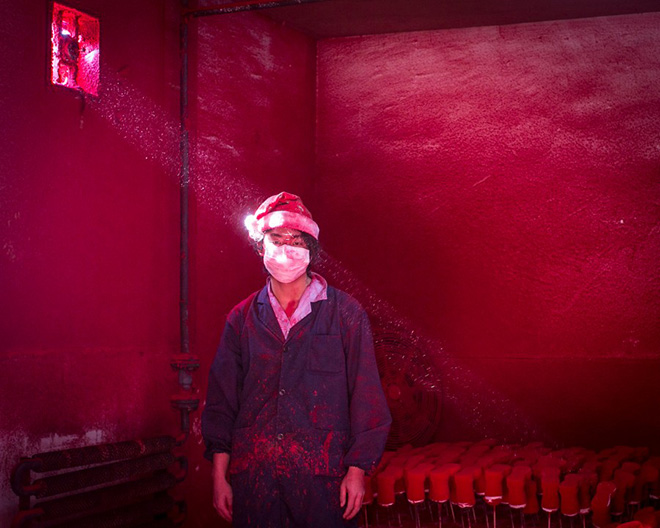 © Ronghui Chen – Christmas Factory, 06 December 2014, Yiwu, China. Wei, a 19-year-old Chinese worker, wearing a face mask and a Santa cap, stands next to Christmas decorations being dried in a factory, as red powder used as coloring hovers in the air. Commissioner: CITY EXPRESS.
---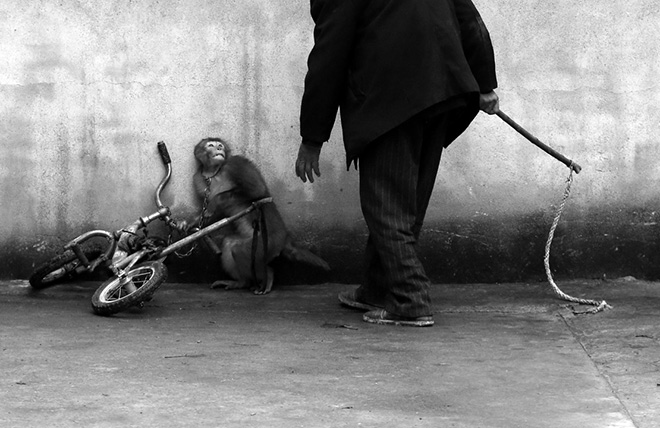 © YONGZHI CHU – Monkey training for a circus, 29 November 2014. A monkey cowers as its trainer Qi Defang approaches during training for a circus in Suzhou, Anhui province, China.
---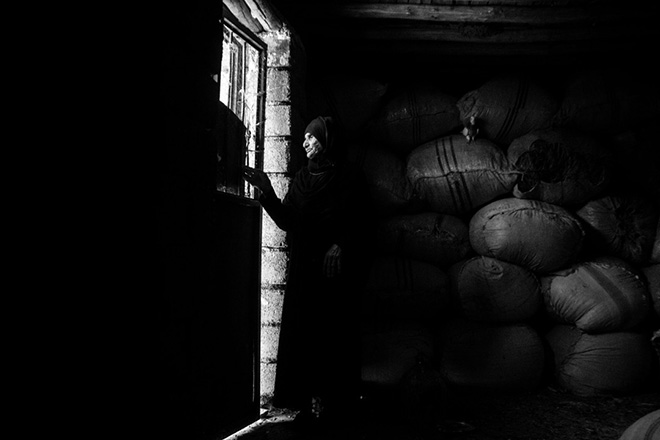 © Fatemeh Behboudi – Mothers of patience, 25 July 2013 – More than 200,000 Iranian soldiers were killed in the eight-year war between Iran and Iraq. After the war ended in 1988, it was revealed that the bodies of over 10,000 Iranian soldiers were still missing.
---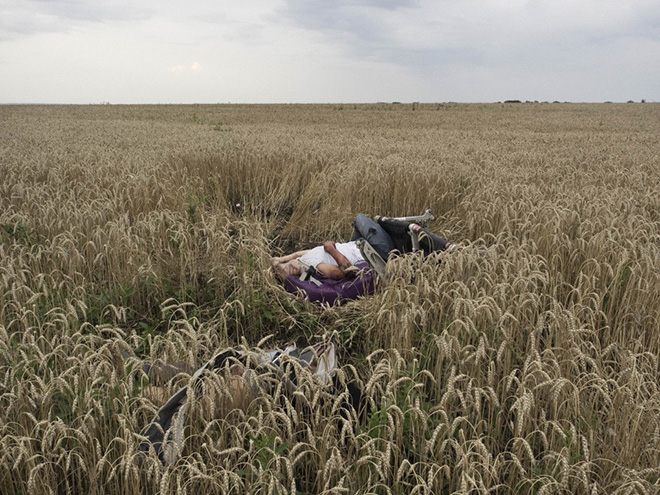 © JÉRÔME SESSINI – Crime without punishment, 17 huly 2014. Under the baking July sun of eastern Ukraine, human remains lay spread over a large area as pro-Russian militiamen brandished their weapons to keep European observers away. Commissioner: Magnum Photos for Time / De Standaard
---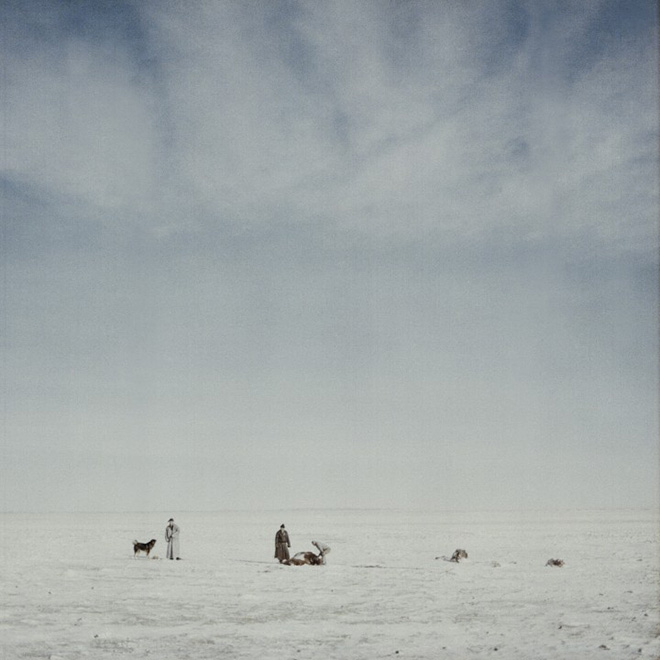 © Michele Palazzi – Mongolia Black Gold Hotel, 12 January 2013, Omongovi. In the last decade the economy of Mongolia has grown at an unprecedented rate, with GDP expanding by more than 10 percent per year. Commissioner: Contrasto.
---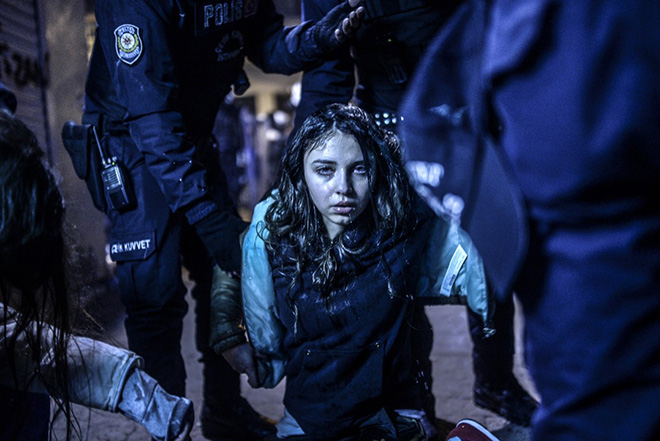 © Bulent Kilic – Istanbul Protest, 12 March 2014 – Istanbul, Turkey – A young girl was wounded during clashes between riot police and protestors after the funeral of Berkin Elvan, a 15-year-old boy who died from injuries suffered during anti-government protests. Commissioner: Agence France-Presse
---
© Tyler Hicks – Beach Casualities, 16 July 2014, Gaza City, Palestine. Israeli artillery struck a beach in Gaza City during the country's 50-day war with Hamas in the summer of 2014, killing four young boys and injuring one young adult. Commissioner: The New York Times.
---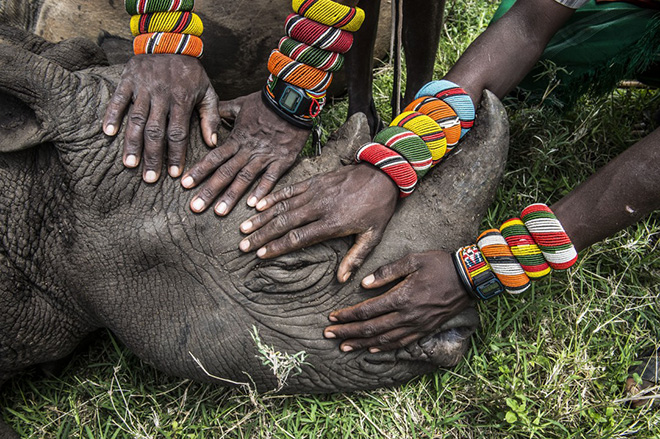 © Amy Vitale – Orphaned Rhino, 23 November 2014 – A group of young Samburu warriors see a rhino for the first time in their lives. Most people in Kenya never get the opportunity to observe the wildlife that exists literally in their own backyard. Commissioner: National Geographic
---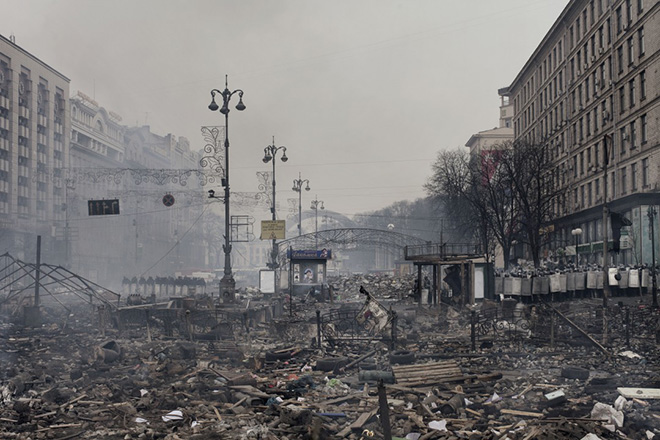 © JÉRÔME SESSINI – Final fight for Maidan, 19 February 2014 – Kiev, Ukraine – After several months of violence, anti-government protesters remained mobilized by holding barricades in Kiev's Independence Square, known simply as the Maidan. Commissioner: Magnum Photos for De Standaard
---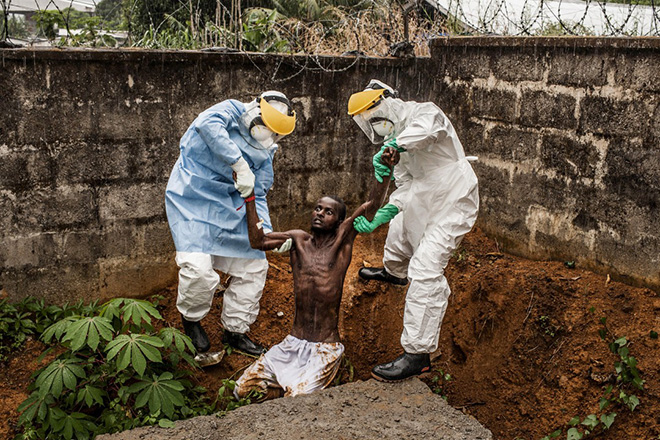 © Pete Muller – Ebola in Sierra Leone, 23 November 2014, Freetown, Sierra Leone. In 2014, an outbreak of the lethal Ebola virus arrived in the small West African country of Sierra Leone. Commissioner: Prime for National Geographic / The Washington Post.
---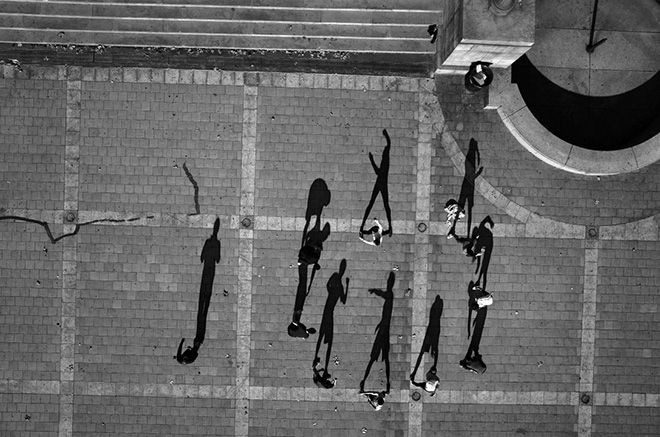 © Tomas Van Houtryve – Blue Sky Days, 10 November 2013, People exercising in Philadelphia, Pennsylvania. The photographer bought his own drone, mounted a camera and traveled across the United States looking for situations similar to those mentioned in strike reports from Pakistan and Yemen. Commissioner: VII for Harper's Magazine.
---
World Press Photo of the year 2014 – The Winners
Further reading:
– World Press Photo website: worldpressphoto.org
---