No Comments
Playing Arts - Creative Cards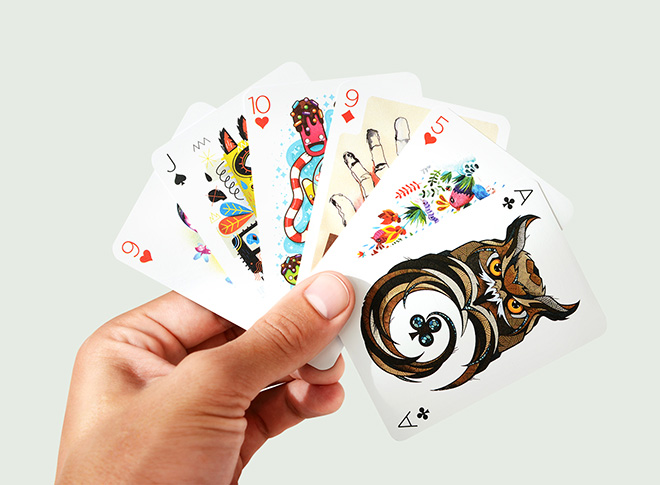 Redazione Art-Vibes | On 04, Feb 2015
54 artisti riuniti per creare un set di carte da poker unico.
di Redazione Art Vibes
---
Giocare a carte è probabilmente l'unica pratica ludica con la potenzialità di far interagire tra loro generazioni differenti, altrimenti divise da gap culturali e tecnologici insormontabili.
Digital abstracts, magazine online di arte e cultura contemporanea di Barcellona, si è fatto promotore di un'iniziativa davvero creativa che riunisce in un unico progetto, intitolato Playing Arts, il talento di numerosi artisti.
L'idea alla base è stata quella di creare un mazzo di carte da poker uniche nel suo genere. Dal due di fiori all'asso di quadri, ciascuno dei partecipanti ha illustrato una singola carta esprimendo il proprio stile e la propria propensione creativa.
54 tra i migliori designer, artisti, illustratori provenienti da tutto il mondo si sono cimentati in questa sfida e tra i talenti creativi prescelti non mancano nomi a noi conosciuti come Agnes Cecile, Carne Griffiths, Andreas Preis, Ruben Ireland.
A Deck of Poker Cards by 54 Top Artists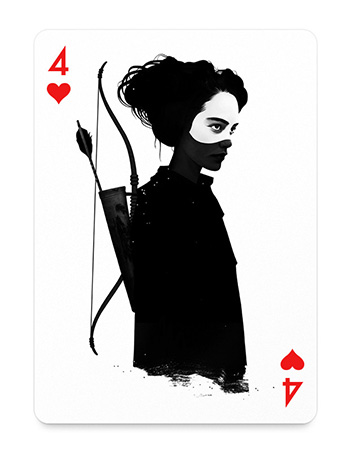 4 of Hearts by Ruben Ireland form United Kingdom
---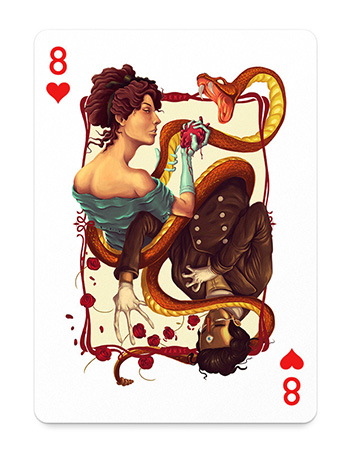 Eight of Hearts by Raul Urias from Mexico.
---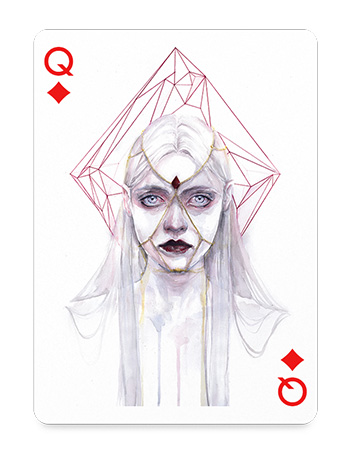 Queen of Diamonds by agnes-cecile from Italy.
---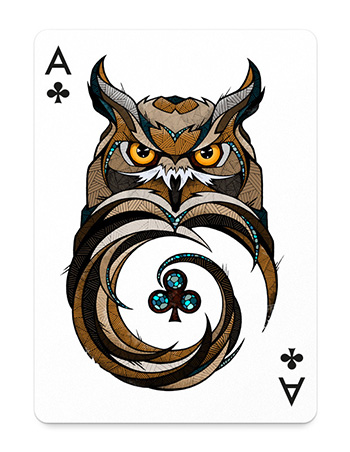 Ace of Clubs by Andreas Preis from Germany.
---
Il progetto, inizialmente finanziato attraverso una campagna di crwodfunding su Kickstarter, è riuscito ad ottenere le risorse necessarie per il suo sviluppo, quindi se siete alla ricerca di un regalo creativo e insolito questo non potete lasciarvelo scappare.
Per visionare il design di tutte le carte e avere maggiori informazioni non mancate di visitare il sito ufficiale.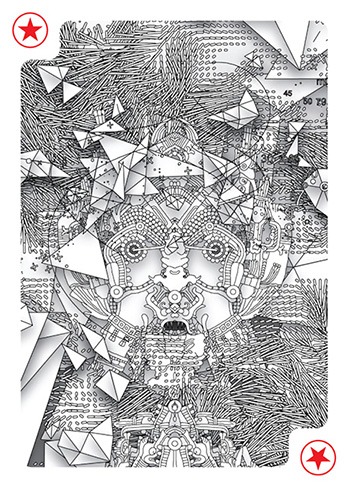 Playing Arts – Joker by Joshua Davis.
---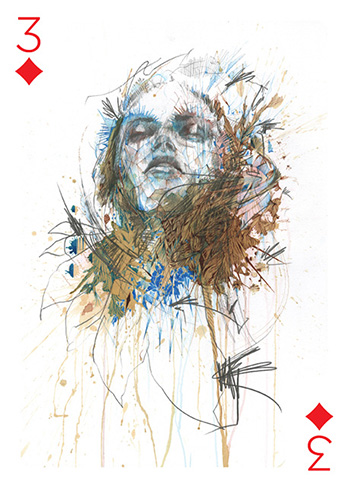 Playing Arts – Three of Diamonds by Carne Griffiths.
---
– via: kickstarter.com
– images courtesy of: Playing Arts
---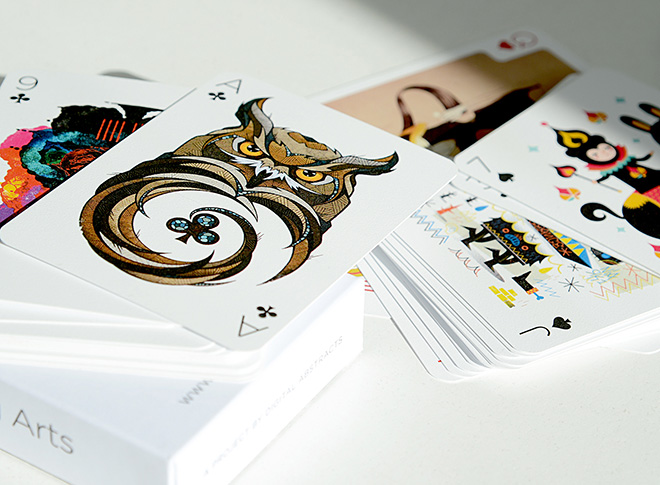 Playing Arts – Creative Cards
---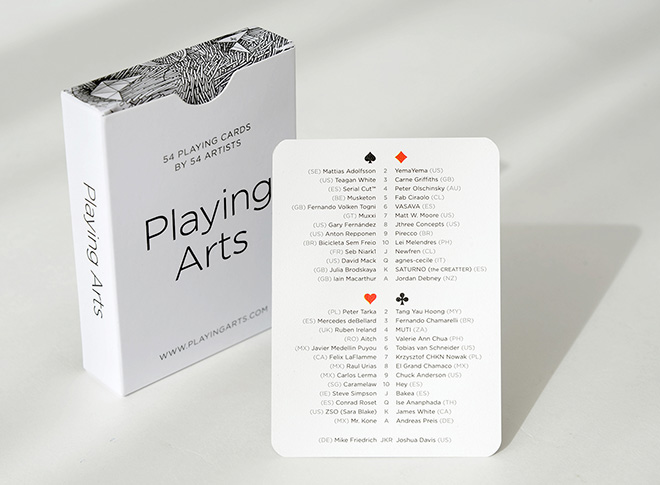 Playing Arts – Creative Cards
---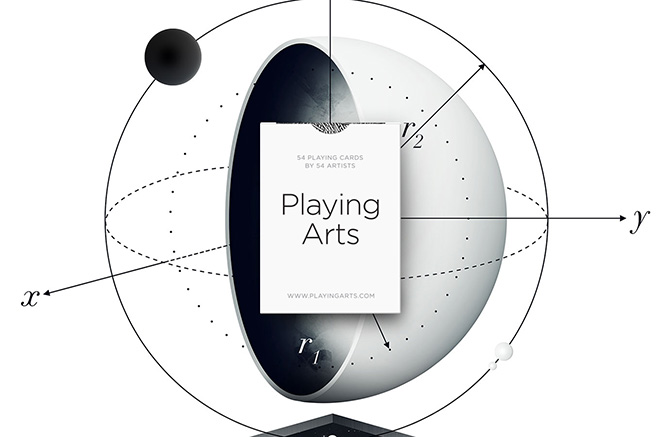 Playing Arts – Creative Cards
---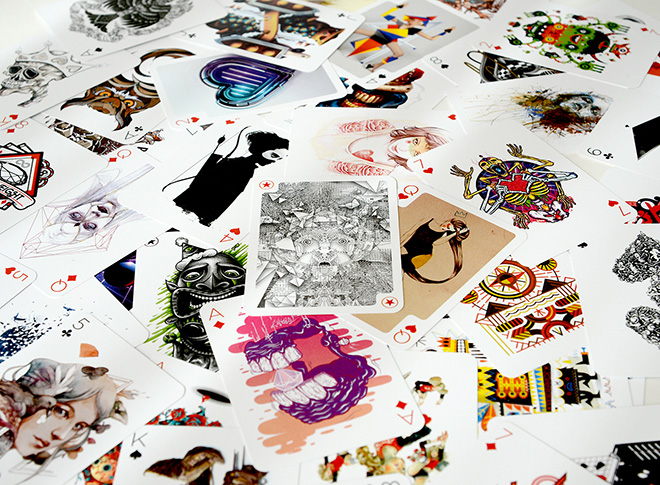 Playing Arts – Creative Cards
A Deck of Poker Cards by 54 Top Artists
Further reading:
– Behance Playing Cards: behance.net/gallery/11474649/Playing-Arts
– Playing Arts website: playingarts.com
---
Design
luglio 10, 2019 | Redazione Art-Vibes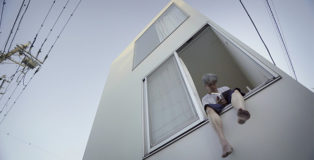 La bellezza della semplicità, il minimalismo dell'architettura giapponese: un universo di quiete, una celebrazione dell'essenziale che stride con la frenesia del mondo contemporaneo.
di Redazione Art Vibes
Picture: Moriyama-San – Un film di Ila Bêka & Louise Lemoine, France, 2017, … Read More
Inspiration
agosto 11, 2019 | Redazione Art-Vibes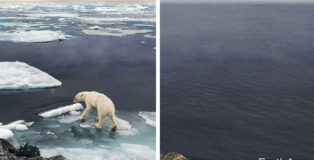 Il pianeta non invecchia ma si auto-distrugge per colpa dell'uomo. Un creativo invito all'azione per fronteggiare il problema dei cambiamenti climatici.
di Redazione Art Vibes
Nell'ultimo periodo è di grande tendenza FaceApp, l'applicazione che permette di invecchiare il volto mostrando … Read More