No Comments
Mark Leckey - Lending Enchantment to Vulgar Materials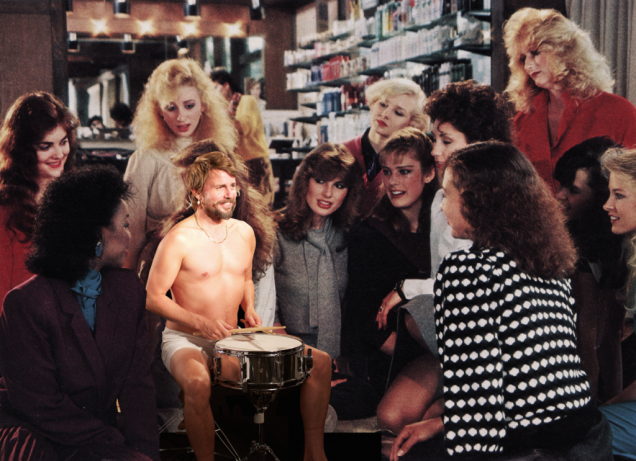 Redazione Art-Vibes | On 17, Dic 2014
La riflessione sul rapporto tra reale e digitale.
di Redazione Art Vibes
---
Picture: Mark Leckey – Lending Enchantment to Vulgar Materials. Circa '87, 2013. Courtesy the artist; Gavin Brown's enterprise, New York; Galerie Buchholz, Cologne/Berlin; Cabinet, London.
---
"Lending Enchantment to Vulgar Materials" è la più grande retrospettiva dedicata all'artista Mark Leckey fino ad oggi. Il titolo deriva da una lettera scritta da Guillaume Apollinaire, in cui afferma che ciò che lui e il regista Georges Méliès fanno è "prestare incanto ai materiali volgari".
La mostra riunisce opere vecchie e nuove, a seconda dei medium espressivi utilizzati e presenta quasi tutti i video dell'artista, tra cui "Fiorucci Made Me Hardcore", il video icona del 1999 che ha lo portato alla fama e che immortala scene di giovani in discoteca, e altri video raramente esposti, accompagnati da sculture più recenti, offrendo un ampio ventaglio sulla produzione artistica di Leckey.
La gestione dell'illuminazione e la studiata disposizione delle opere nei diversi spazi espositivi, celebra gli oggetti che hanno affascinato l'artista nel corso degli anni, come i marchi che li hanno creati: Fiorucci, Samsung, Jeff Koons, Felix the Cat (e, per l'occasione, JCDecaux, Benson & Hedges e amazon.com).
I brand appena citati, nonostante il camuffamento dietro ad elementi visivi comuni, assumono il ruolo di controfigura visto il loro significato culturale e incarnano fortemente il desiderio di possesso.
Attraverso l'identificazione in quei marchi, l'artista riconosce il potere magnetico che esercitano sulle nostre menti: le fantasie a cui li associamo e il desiderio di possesso che ispirano.
La mostra, che sarà possibile visitare fino all'11 Gennaio 2015, è organizzato da WIELS, Contemporary Art Centre di Bruxelles in collaborazione con il Museo d'Arte Contemporanea Donnaregina-Madre di Napoli e la Kunsthalle di Basilea.
Mark Leckey Interview: This Strange Place In Between. video courtesy of: Lousiana Channel
---
– photo courtesy of: wiels.org – via: wiels.org
– Mark Leckey: Lending Enchantment to Vulgar Materials: wiels.org
---
– Exhibition info: Mark Leckey – Lending Enchantment to Vulgar Materials
– When: fino all'11 Gennaio 2015.
– Where: WIELS, Contemporary Art Centre, Av. Van Volxemlaan 354, 1190 Bruxelles.
---