No Comments
Tristan Eaton - Now & Forever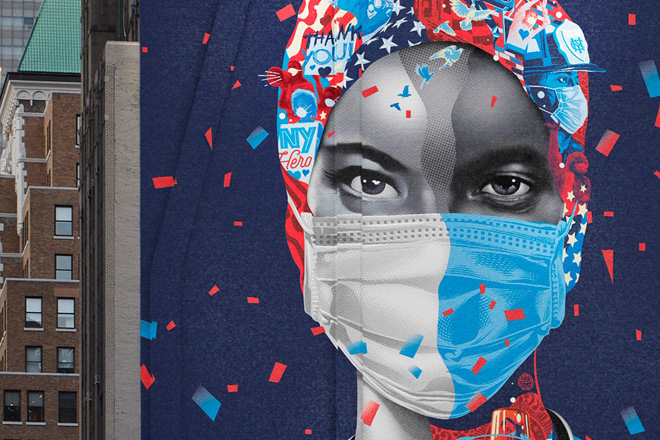 Redazione Art-Vibes | On 11, Mag 2020
Nel cuore di New York un grande murale di Tristan Eaton per celebrare il grande sforzo degli operatori sanitari durante l'emergenza legata al Covid-19.
di Redazione Art Vibes
---
Picture: Tristan Eaton – Now & Forever, mural in Manhattan, New York, 2020.
---
L'artista Tristan Eaton in collaborazione con Montefiore Health System, ha da pochi giorni ultimato nel cuore di New York un'opera murale che rende omaggio agli sforzi di tutti gli operatori sanitari che hanno agito negli ospedali della grande mela per contrastare il diffondersi del Coronavirus.
Il murale, intitolato Now & Forever, campeggia ora sulla facciata di uno skyline di Manhattan, tra la 34a strada e l'8a Avenue, un collage visivo di immagini pop che definiscono i lineamenti d una giovane infermiera, sovrastati da una scritta che recita: "In honor of all the brave nurses. Now and forever" (In onore di tutti i coraggiosi/e infermieri/e. Ora e Sempre").
In honor of all the brave nurses. Now and forever. Montefiore thanks you for healing New York. video courtesy of: Montefiore Health System
---
Il visual dell'opera è protagonista altresì di una campagna pubblicitaria diffusa in tutta la city, dai classici billboard fino alle pagine del New York Times. E non solo: è stato implementato un sito internet nursesareheroes.org dove si spiega il valore di questo potente messaggio e le finalità dell'iniziativa, senza dimenticare la possibilità rivolta a tutti di diventare eroi applicando il proprio volto alla cornice realizzata dall'artista e condividere la creazione sui propri profili social.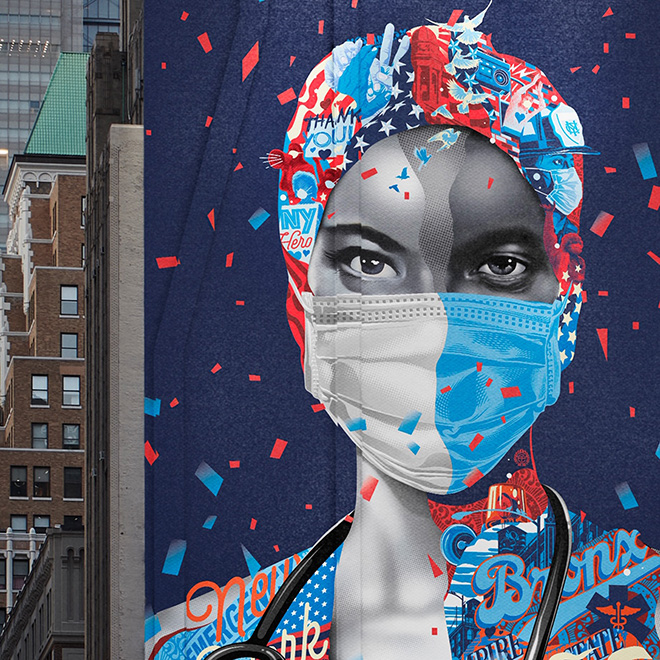 Tristan Eaton – Now & Forever, mural in Manhattan, New York, 2020
---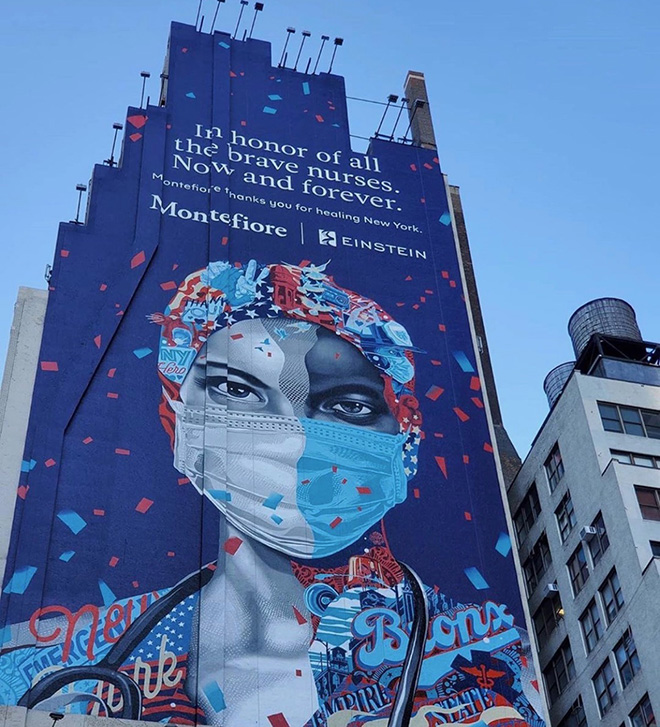 Tristan Eaton – Now & Forever, mural in Manhattan, New York, 2020
---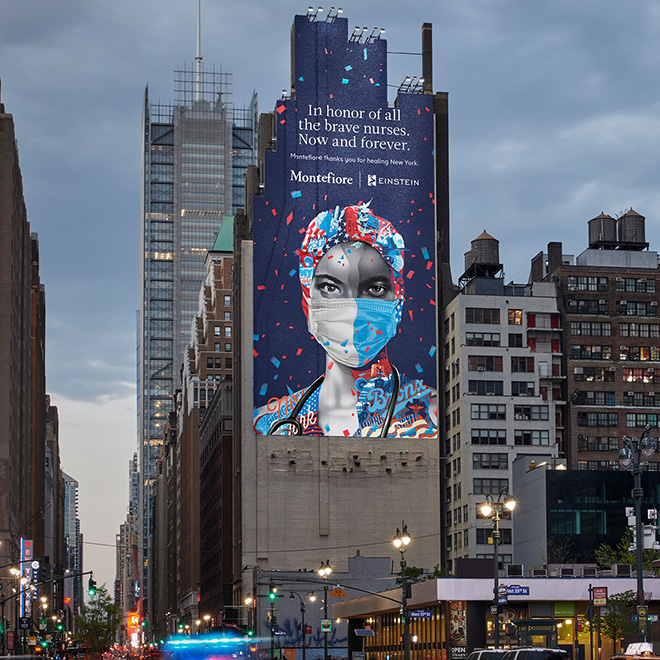 Tristan Eaton – Now & Forever, mural in Manhattan, New York, 2020
---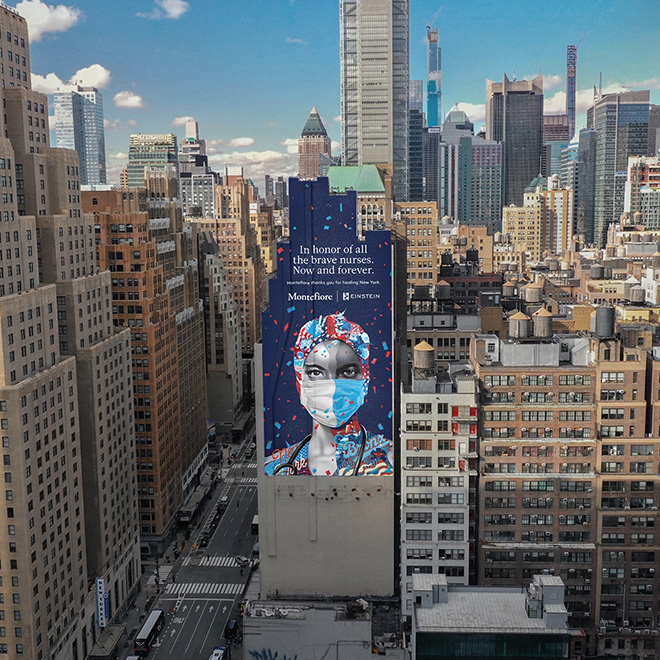 Tristan Eaton – Now & Forever, mural in Manhattan, New York, 2020
---
– via: nursesareheroes.org – images courtesy of: Tristan Eaton
---
– Instagram: instagram.com/tristaneaton
---