No Comments
Street Prints Manaia - Whangārei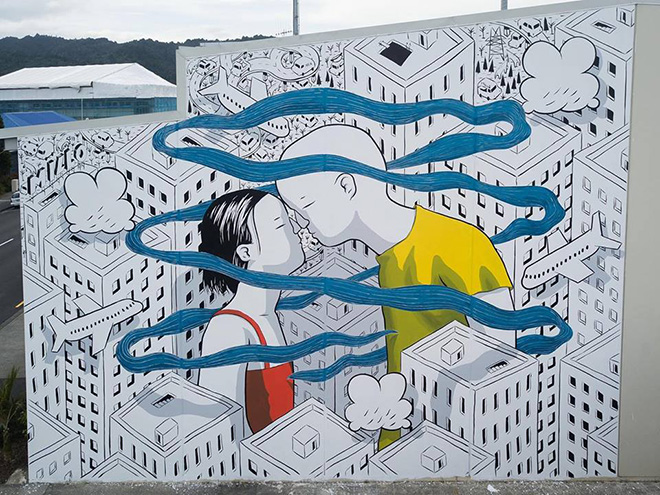 Redazione Art-Vibes | On 07, Mar 2019
Nuova Zelanda: l'arte urbana internazionale incontra la cultura Maori."Tessere i fili dell'umanità" attraverso la creatività e l'incrocio di culture differenti.
di Redazione Art Vibes
---
Picture: Millo – HONGI, The breath of life – Street Prints Manaia, Whangarei. photo credit: @yoshi_travel.
---
Verso la fine di Gennaio è andato in scena in Nuova Zelanda la quarta edizione del festival di street art organizzato da Street Prints. Dopo le prime due edizioni a Mount Maunganui e la terza a Christchurch, nel distretto di WhangaRei, all'estremità dell'Isola Nord, artisti locali e internazionali sono stati invitati ad interpretare, ognuno con il proprio stile, il tema principe della manifestazione: "Tuia te muka Tāngata" ("Weaving the Threads of Humanity"). ("Tessere i fili dell'umanità")
Pareti bianche in angoli nascosti di Whāngarei sono state ridisegnate con nuove trame creative. ll direttore creativo Jah Smith ha organizzato la rassegna con l'intento di creare un ponte immaginario tra l'arte urbana internazionale e la ricca storia di Whāngarei, un passato glorioso legato alla cultura Maori.
Non a caso il Festival prende il nome di "Street Prints Manaia", laddove Manaia nella cultura Maori rappresenta un essere mitologico, uno spirito guardiano, un essere ibrido con il corpo di un uomo, la testa di un uccello e la coda di pesce. L'iconografia legata a questa creatura rimanda al numero 8, cifra che rappresenta per i Maori il percorso della vita e che celebra l'eternità dell'esistenza.
Street Prints Manaia 2019 Street Art Festival – video courtesy of: Street Prints
---
Con l'obiettivo di creare un evento artistico capace di unire differenti culture con un occhio teso al futuro, la Line-up scelta ha incarnato perfettamente questo potente desiderio di mescolanza di stili e storie.
Line-up artisti intervenuti
Askew One – New York City (USA), Bryce Williams – Whangarei (NZ), Charles & Janine Williams – Auckland, (NZ), Dourone – Brussells (Belgium), Earnest Bradley (Whangarei, NZ), Fin DAC – (Dublin, Ireland), Gina Kiel (Wellington, NZ), Lisa King – (Adelaide, Australia), Mateus Bailon – (Sao Paulo, Brazil), Melinda Butt – (Whangarei, NZ), Mike Tupaea – (Whangarei, NZ), Millo – (Rome, Italy), Paola Delfin – (Mexico City, Mexico) SwiftMantis – (Palmerston North, NZ)
Vediamo alcuni dei lavori portati a termini attraverso gli scatti di @yoshi_travel. per vedere tutti i muri completati vi rimandiamo alla pagina Facebook ufficiale della rassegna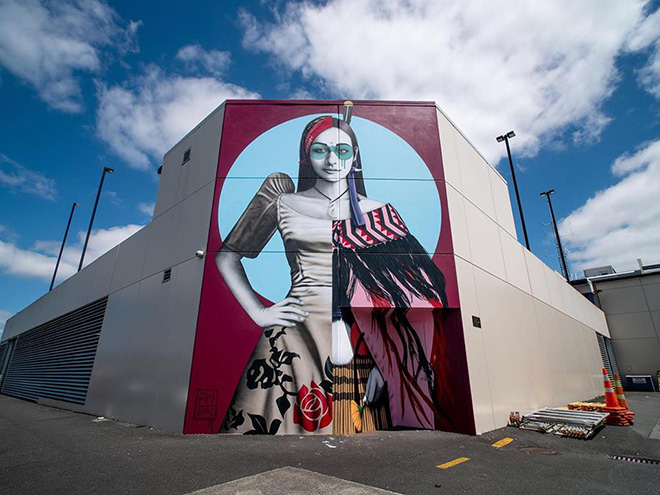 Fin Dac – Selenaia, Street Prints Manaia, Whangarei. photo credit: @yoshi_travel
---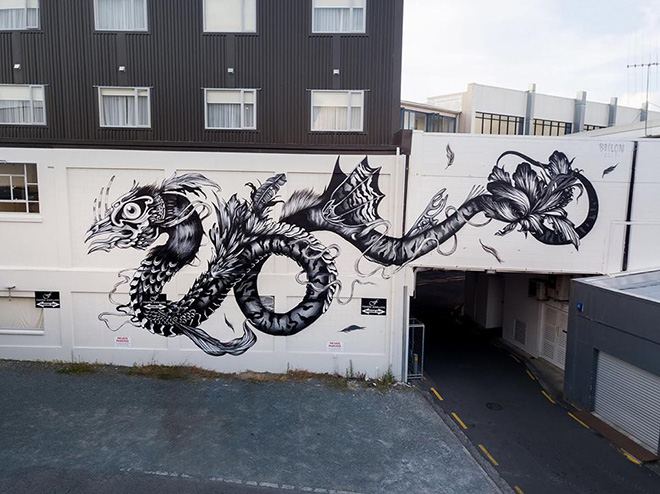 Mateus Bailon – Manaia, Street Prints Manaia, Whangarei. photo credit: @yoshi_travel
---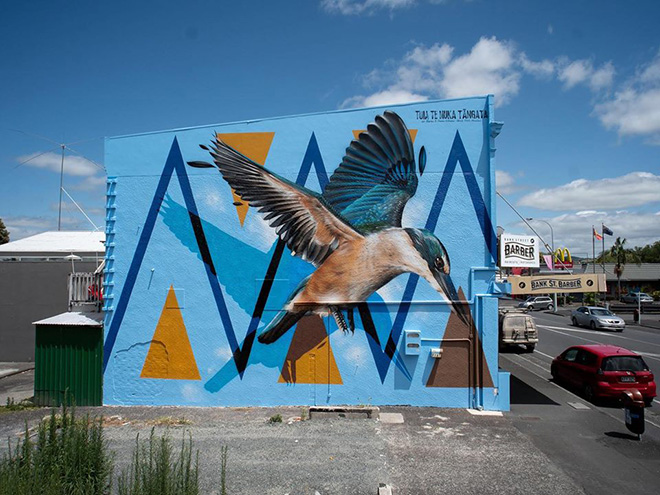 Charles & Janine Williams – Street Prints Manaia, Whangarei. photo credit: @yoshi_travel
---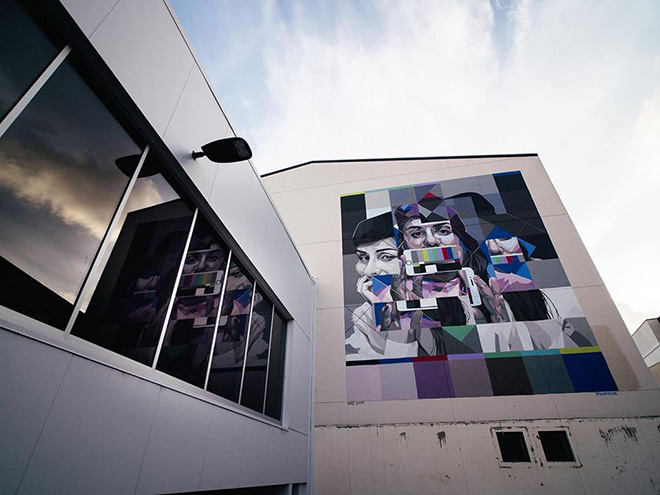 Dourone – CANDICE' 00:00,02, Street Prints Manaia, Whangarei. photo credit: @yoshi_travel
---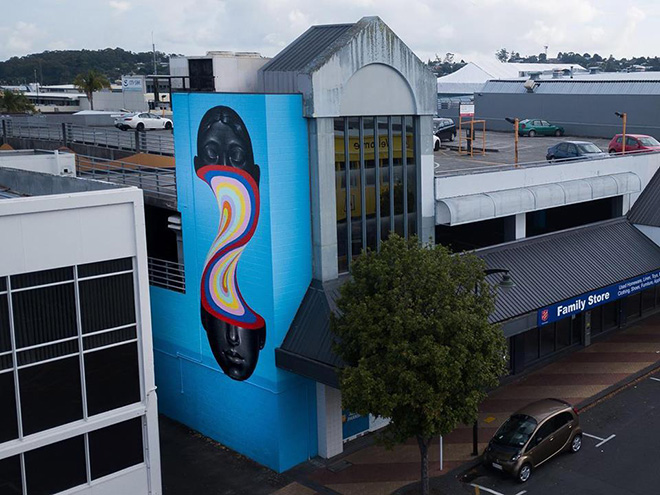 Gina Kiel – Opening up, Sharing the Colours, Communication is connection, Street Prints Manaia, Whangarei. photo credit: @yoshi_travel
---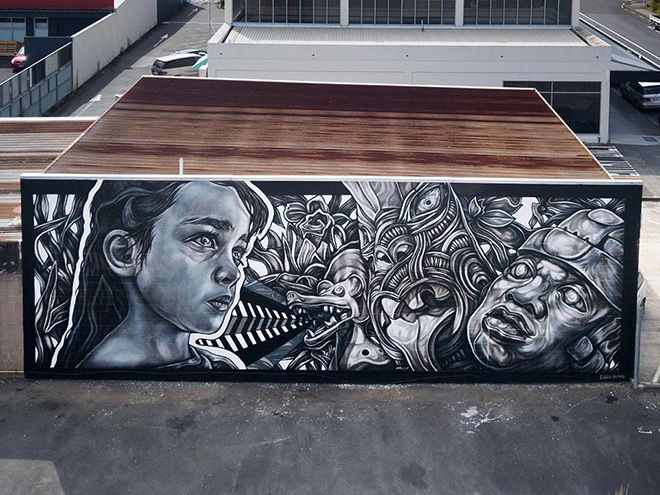 Paola Delfin – Kotahi/ Uno, Street Prints Manaia – Whangarei-terenga-parāoa, Aotearoa. photo credit: @yoshi_travel
---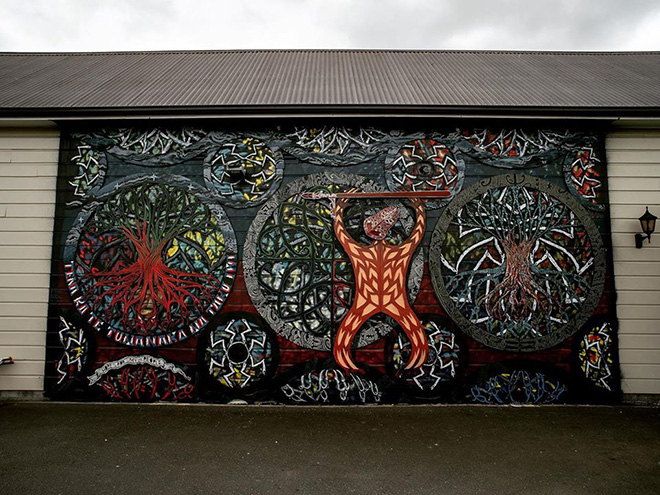 Mike Tupaea – Hope for my people, Street Prints Manaia – Whangarei. photo credit: @yoshi_travel
---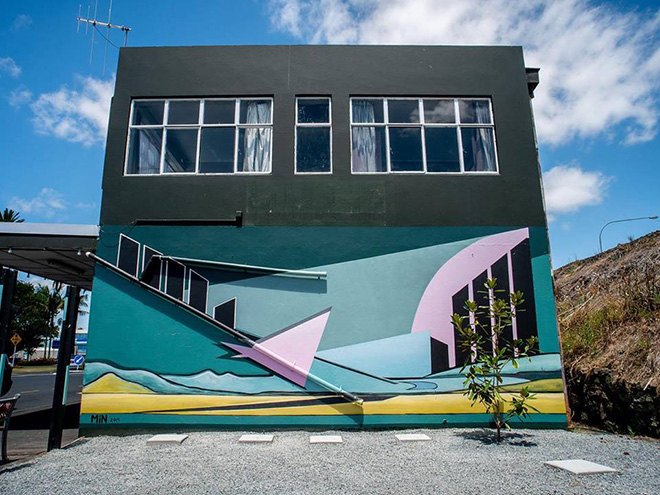 Melinda Butt – Street Prints Manaia, Whangarei. photo credit: @yoshi_travel
---
– via: wdc.govt.nz – photo credit: @yoshi_travel, via: facebook.com/streetprintsnz
---
– website: streetprints.org
---