No Comments
Said Dokins + Mantra - Ofrenda de los animéros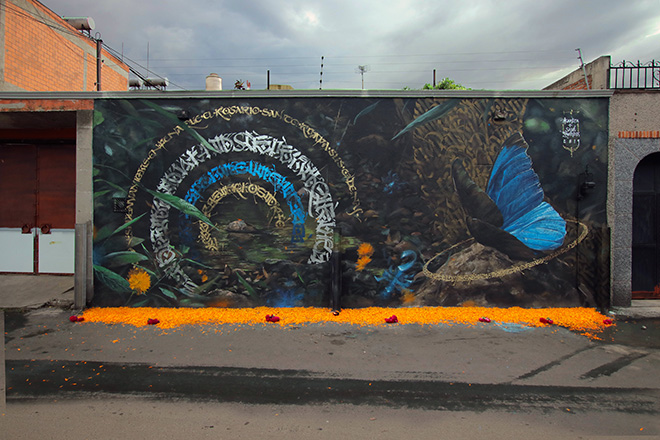 Redazione Art-Vibes | On 21, Nov 2019
Città del Messico: realismo e calligrafia, spiritualità e tradizione, il murale di Dokins e Mantra che celebra il culto dei morti.
di Redazione Art Vibes
---
Picture: Said Dokins (@saidokins) + Mantra (@mantrarea). Ofrenda de los animéros. San Juan Tlihuaca. Día de Muertos (Day of the dead) 2019. @_urbana_mx
---
In Messico nel mese di Novembre si celebra il culto dei morti: feste, offerte e rituali religiosi impreziosiscono una tradizione folkloristica che si tramanda ormai da secoli. Oggi vi parliamo dell "offerta" artistica che Mantra e Said Dokins hanno confezionato per rendere omaggio a tale ricorrenza.
Nel quartiere tradizionale di Città del Messico, chiamato San Juan Tlihuaca, che in Nahuatl (lingua originaria della popolazione azteca) significa "luogo dove è custodito il nero", i due artisti, grazie al supporto di Urbana MX, hanno realizzato un murale che rappresenta la nostra natura finita di esseri umani, un'opera che celebra l'unione tra passato e presente e che eleva il percorso di ritorno delle anime dagli inferi.
Comunità differenti di persone danno vita come ogni anno ad una grande offerta collettiva, una processione di persone guidata dagli animeros del cimitero, una tradizione che mescola spiritualità e tradizione.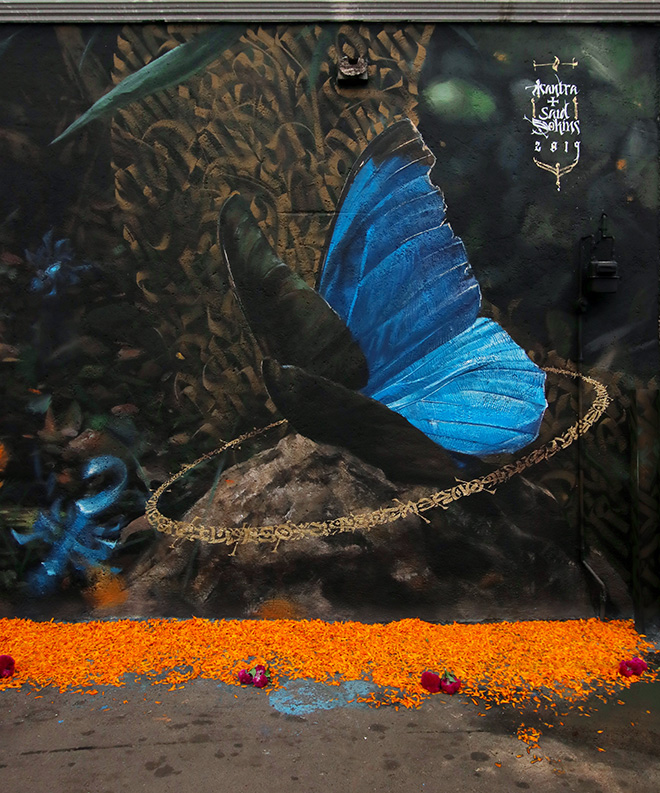 Said Dokins (@saidokins) + Mantra (@mantrarea) . Ofrenda de los animéros. San Juan Tlihuaca. Día de Muertos (Day of the dead) 2019. @_urbana_mx
---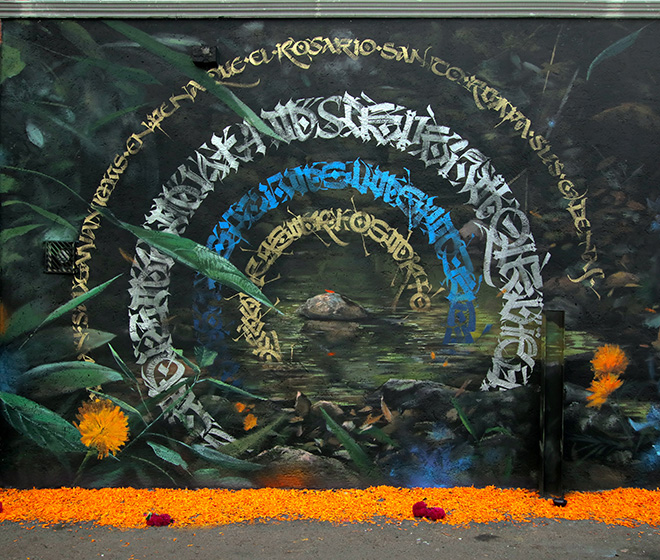 Said Dokins (@saidokins) + Mantra (@mantrarea) . Ofrenda de los animéros. San Juan Tlihuaca. Día de Muertos (Day of the dead) 2019. @_urbana_mx
---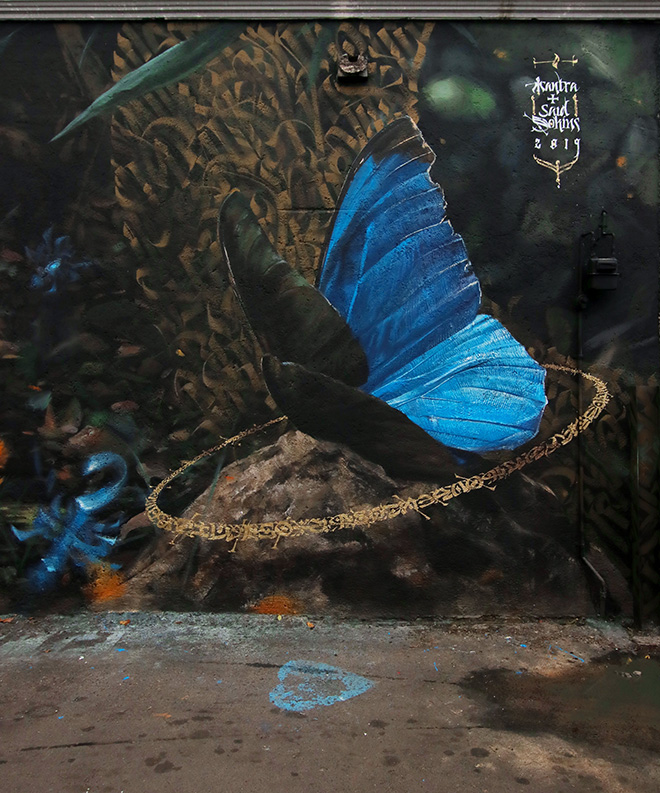 Said Dokins (@saidokins) + Mantra (@mantrarea) . Ofrenda de los animéros. San Juan Tlihuaca. Día de Muertos (Day of the dead) 2019. @_urbana_mx
---
– via: Art Vibes submission – images courtesy of: URBANA MX
---
– Mantra: instagram.com/mantrarea – Said Dokins: saidokins.com
---