No Comments
Cecilia Lueza - Mural art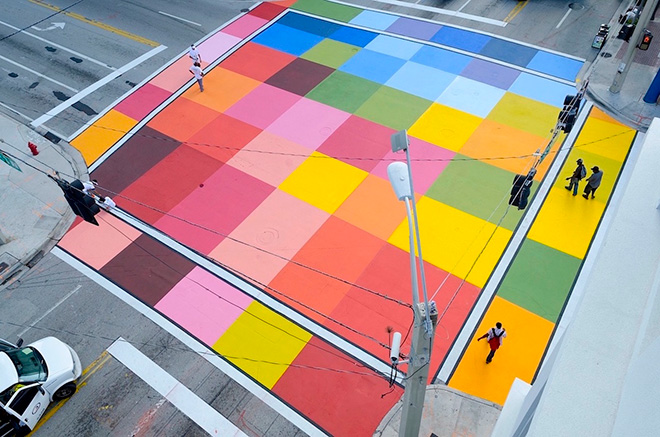 Redazione Art-Vibes | On 24, Ago 2017
Vivaci e colorate interpretazioni artistiche dello spazio urbano pubblico. L'arte pubblica di Cecilia Lueza.
di Redazione Art Vibes
---
Picture: CONNECTING THE BLOCKS, Fort Lauderdale, May – November 2014
---
Cecilia Lueza è un'artista di origine argentina, ha studiato arti visive presso l'Università de la Plata a Buenos Aires ed oggi è conosciuta in gran parte del continente americano per la sua grande abilità nel creare vibranti pezzi d'arte pubblica. Durante gli anni ha esplorato e sperimentato un'ampia gamma di modalità artistiche, dalle forme tradizionali come la pittura e la scultura, a progetti monumentali come murales di strada o installazioni.
Dal 2000 collabora costantemente con le amministrazioni locali di molte città degli Stati Uniti assumendo la direzione artistica di vari progetti d'arte pubblica.
Washington DC, Jacksonville FL, Cedar Rapids IA e St Petersburg FL sono solo alcune delle zone toccate dal suo estro e dal suo stile, colorate e precise forme geometriche invadono così il contesto cittadino: crocevia stradali, sopraelevate e tetti di edifici si caricano di una nuova energia, una nuova pelle che si ispira alle tinte che contraddistinguono la natura dei luoghi dell'intervento e che invita a profonde riflessioni sul tema della riqualificazione urbana.
Oltre ai progetti di arte pubblica i suoi lavori sono stati altresì esposti all'interno di importanti rassegne come Art Miami, Arteamericas e Scope Miami Beach.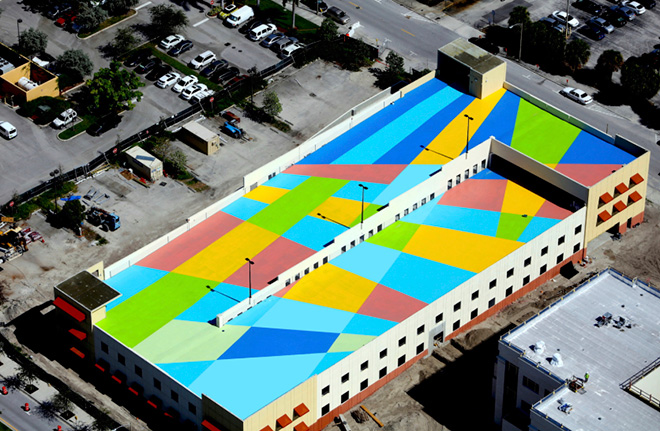 SKYLANES, Rooftop Mural, Location: 4th District Court of Appeal Parking Garage, Downtown West Palm Beach FL. Photos by Dunn's Aerial Photography, August 2017.
---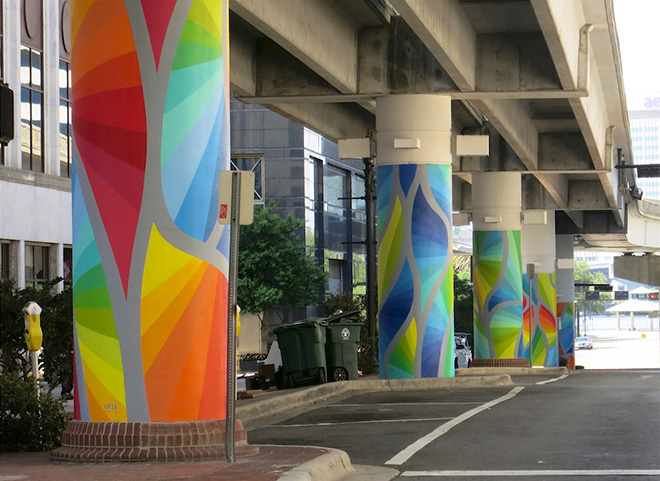 A TIMELESS JOURNEY, DIA Urban Arts Project, Phase I, Jacksonville FL April 2017
---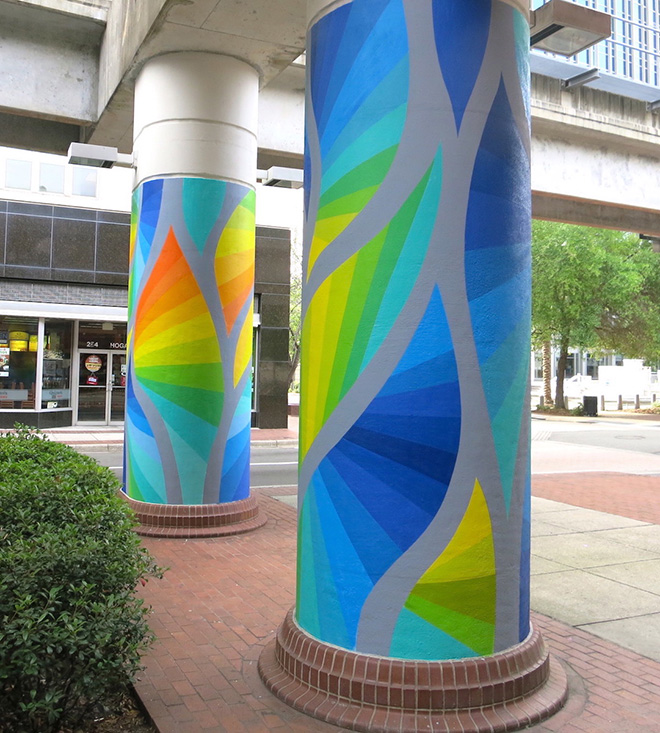 A TIMELESS JOURNEY, DIA Urban Arts Project, Phase I, Jacksonville FL April 2017
---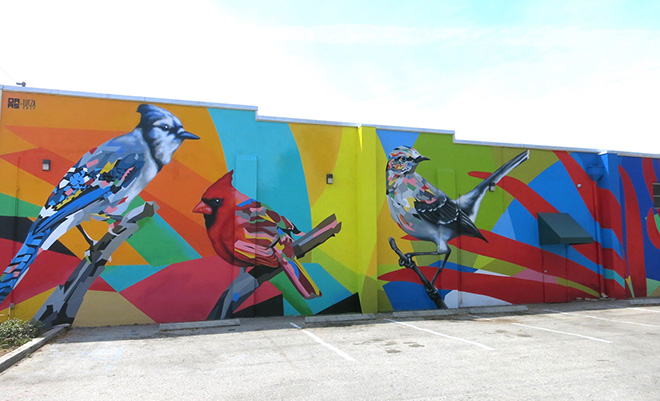 EFFULGENCE, Saint Petersburg FL, April 2017. A collaboration between artist Daas.
---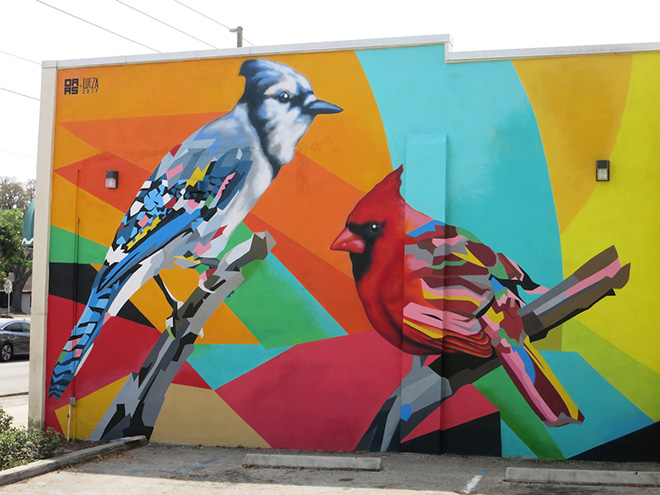 EFFULGENCE, Saint Petersburg FL, April 2017. A collaboration between artist Daas
---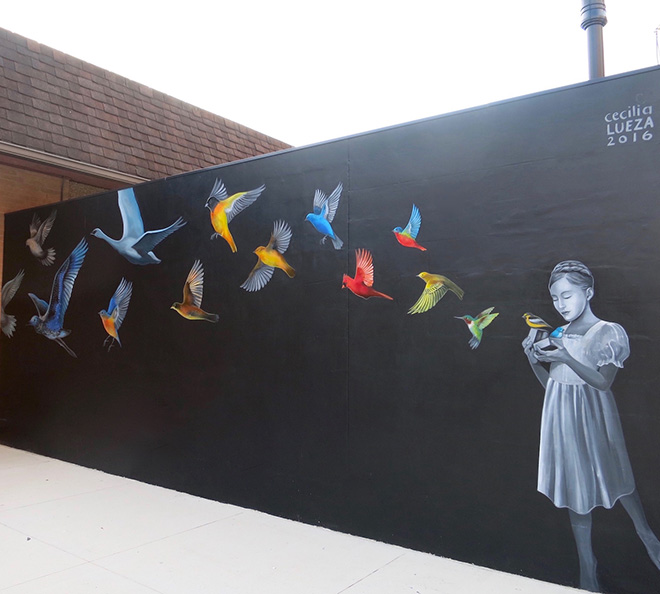 MIDNIGHT WONDER, Marion, Iowa, November 2016
---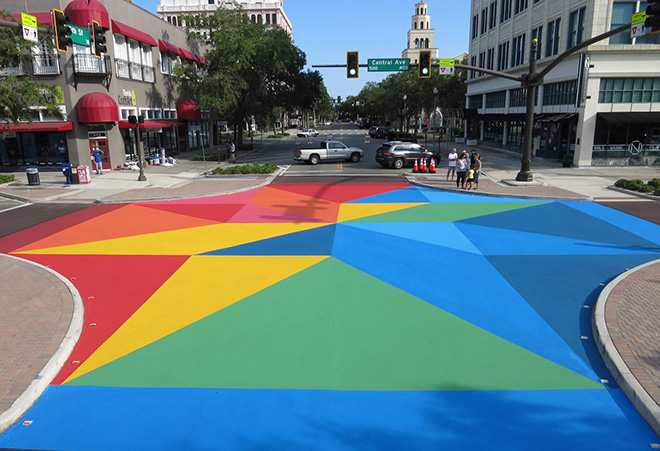 COMMON GROUND, SHINE St Petersburg Mural Festival, September 2016
---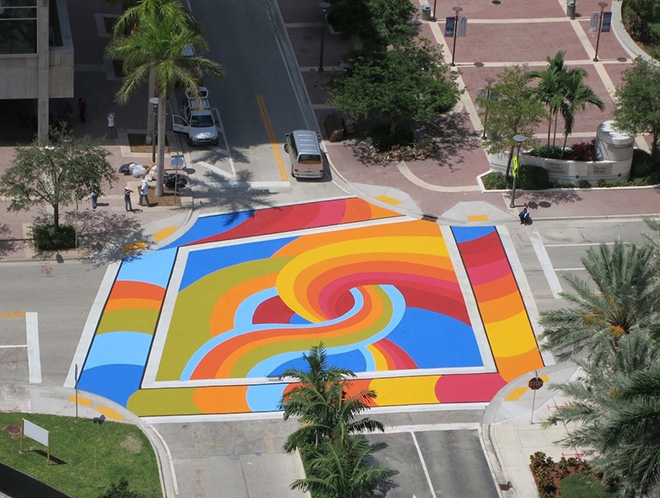 CONNECTING THE BLOCKS, Fort Lauderdale, May – November 2014
---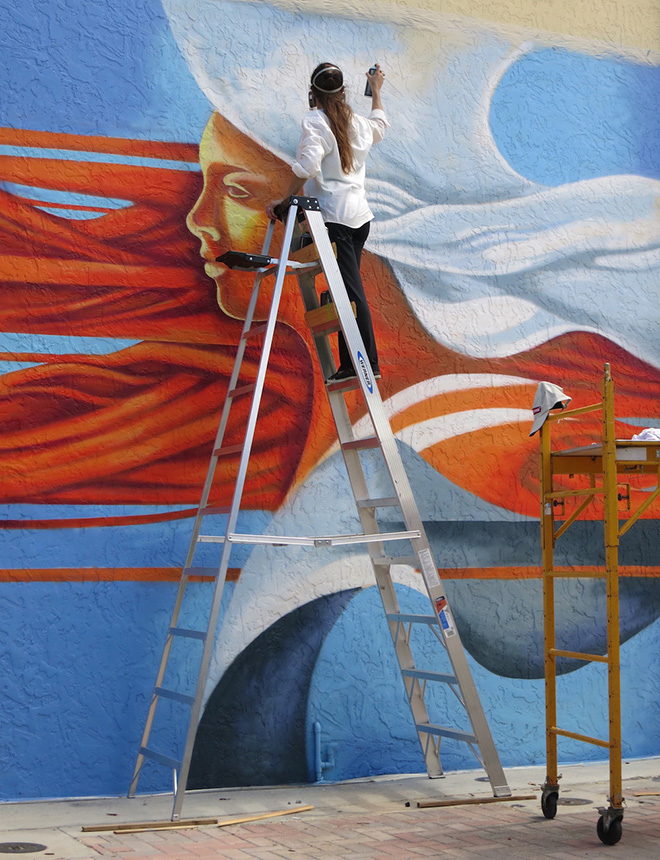 VISIONARY, Bailey Contemporary Arts, Pompano Beach, July 2017
---
– via: Art Vibes submission – photo courtesy & credits: ©Cecilia Lueza
---
– website:
lueza.com
---