No Comments
Travel Photographer of the Year - 2018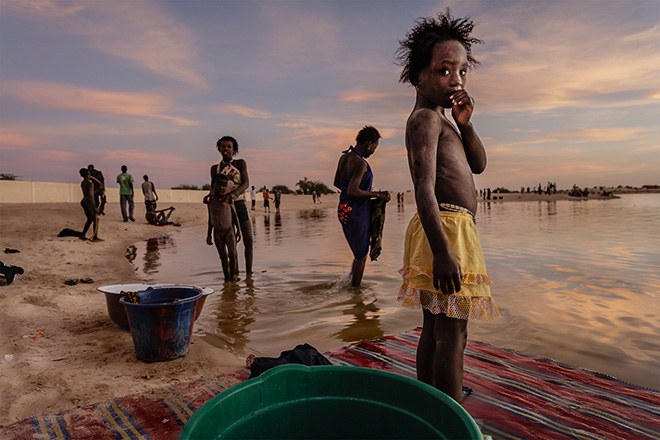 Redazione Art-Vibes | On 11, Gen 2019
La fotografia di viaggio protagonista di un prestigioso contest internazionale.
di Redazione Art Vibes
---
Picture: Timbuktu, Mali, Stefano Pensotti, Italy. Overall winner, Travel Photographer of the Year 2018. (In the last light of day the inhabitants of Timbuktu wash their clothes and take a shower in the port of Kabara). (Photo: Stefano Pensotti/www.tpoty.com).
---
Il "Travel Photographer of the Year" è un prestigioso contest internazionale che da 16 anni coinvolge migliaia di appassionati dell'obiettivo. Nell'ultima edizione si è registrata la partecipazione sia di fotografi dilettanti che professionisti, provenienti da 142 paesi, in totale più di 20000 immagini ricevute.
Gli scatti premiati, circa 150, ripresi attraverso fotocamere professionali o smartphone, compongono una vibrante e suggestiva raccolta di fotografia contemporanea di viaggio.
Il premio principale e il titolo di "Travel Photographer of the Year" 2018 è stato assegnato a Stefano Pensotti, fotografo semi-professionista Italiano, primo nostro connazionale ad aggiudicarsi il riconoscimento dopo tanti anni di contest, con un portfolio composto da otto splendide immagini che mostrano attimi di vita contemporanea in differenti parti del globo.
Vediamo ora nel dettaglio chi sono stati gli altri fotografi premiati:
Gli scatti premiati – Travel Photographer of the Year 2018
Il titolo di "Young Travel Photographer of the Year" 2018 è andato alla quattordicenne Isabella Smith. La giovane americana ha conquistato la giuria internazionale con il suo colorato portfolio ambientato a Chefchaouen, Marocco.
Il dodicenne Daniel Kurian (Australia/India) ha vinto il giovane TPOTY 14 e Under con un portfolio che racconta le fasi di taglio di un albero in India, mentre il sedicenne Fardin Oyan del Bangladesh ha ottenuto il massimo dei voti nel gruppo Young TPOTY 15-18 con un bella raccolta di immagini che immortalano bambini colti nel momento del gioco.
Nelle categoria "Faces, People, Cultures Portfolio Category", "Under the Same Sun" della fotografa olandese Marinka Masséus ha ottenuto il prestigioso riconoscimento per aver trattato con stile ed eleganza la delicata questione dell'albinismo in Tanzania, mentre la singola migliore immagine di questa categoria è stata quella del Malese Danny Yen Sin Wong, scatto che ritrae un bambino Suri a Kibish in Etiopia.
Nella categoria "Natural World" i giudici hanno assegnato il primo premio allo spagnolo Javier Herranz Casellas per il suo delicato ed intimo portfolio dedicato alla pianta "Pita" (Agave Americana). Lo straordinario scatto del vulcano Fuego in Guatemala, ad opera del francese Florent Mamelle, si è aggiudicato il titolo di migliore immagine singola.
Il variegato portfolio del fotografo sloveno Matjaz Krivic ha vinto la speciale categoria "Travel", mentre Philip Lee Harvey (Regno Unito) è stato premiato in questa categoria con la miglior immagine singola.
Hi Jian (Cina) si è classificato primo nella categoria di immagini singole "Hot/Cold" con una bella immagine di pellegrini tibetani sulla neve a Gannan, in Cina, mentre l'immagine del fotografo britannico Simon Morris di una camera da letto all'Avana, Cuba ha vinto la categoria di immagini singole nella categoria "Tranquility". Nessun vincitore assoluto è stato assegnato alla categoria "Beauty of Light".
Jose Antonio Rosas diventa il primo vincitore peruviano di una categoria TPOTY, vincendo il premio New Talent, per aver presentato un portfolio che documenta la "Candelaria" a Puno, in Perù. Nella categoria "Smart Shot", dedicata alle fotografie scattate da uno smartphone o da un tablet , Il giovane inglese Nicola Young ha vinto il primo premio con la sua foto realizzato con un iPhone che ritrae un commerciante di pesci a Port Louis, nelle Mauritius.
Tutte le immagini vincitrici saranno esposte nella primavera del 2019 in una magnifica mostra al London Bridge City, di fronte alla Torre di Londra, ma anche nelle sedi internazionale in cui TPOTY farà tappa, tra cui, l'Xposure International Photography Festival a Sharjah e Dubai, il principale festival fotografico in Medio Oriente.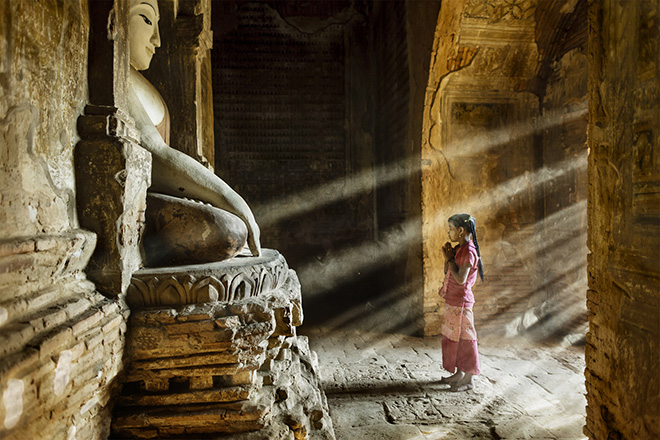 Bagan, Myanmar. Stefano Pensotti, Italy. Overall winner, Travel Photographer of the Year 2018. (Prayer time in one of little temples in the plain of Bagan – a young girl stops on her way to school). (Photo: Stefano Pensotti/www.tpoty.com)
---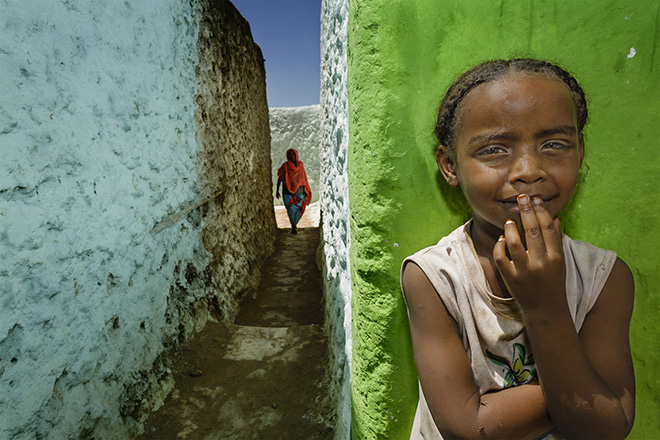 Harar, Ethiopia. Stefano Pensotti, Italy. Overall winner, Travel Photographer of the Year 2018. (Walking through the fortified historic town of Harar Jugol, considered the fourth holiest city in Islam). (Photo: Stefano Pensotti/www.tpoty.com)
---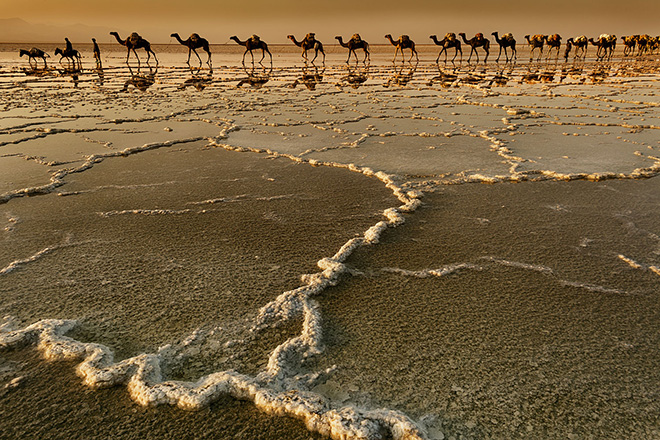 Salt pans of Lake Asale, Danakil Depression, Ethiopia. Stefano Pensotti, Italy. Overall winner, Travel Photographer of the Year 2018. (They have loaded the salt from the Dankalia open-air salt mines at – 50m level. Their journey will lead them to Agula on the Ethiopian plateau at 2400m). (Photo: Stefano Pensotti/www.tpoty.com)
---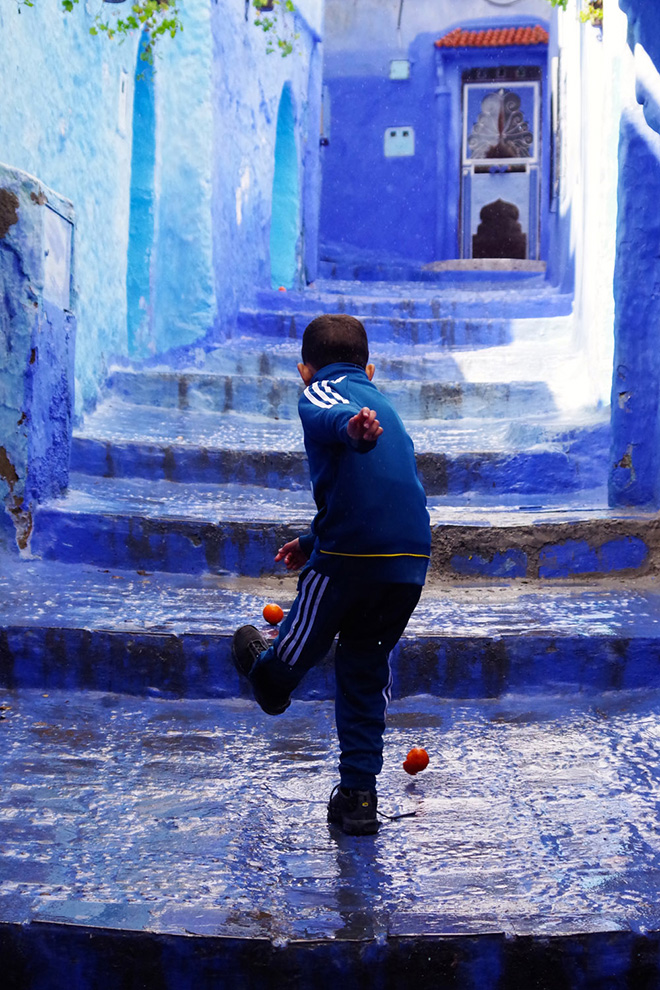 Chefchaouen, Morocco. Isabella Smith (age 14), USA. Winner, Young Travel Photographer of the Year 2018. (This really grabbed my attention" I thought this local boy using oranges as balls, was the opposite of kids in my country playing with expensive toys). (Photo: Isabella Smith/www.tpoty.com)
---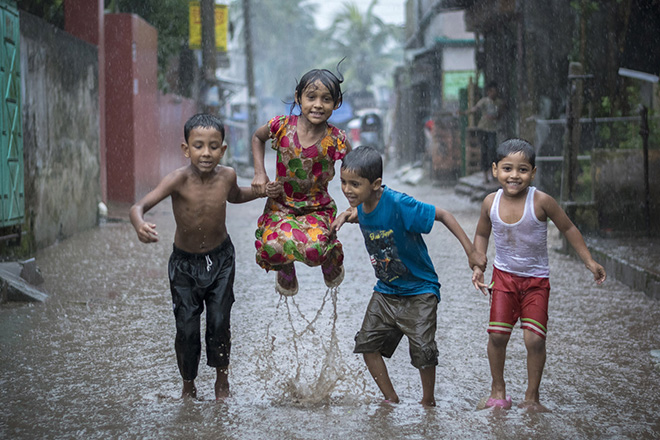 Akua, Sadar, Bangladesh. Fardin Oyan (age 16), USA. Winner, Young TPOTY 15-18, 2018. (Watching these kids playing in the rain, I covered my camera with a polythene bag and rushed out into the rain. We danced, laughed and played in the rain). (Photo: Fardin Oyan/www.tpoty.com)
---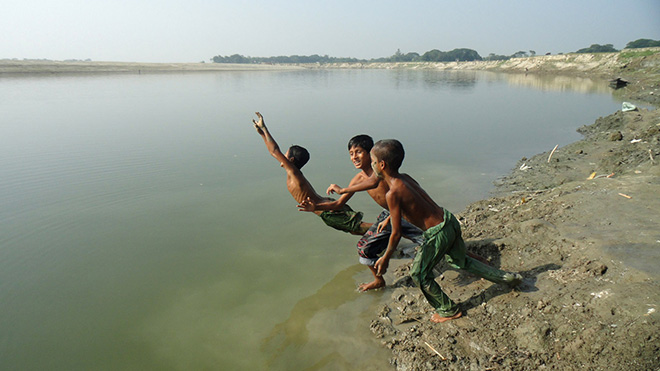 Issharganj, Bangladesh. Fardin Oyan (age 16), USA. Winner, Young TPOTY 15-18, 2018. (While resting at this remote village, I met with these children who took me to the bank of the river to take their photos. I took this photo right at the moment when they jumped into the river). (Photo: Fardin Oyan/www.tpoty.com)
---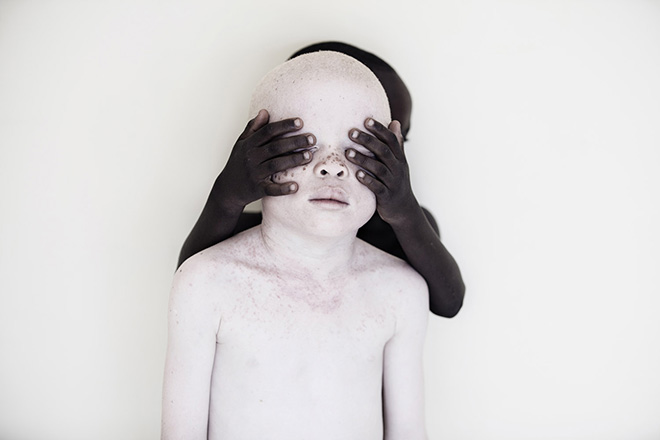 Dar es Salaam, Tanzania. Marinka Massèus, Netherlands. Winner, Faces, people, Cultures Portfolio, Travel Photographer of the Year, 2018. (In Tanzania, when you have albinism, you are thought to be evil. There even is a price on the head of children with albinism since killing a person with albinism is considered to bring good luck). (Photo: Marinka Massèus/www.tpoty.com)
---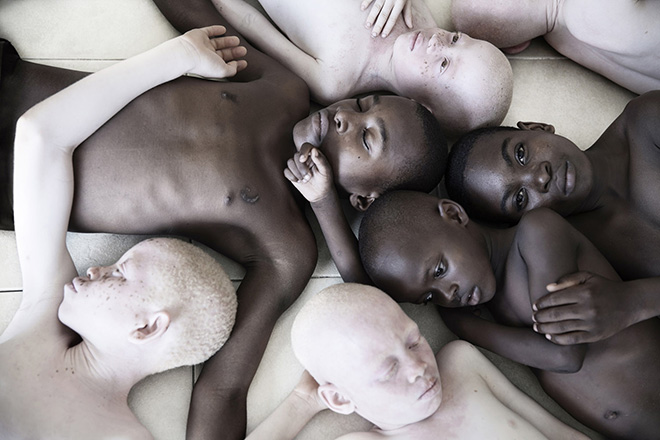 Dar es Salaam, Tanzania. Marinka Massèus, Netherlands. Winner, Faces, people, Cultures Portfolio, Travel Photographer of the Year, 2018. (Besides the superstitions, PWA in Tanzania face another threat. Their skin and eyes are without pigmentati on, which means that they have no natural protection against the harsh African sun). (Photo: Marinka Massèus/www.tpoty.com)
---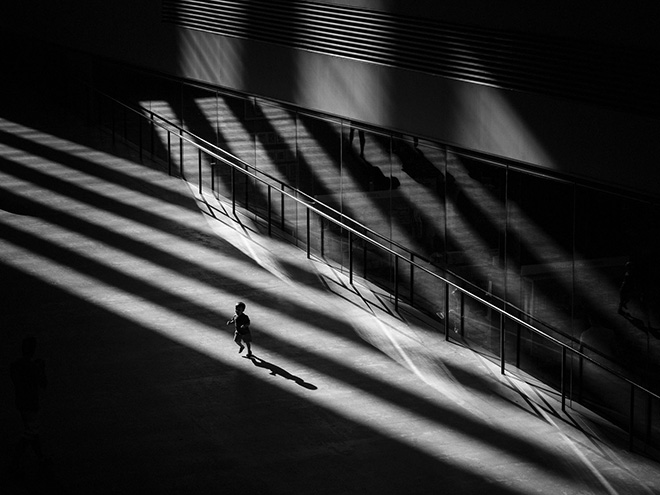 Tate Modern, Bankside, London, UK. Edmond Terakopian, UK. Special Mention Faces, People, Cultures, Travel Photographer of the Year 2018. (A child runs around whilst bathed in rays of sunlight in the Turbine Hall). (Photo: Edmond Terakopian/www.tpoty.com)
---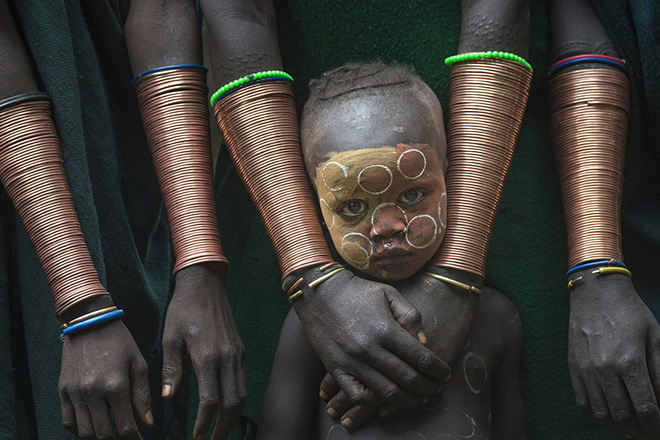 Kibish, Ethiopia. Danny Yen Sin Wong, Malaysia. Winner Best Single image in a Portfolio Faces, People, Cultures, Travel Photographer of the Year 2018. (A boy stands among the copper bracelets worn by the Suri women). (Photo: Danny Yen Sin Wong/www.tpoty.com)
---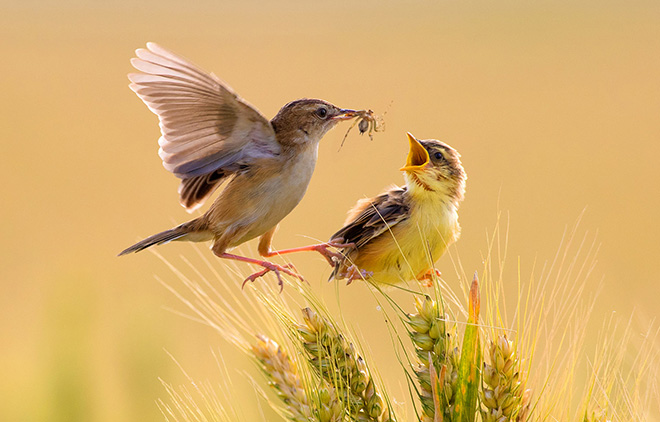 Shouguang county, Weifang, Shandong province, China. Fuyang Zhou, China. Runner-Up, Natural World, Travel Photographer of the Year 2018. (The job of being a parent is a demanding one for this little warbler). (Photo: Fuyang Zhou/www.tpoty.com)
---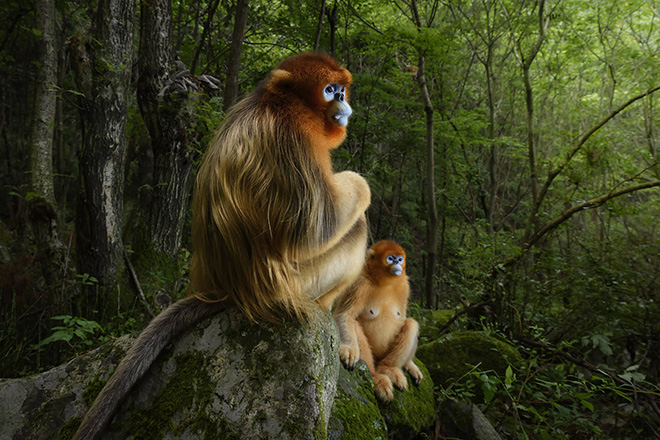 Shaanxi, China. Marsel Van Oosten, Netherlands. Highly Commended, Natural World, Travel Photographer of the Year 2018. (Endangered gold: The Qinling golden snub- nosed monkey is listed as Endangered by the IUCN as only some 3,800 individuals still exist. Most people have never seen these creatures). (Photo: Marsel Van Oosten/www.tpoty.com)
---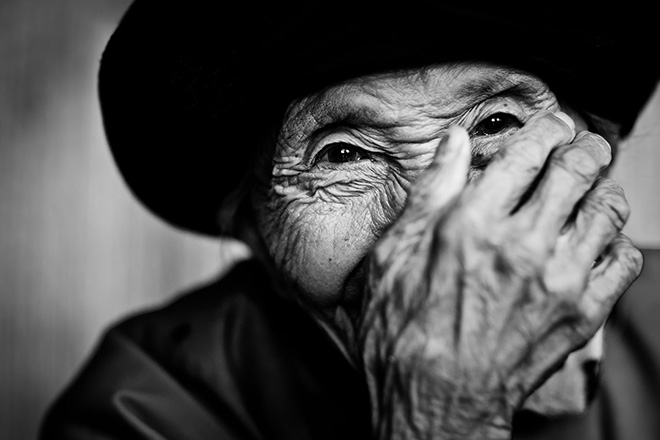 Bai Wu, Yunnan, China. Magdalena Strakova, Czech Republic. Highly Commended, Travel Portfolio, Travel Photographer of the Year 2018. (I was roaming the back alleys of the tiny village and discovered this charming old lady). (Photo: Magdalena Strakova/www.tpoty.com)
---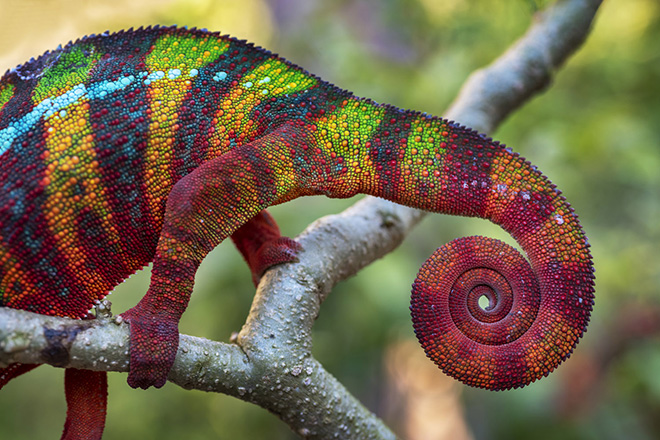 Mantadia National Park, Madagascar. Ignacio Palacios, Spain/Australia. Commended, Natural World, Travel Photographer of the Year 2018. (Chameoleon colours.). (Photo: Ignacio Palacios/www.tpoty.com)
---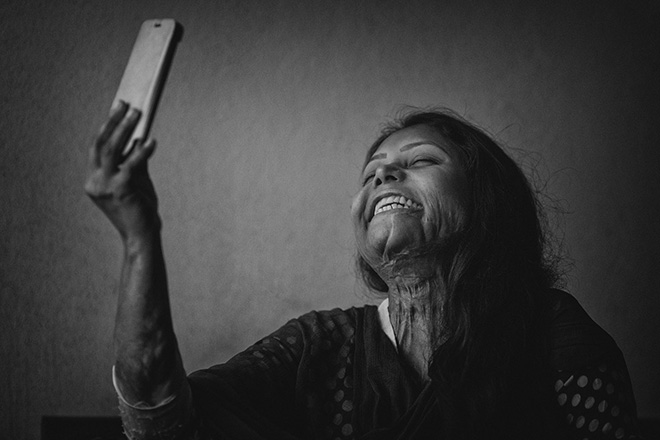 Dhaka, Bangladesh. Mauro Di Bettio, Italy. Commended, Travel Portfolio, Travel Photographer of the Year 2018. (Sweety was just a little girl when, on one night 12 years ago, her husband decided to rob her of her beauty with acid ). (Photo: Mauro Di Bettio/www.tpoty.com)
---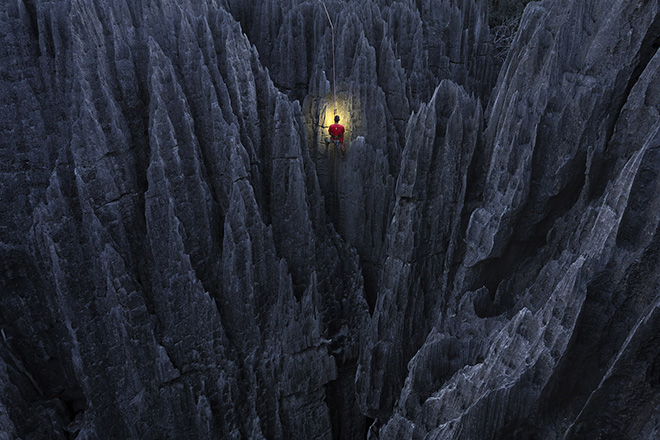 Bemaraha NP, Madagascar. Marsel Van Oosten, Netherlands. Commended, Special Mention Travel, Travel Photographer of the Year 2018. (The Grand Tsingys are a rare geological phenomena. The rocks are razor sharp. I climbed up during the night to be able to photograph this climber in the early morning). (Photo: Ignacio Palacios/www.tpoty.com)
---
– via: Art Vibes submission – photo courtesy of: TPOTY
---
– website: tpoty.com
---