One Comment
Ever Block - Modular building blocks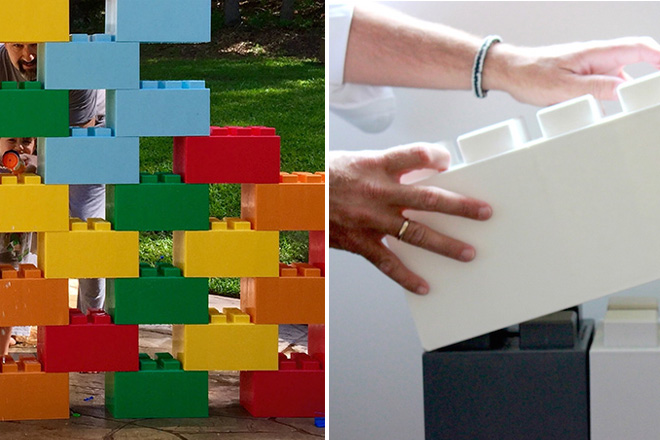 Redazione Art-Vibes | On 04, Set 2015
Costruire l'arredamento di casa con i LEGO ora è possibile.
di Redazione Art Vibes
---
EverBlock, è un nuovo sistema che contempla l'assemblamento modulare di blocchi di grandi dimensioni per formare fantastiche strutture a grandezza naturale.
Anche gli adulti possono ora sognare in grande, organizzare la costruzione di pareti, divisori, mobili, rifugi, e molto altro. Utilizzando quattro pezzi principali di dimensioni differenti l'uno dall'altro è possibile creare oggetti funzionali al contesto in cui vengono inseriti, senza l'ausilio di alcuno strumento da lavoro, è sufficiente giocare con la logica dell'incastro tra un pezzo e l'altro e il gioco è fatto.
Arnon Rosan, fondatore del progetto, ha sviluppato l'idea osservando giocare suo figlio. Così sono nati i primi pezzi modulari che, come possiamo vedere dalle immagini, possono essere impiegati non solo per l'arredamento degli interni, ma possono anche fungere da materiale portante per la costruzione di piccoli casolari.
---
– photo courtesy of: Ever Block
– via: everblocksystems.com
Ever Block – Modular building blocks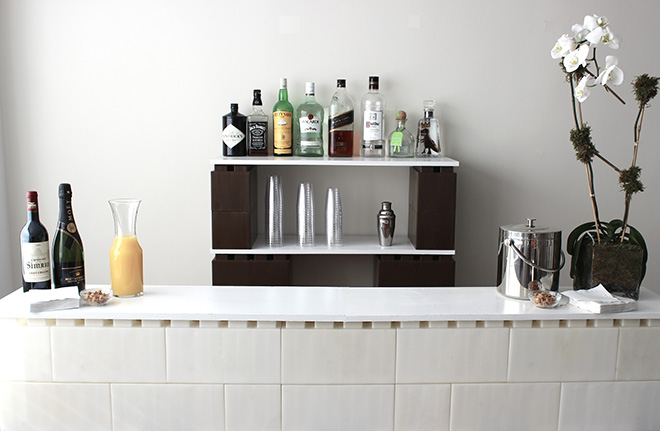 Event Decor – Upscale event furniture and modular event decor
---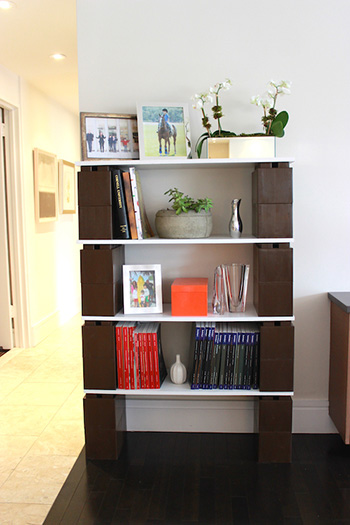 Modular Shelving – Create expandable shelving
---
Modular Desks – Modern modular desks and beautiful architectural furniture
---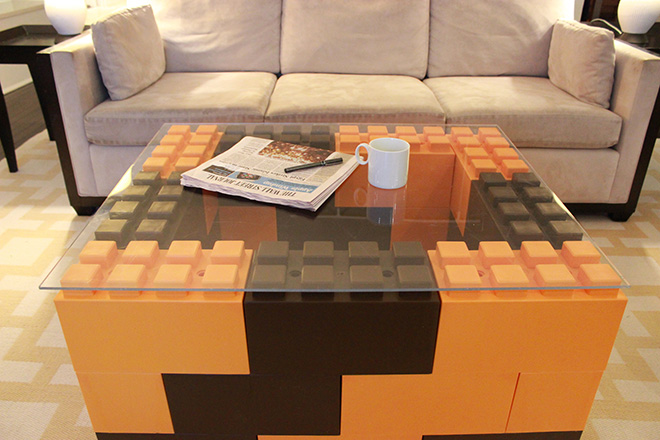 Modular Tables – Modular interlocking block tables. Colorful block tables. Plastic table.
---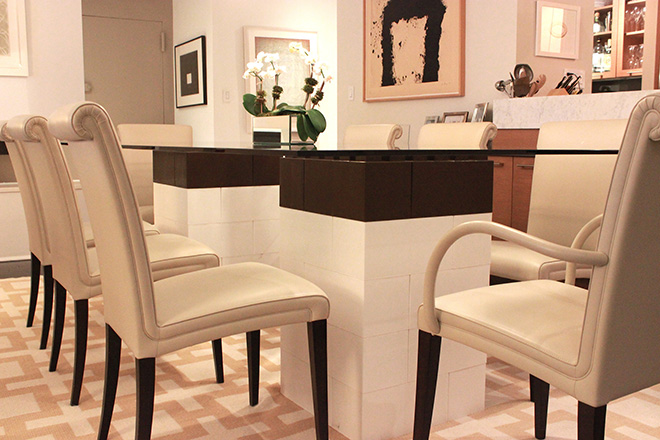 Modular furniture system – A unique modular furniture building system
---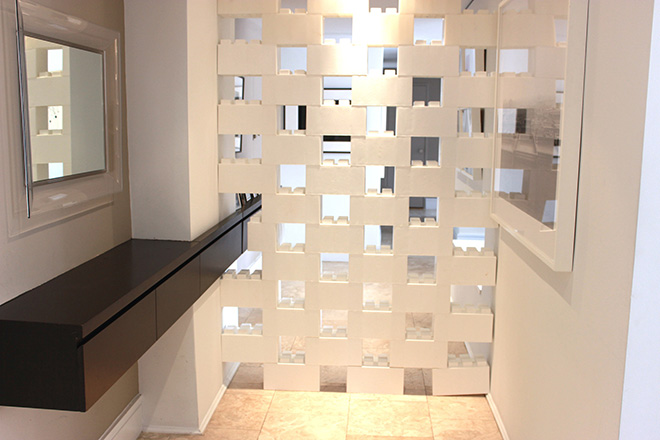 Divider Walls – Build unique modern divider walls and block walls.
---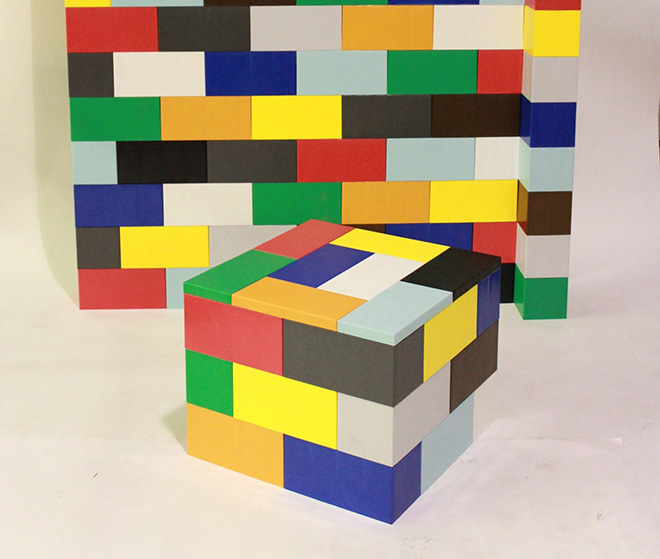 Modular colorful wall – Modular block wall with multiple colors. Plastic modular wall.
---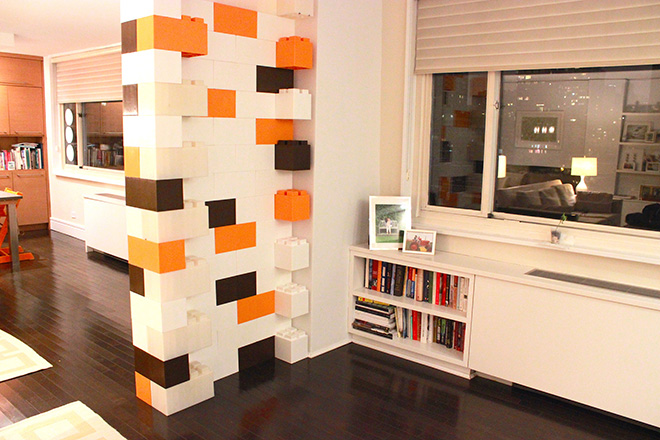 Modular Accent Walls – Create colorful architectural dividers and modular columns
---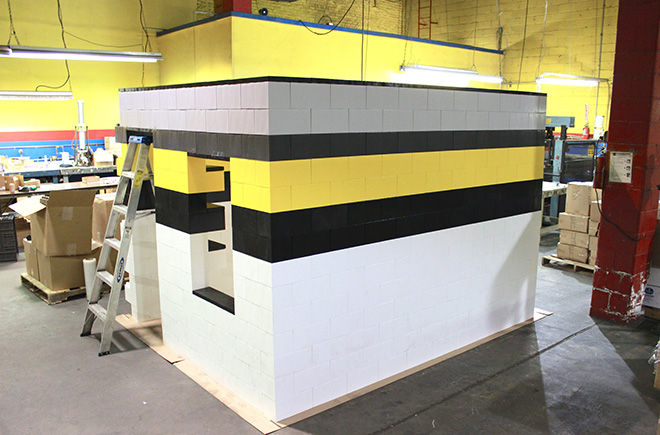 Modular Buildings – Rapidly deployable modular buildings are easy to build
Ever Block – Modular building blocks
Further reading:
– website: everblocksystems.com
---