No Comments
Daan Roosegaarde - GROW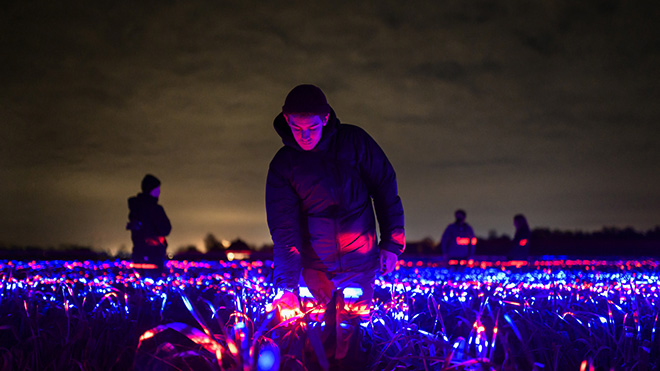 Redazione Art-Vibes | On 19, Gen 2021
Approcci innovativi all'agricoltura: la bellezza della luce e della sostenibilità, i benefici del light design sulle colture.
di Redazione Art Vibes
---
Picture: Daan Roosegaarde – GROW by Roosegaarde highlights the beauty of agriculture
---
Come può il light design aiutare le piante a crescere in modo sostenibile? La risposta a questa domanda la offre GROW, un progetto di light design dell'artista olandese Daan Roosegaarde.
Immaginate un terreno di 20.000 m2 coltivato a porro (Allium porrum), illuminato da una serie incredibile di piccole lucine danzanti. Luce dunque come poesia per raccontare un possibile dialogo tra design e scienza e per sperimentare effetti benefici del light design su determinate colture al fine di evitare l'impiego di pesticidi.
Sembra infatti che studi rilevanti di fotobiologia confermino un dato importante: l'impiego di luci blu, rossa e ultravioletta sono in grado di garantire una crescita migliore delle piante. GROW vuole proprio assegnare un nuovo significato alla parola "agricoltura" riformulando il paesaggio come un'opera d'arte vivente.
20,000m2 GROW by Roosegaarde highlights the beauty of agriculture. [Official Movie] – video courtesy of: Studio Roosegaarde
---
GROW rientra nel programma artist-in-residence della Rabobank. Daan Roosegaarde e il suo team di designer ed esperti hanno sviluppato GROW nell'arco di due anni, inseguendo i dati ricavati da sessioni sperimentali presso Studio Roosegaarde, Wageningen University & Research, Springtij Forum e World Economic Forum di Davos.
Questo è solamente il primo di una serie di paesaggi onirici dello Studio Roosegaarde che mostrano la bellezza di combinare arte e scienza per creare un mondo migliore.
L'artista Daan Roosegaarde ha affermato al riguardo: "GROW è il paesaggio onirico che mostra la bellezza della luce e della sostenibilità. Non un'utopia ma una protopia, migliorare passo dopo passo." Da menzionare anche la dichiarazione del Prof. Dr. Wargent, PhD, Chief Science Officer di BioLumic, esperto leader mondiale di fotobiologia vegetale: "Il progetto GROW è un progetto affascinante, supportato dalla ricerca scientifica, a dimostrazione che specifiche ricette di luce possono migliorare la crescita delle piante e ridurre l'uso di pesticidi fino al 50%."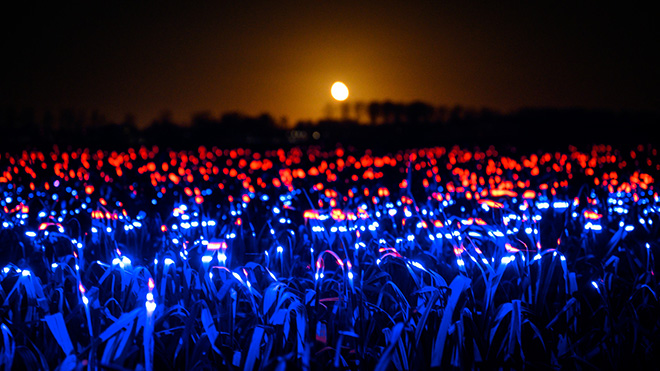 Daan Roosegaarde – GROW by Roosegaarde highlights the beauty of agriculture
---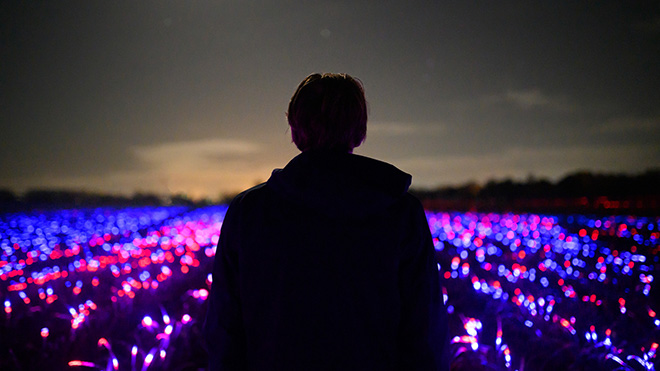 Daan Roosegaarde – GROW by Roosegaarde highlights the beauty of agriculture
---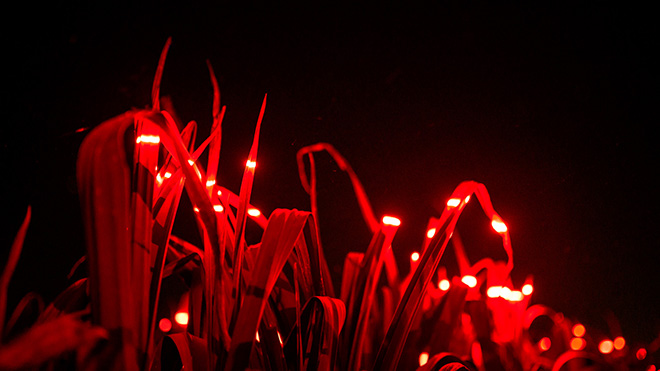 Daan Roosegaarde – GROW by Roosegaarde highlights the beauty of agriculture
---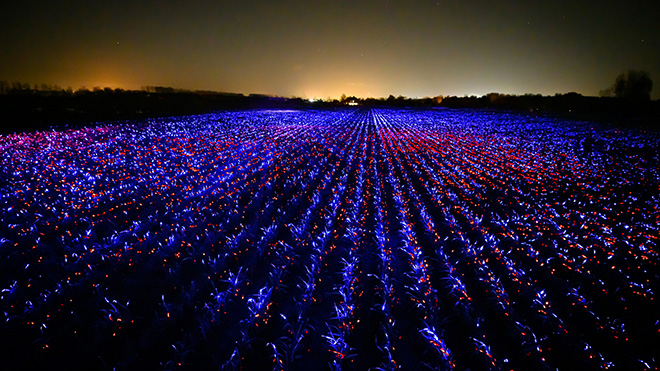 Daan Roosegaarde – GROW by Roosegaarde highlights the beauty of agriculture
---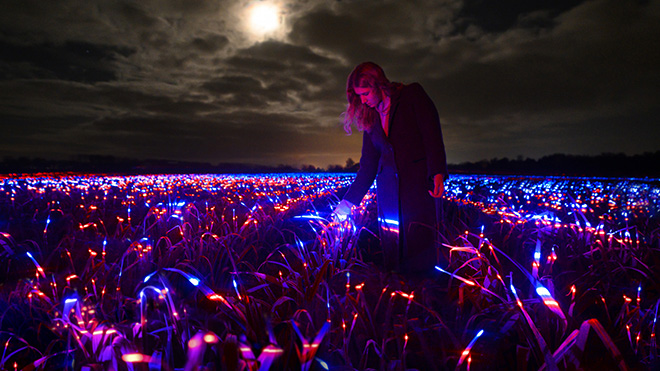 Daan Roosegaarde – GROW by Roosegaarde highlights the beauty of agriculture
---
– website: studioroosegaarde.net – photo credits & courtesy of: Studio Roosegaarde
---