No Comments
Billboard houses for Homeless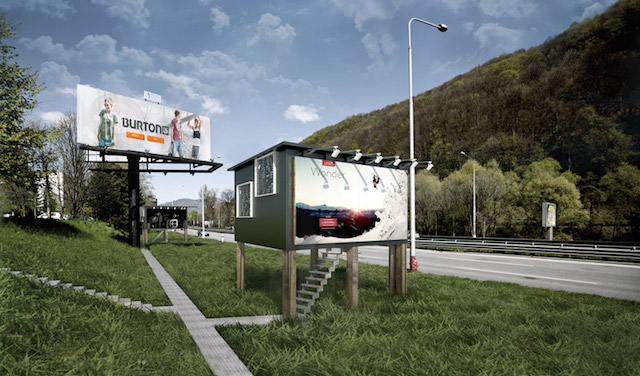 Redazione Art-Vibes | On 03, Lug 2014
Sfruttare in modo intelligente gli spazi dietro un cartellone pubblicitario.
di Redazione Art Vibes
---
Quando si cammina per la citte ci si rende conto di come siano sempre più tappezzate di pubblicità, con grossi cartelli e imponenti costruzioni rigide per affissioni pubblicitarie.
Il progetto innovativo Gregory comporta l'ottimizzazione di questi cartelloni pubblicitari, trasformandoli in oggetti utilissimi con un minimo costo di manutenzione.
L'idea è quella di collegare al cartellone una struttura estendibile in modo da realizzare piccole casette per i senza tetto, curate in ogni piccolo dettaglio.
GREGORY è concepito come un progetto "open source", in cui è possibile intervenire (architetti, designer, artisti) e creare nuovi design e layout alternativi gratuiti.
Un bel progetto!!
---
– Images credit: ©projectgregory.com
– via: Fubiz
BILLBOARD HOUSES FOR HOMELESS – GREGORY AD SOLUTION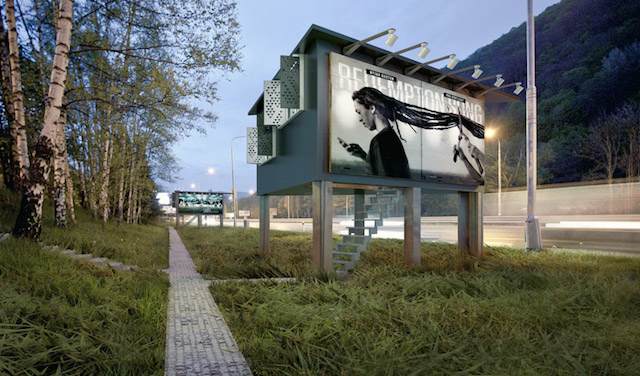 Billboard houses optimized for creation of a living space.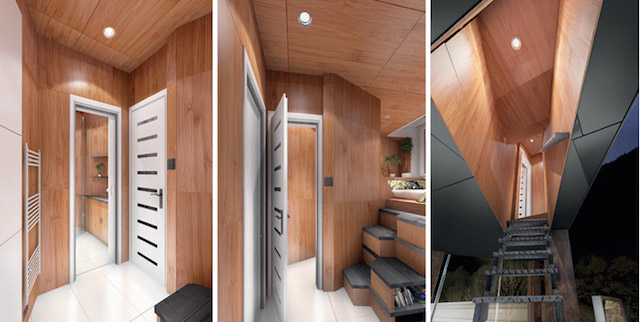 Ground plan of interior comes from the shape of a billboard, triangle.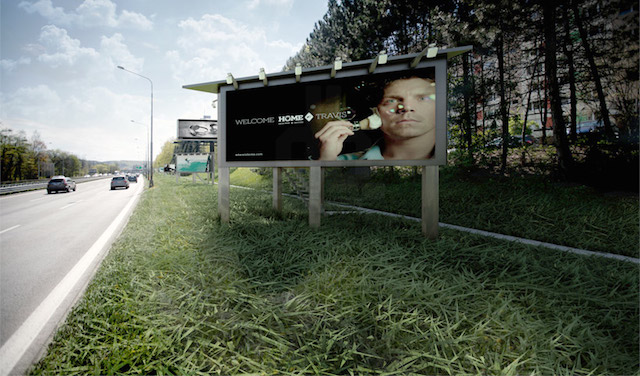 The external part of the living solution.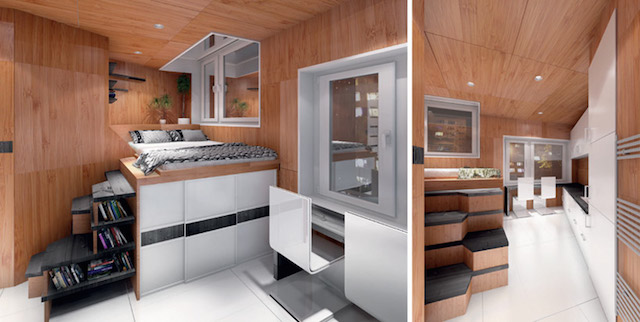 Entrance into the living space is designed inner side of the structure.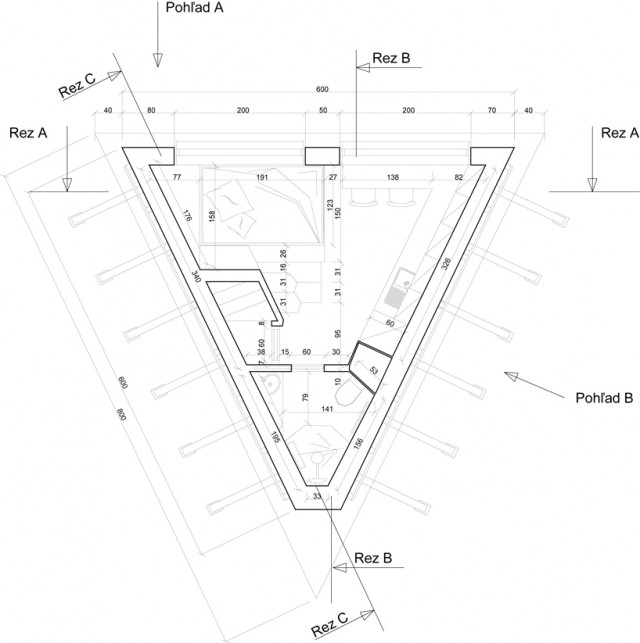 The sketch project of billboard houses

In front of you can see a billboard and behind a perfect living solution for homeless.

BILLBOARD HOUSES FOR HOMELESS – GREGORY AD SOLUTION
Further reading:
– Gregory Ad solution: projectgregory.com
---