No Comments
Keziat - Music for your eyes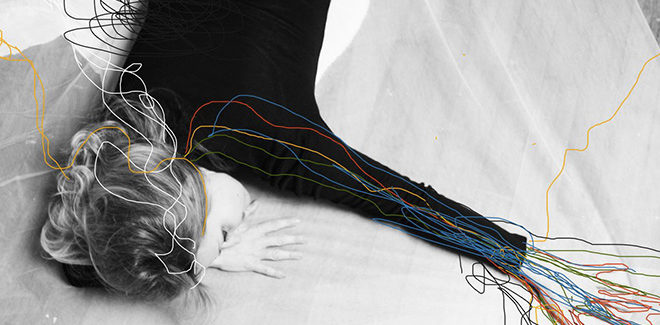 Redazione Art-Vibes | On 12, Mar 2018
La prima tappa di Introspective sbarca a Johannesburg: arte e musica si fondono in un ibrido sperimentale di grande impatto.
di Redazione Art Vibes
---
Parte da Johannesburg, Sudafrica, presso il prestigioso The Centre for the Less Good Idea fondato e gestito da William Kentridge, spazio dedito a performance multidisciplinari e sperimentali, il terzo ciclo di mostre e performance dell'artista italiana Keziat dal titolo Introspective.
Un tour che si preannuncia straordinario già in partenza con la performance Music for your eyes, prima tappa estera in uno spazio unico e due uniche date, 15 e 16 marzo 2018. Una performance che sarà introdotta da William Kentridge in conversazione con l'artista sudafricano Sam Nhlengethwa e vedrà l'artista italiana esibirsi con le sue video proiezioni, alcune delle quali realizzate live, con il musicista Luca Ciarla (violino e loop machine) e con la partecipazione speciale della compagnia di danza Darkroom.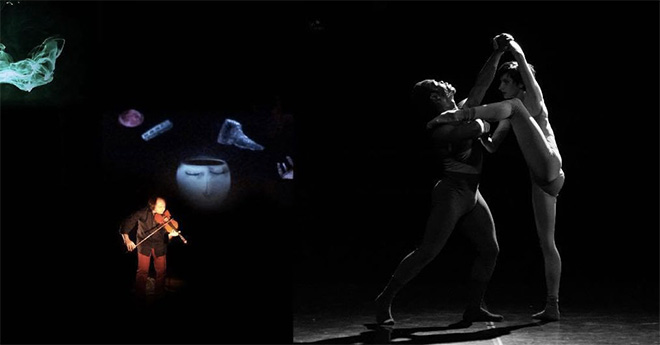 Keziat – Music for your eyes
---
Un duo inusuale che prende per mano il pubblico per guidarlo lungo percorsi immaginari dove le note si trasformano in colori, i suoni diventano immagini. Un viaggio suggestivo e visionario in cui le video proiezioni di Keziat, realizzate come vere e proprie video installazioni site specific su veli, stoffe o superfici non convenzionali si fondono, contaminandosi, con la sorprendente musica del violinista Luca Ciarla.
La performance è nata nel 2009 e ha girato il mondo: ora le due date sudafricane segnano l'inizio di Introspective il terzo tour espositivo e performativo di Keziat in programma fino al 2019 con tappe italiane ed estere, in linea con l'iter dei due precedenti cicli espositivi. A seguito del grande successo dei cicli di mostre Visionaria e Hybrids, l'artista Keziat si prepara a un nuovo e strabiliante tour 'visionario' con una partenza davvero eccezionale in un luogo di grande pregio, in sintonia con le sue sperimentazioni ed evoluzioni artistiche.
---
– via: Art Vibes submission
---
– Exhibition info: Keziat – Music for your eyes
– When: 15 – 16 marzo 2018.
– Where: The Centre for the Less Good, Johannesburg, Sudafrica.
---