No Comments
Hsin-Chien Huang - The moment we meet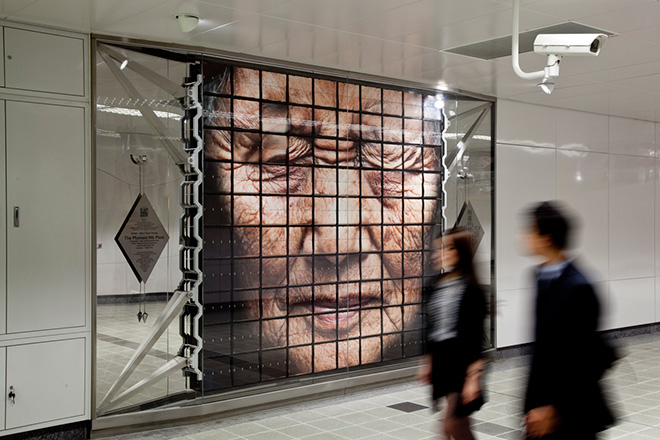 Redazione Art-Vibes | On 17, Set 2014
Un'installazione suggestiva nella metro di Taipei.
di Redazione Art Vibes
---
L'artista multimediale Hsin-Chien Huang ha realizzato una creativa istallazione multimediale  intitolata "The Moment We Meet"  all'interno della metropolitana di Taipei.
Public Art: The Moment We Meet – Video courtesy of Huang Hsin Chien
---
La prima parte dell'impianto comprende un vasto sistema di pannelli che si compone e ricompone fino a realizzare combinazioni facciali infinite.
La seconda parte dell'installazione è costituita da sculture cinetiche raffiguranti primi piani del corpo umano. Ogni parte cela un significato simbolico, per esempio gli occhi mostrano l'importanza del primo contatto visivo, la bocca, invece, sottolinea la modalità di approccio ad un estraneo.
Nella parte finale l'artista ha commissionato a cinque scrittori taiwanesi famosi (Roan Ching-Yueh, Chen Chih-I, Shiu, Wen-Wei, e Liao Hui-Ying) la stesura di poesie sui temi della famiglia, etnia, storia, e futuro. I versi sono stati collocati in scatole di vetro disseminate in tutta la stazione della metropolitana, dando la possibilità a chiunque di poterne fruire.
Il progetto vuole comunicare l'idea di incontro tra individui, di scambio di emozioni, di rispetto e condivisione.
---
– via: thecreatorsproject.vice.com
Hsin-Chien Huang – The moment we meet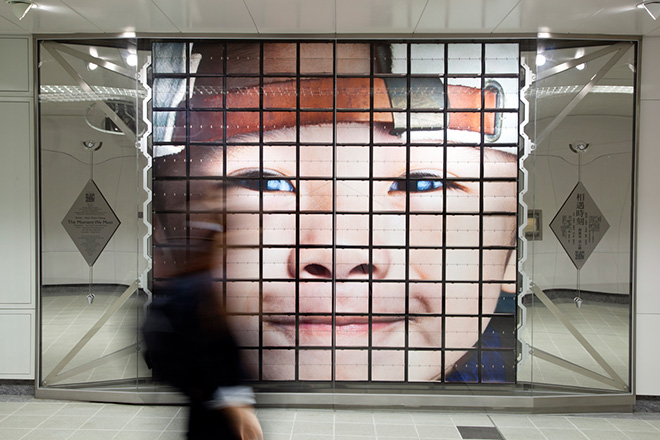 The moment we meet, Taipei metro installation – Image courtesy of: Behance
---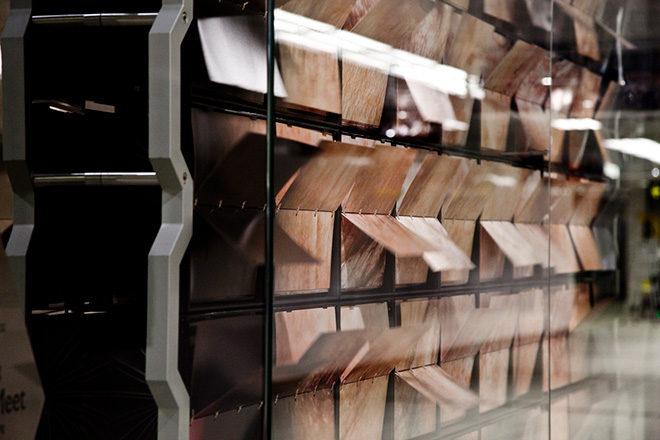 The moment we meet, Taipei metro installation – Image courtesy of: Behance
---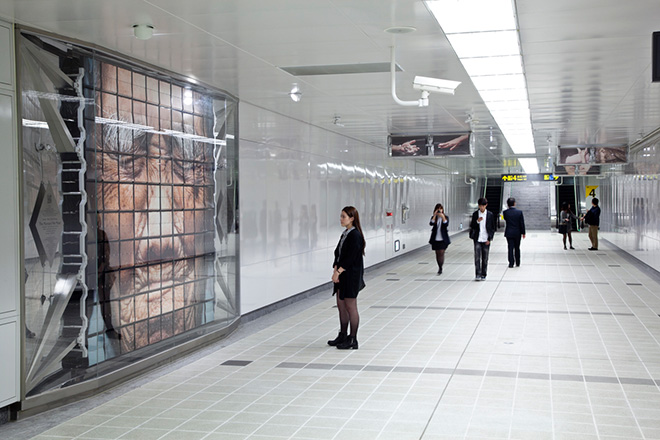 The moment we meet, Taipei metro installation – Image courtesy of: Behance
---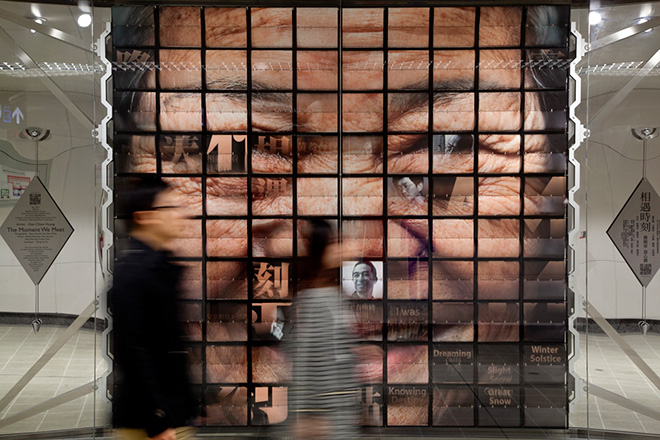 The moment we meet, Taipei metro installation – Image courtesy of: Behance
---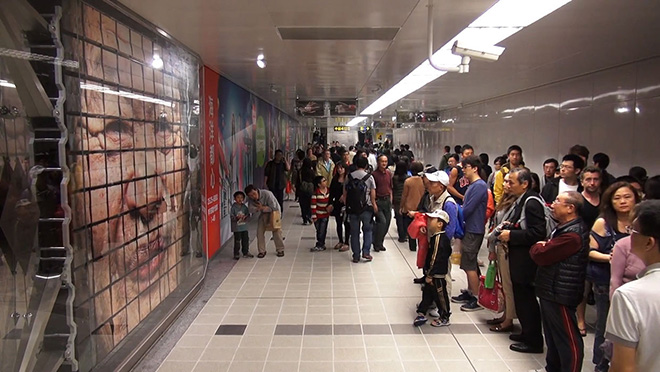 The moment we meet, Taipei metro installation – Image courtesy of: Behance
---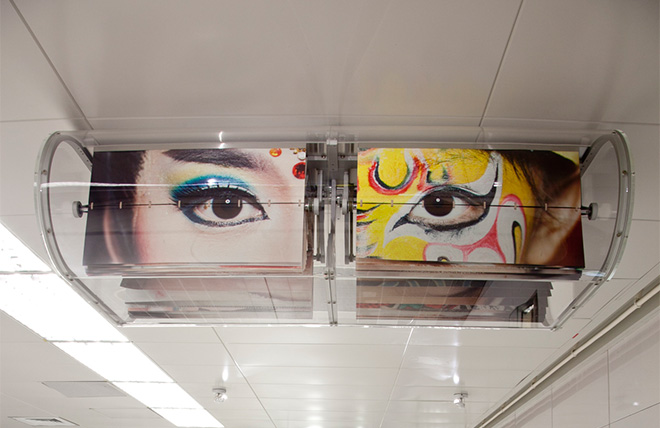 The moment we meet, Taipei metro installation – Image courtesy of: Behance
---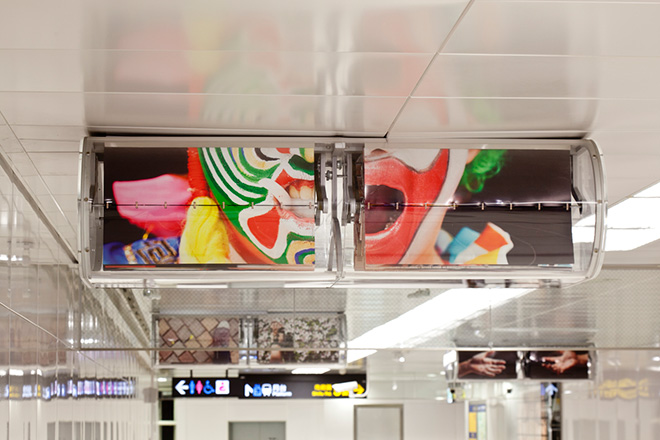 The moment we meet, Taipei metro installation – Image courtesy of: Behance
---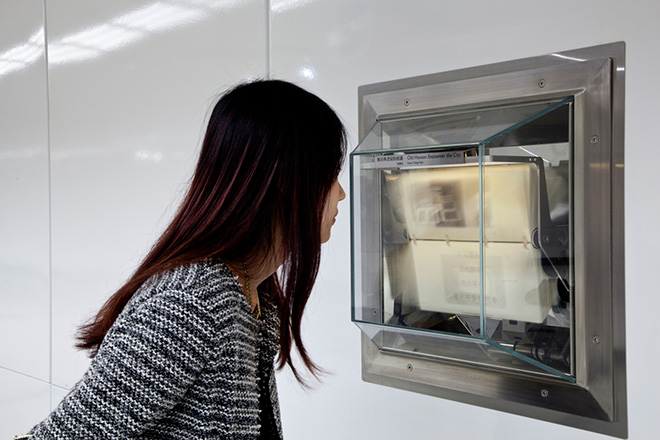 The moment we meet, Taipei metro installation – Image courtesy of: Behance
---
Further reading:
– The moment we meet – Behance: The moment we meet
– Hsin-Chien Huang – Behance: behance.net/storynest
– StoryNest: storynest.com
---