No Comments
Dimitris Taxis - Prologue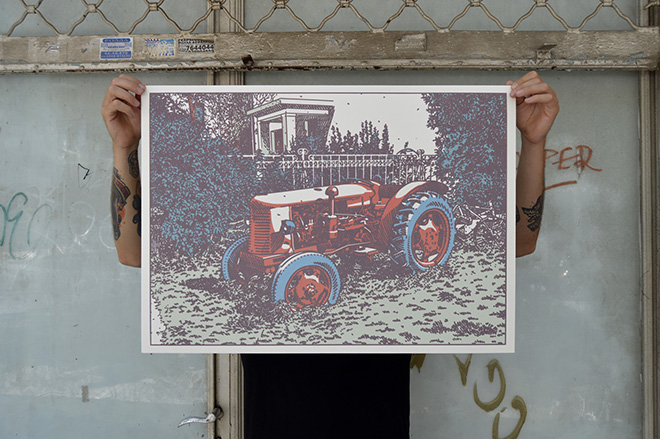 Redazione Art-Vibes | On 04, Set 2018
Torino: il solo show dell'artista greco presso la Galo Art Gallery.
di Redazione Art Vibes
---
Picture: Dimitris Taxis – Untitled 3, color silkscreen, print edition of 100, 2018.
---
La prossima mostra alla Galo Art Gallery inaugurerà sabato 8 settembre con il solo show "Prologue" dell'artista greco Dimitris Taxis. Il suo lavoro descrive scene di vita quotidiana che possiamo osservare giornalmente.
Dimitris Taxis possiede una vasta gamma di talenti artistici, nel 2003 è entrato nella scena del fumetto con diversi lavori pubblicati su varie riviste e giornali del settore, ha anche lavorato come direttore della fotografia in due film e ha coltivato e sviluppato la sua grande passione per i graffiti fin da quando aveva 14 anni dopo di essersene completamente innamorato in un viaggio di famiglia in Polonia.
Dimitris Taxis – Cenni biografici
Nel 2008 si è diplomato all'Accademia di Belle Arti di Atene e da allora ha dipinto murales per i più prestigiosi festival della scena artistica urbana europea e attualmente si concentra sul suo lavoro artistico su tela, carta e legno nel suo atelier di Atene, dove vive.
Il "body of work" per la sua prima mostra personale 'Prologue' consisterà di ritratti di persone, di trattori e macchine agricole, di paesaggi e nature morte dipinte su tela, legno e carta. Verrà anche presentata ufficialmente una inedita serigrafia in serie limitata firmata e numerata dall'autore.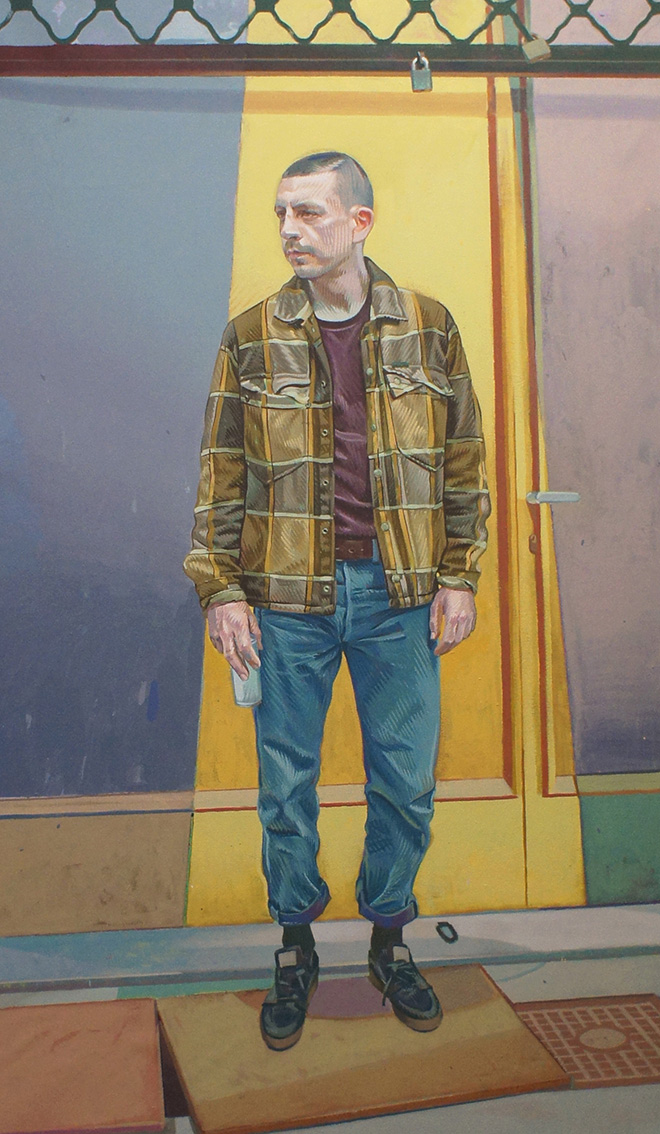 Dimitris Taxis – Petran at Melanthiou, acrylics on canvas, 70x120cm, 2018
---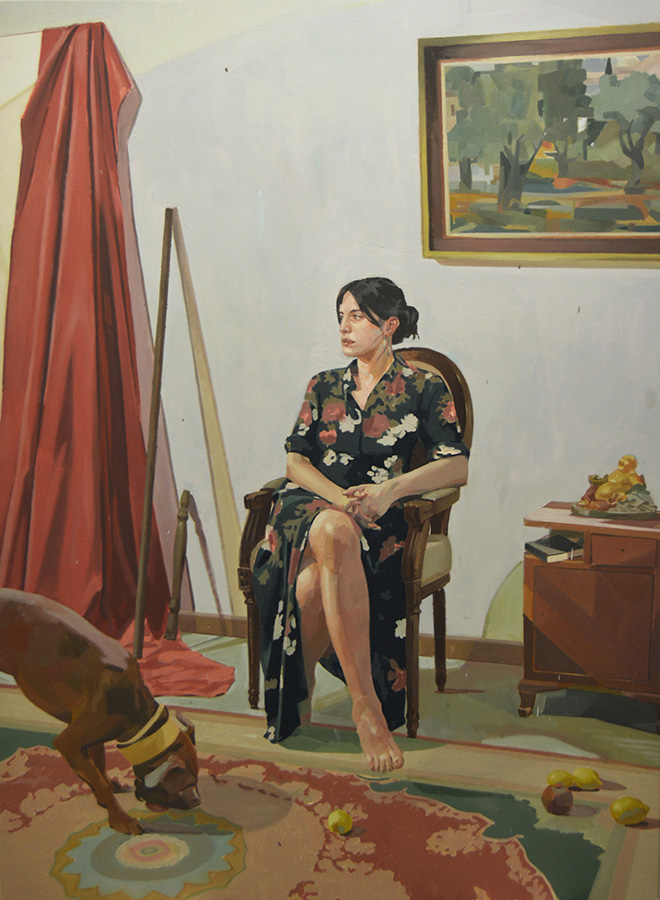 Dimitris Taxis – Alexia, oil on canvas, 110x150cm, 2018
---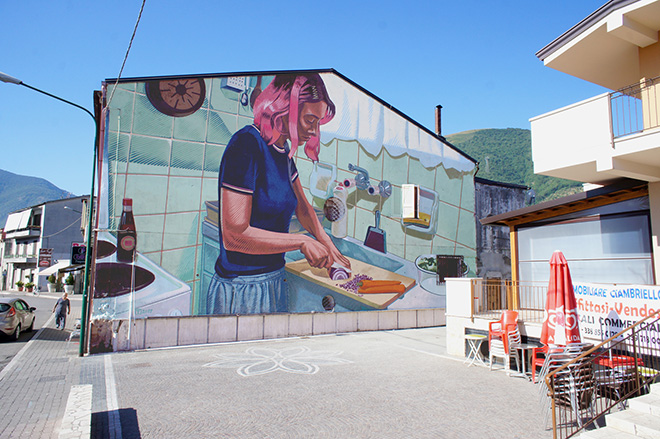 Dimitris Taxis – Preparing dinner, mural
---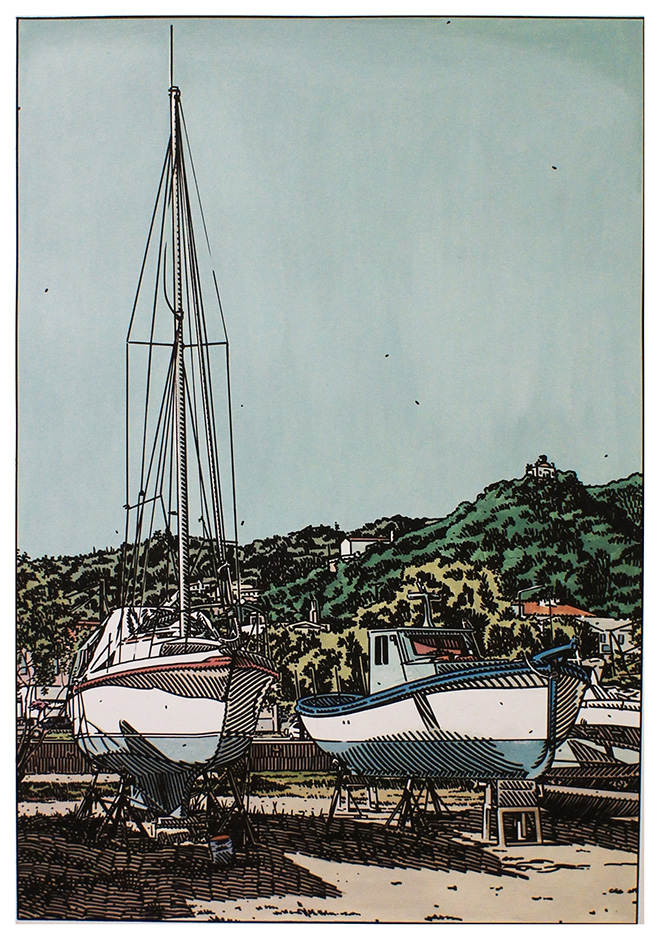 Dimitris Taxis – Samos, acrylic and ink on paper, 70x100cm, 2018
---
– via: Art Vibes submission – images courtesy of: Galo Art Gallery
---
– Exhibition info: Dimitris Taxis – Prologue
– When: 8 settembre – 27 ottobre 2018. Opening 8 settembre: 17:30 – 21:00.
– Where: Galo Art Gallery, Via Saluzzo 11/g Torino, Italy.
---