No Comments
Barbara Kruger - Early works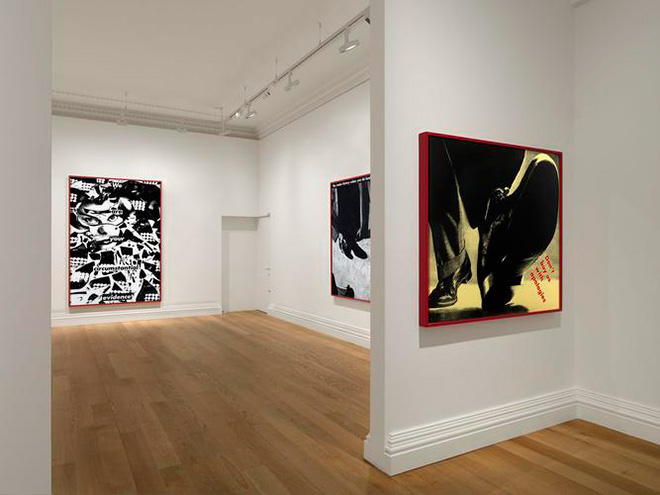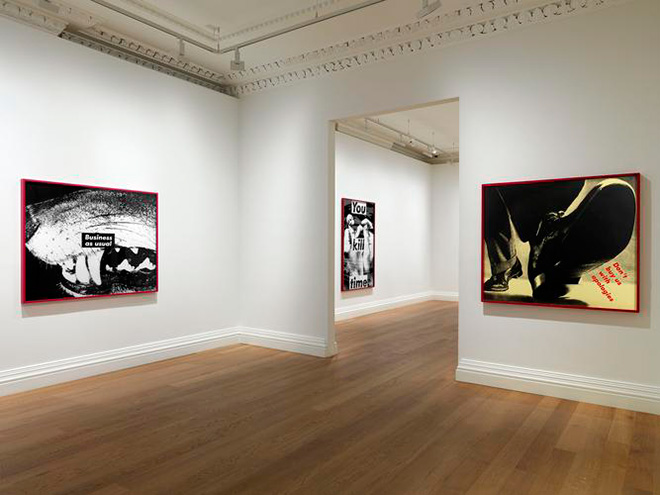 Redazione Art-Vibes | On 16, Feb 2015
Una riflessione visiva che esamina le costruzioni culturali del potere, dell'identità e della sessualità.
di Redazione Art Vibes
---
La Skarstedt di Londra ospita dal 10 Febbraio fino all'11 Aprile 2015 una selezione delle prime opere dell'artista visiva americana Barbara Kruger. Grandi fotografie in bianco e nero, sovrapposte a provocatori slogan in grassetto, rappresentano il corpo dell'esibizione, Questo gruppo di opere, selezionate dal 1980, esamina le costruzioni culturali del potere, dell'identità e della sessualità.
Barbara Kruger – Untitled (We are your circumstantial evidence) , 1983, gelatin silver print in artist's frame 91 1/8 x 61 ¼ in. (231.6 x 155.6 cm.) framed – This work is number one from an edition of one, plus one artist's proof.
---
La sua pratica stilistica è altamente riconoscibile e coerente, opere rigorosamente in bianco e nero sono incastonate in cornici rosse, regalando un effetto visivo di forte impatto.
La strategia della Kruger è sempre stata quella di sfidare il linguaggio visivo e le strutture di potere della cultura consumistica. Basandosi sulla sua esperienza nel campo del graphic design, adotta gli stessi strumenti visivi utilizzati dai mass media: immagini accompagnate da testi agiscono sia come critica sociale che come agitatore politico.
Nell'epoca digitale di oggi, dove le gerarchie di cultura e potere sono mitigate da un pluralismo mediatico in costante crescita, il messaggio della Kruger si ritaglia un posto primario e rilevante con l'obiettivo di sovvertire le illusioni e le aspirazioni dei mezzi di comunicazione contribuendo all'educazione di una moderna cultura.
I suoi lavori nel corso degli anni sono stati oggetto di numerose mostre presso istituzioni internazionali, tra cui: Kunsthaus Bregenz nel 2013; Hirshhorn Museum and Sculpture Garden di Washington, nel 2012; Moderna Museet, Stoccolma nel 2008; Museum of Contemporary Art, San Diego, California nel 2005 e il Whitney Museum of American Art, New York nel 2000.
Precedenti progetti pubblici comprendono striscioni su facciate di edifici, manifesti, cartelloni e decorazioni su autobus. Nel 2005 la Kruger ha ricevuto il Leone d'oro alla carriera nel corso della Biennale di Venezia.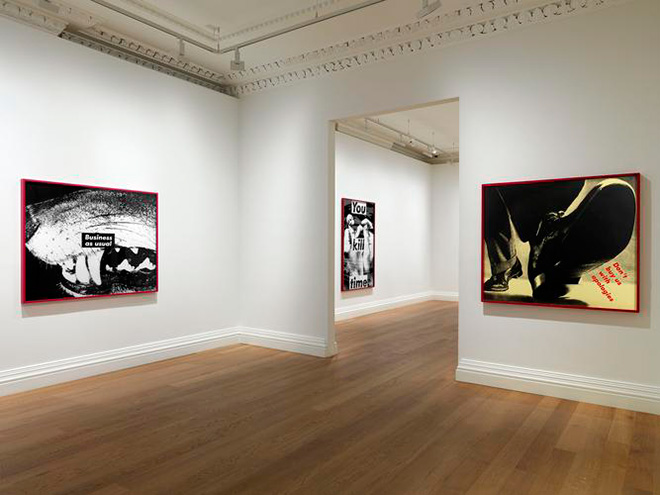 Barbara Kruger – Early works, Skarstedt London
---
– via: Skarstedt press
– photo courtesy of: © Skarstedt
Barbara Kruger – Early works
Barbara Kruger – Early works
Exhibition info:
– Barbara Kruger – Early works
– When: 10 Feb. – 11 Apr. 2015.
– Where: Skarstedt, 23 Old Bond Street – London W1S 4PZ, UK
---
Further reading:
– Barbara Kruger website: barbarakruger.com
– Skarstedt website: skarstedt.com
---