No Comments
Raul Lemesoff - Weapons of Mass Instruction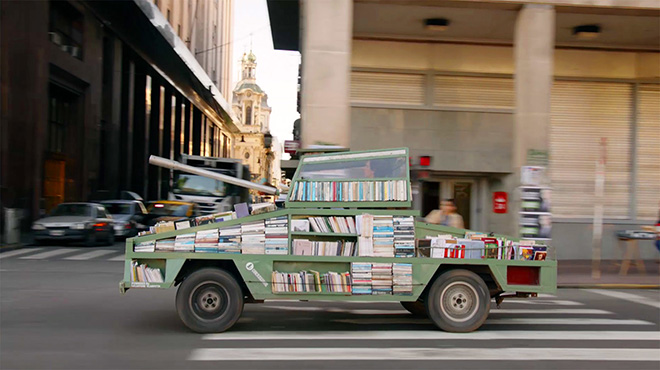 Redazione Art-Vibes | On 09, Mar 2015
Una provocazione culturale in movimento per le vie di Buenos Aires.
di Redazione Art Vibes
---
La casa produttrice della bevanda
7UP
ha pubblicato nei giorni scorsi un video, nel contesto della campagna pubblicitaria
#FeelsGoodToBeYou
, che mostra l'artista argentino
Raul Lemesoff
girare per
Buenos Aires
a bordo di un finto
carro armato
pieno di
libri
, fermandosi di tanto in tanto per distribuirli gratuitamente ai passanti incuriositi.
Weapons of Mass Instruction: A 1979 Ford Falcon Converted in a Tank Armored with 900 Free Books – video courtesy of: Colossal
---
Lemesoff, da anni possessore dello strano mezzo, ricavato da una Ford Falcon del 1979, ha deciso di renderlo operativo, caricandolo con oltre 900 libri stipati su più mensole.
Definita dal suo stesso creatore "un'arma di istruzione di massa", ha suscitato grande clamore e curiosità per le vie della capitale argentina, grazie anche alla distribuzione gratuita dei libri trasportati.
Un modo creativo per sottolineare quale sia il punto di partenza necessario per dare il via ad una visione del mondo più consapevole: la cultura.
---
– images via: Colossal
Raul Lemesoff – Weapons of Mass Instruction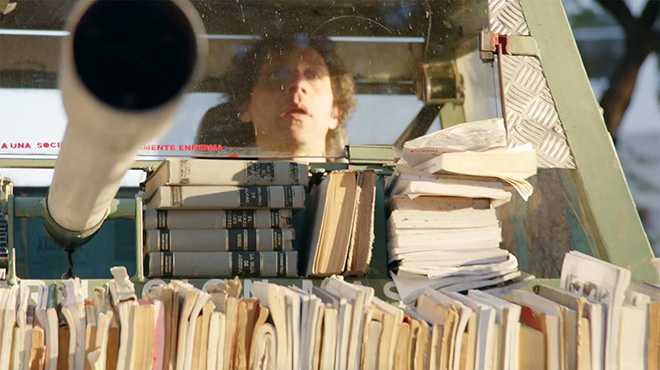 Weapons of Mass Instruction
---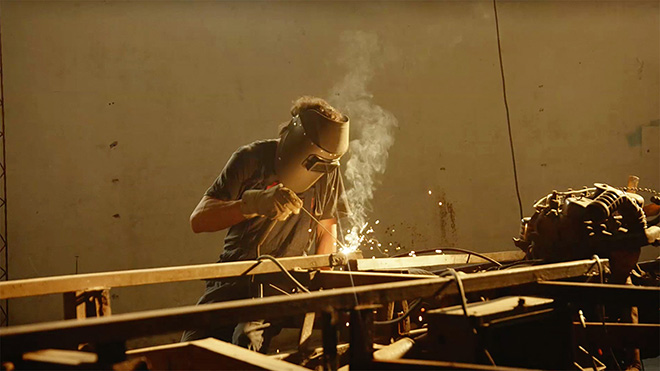 Weapons of Mass Instruction
---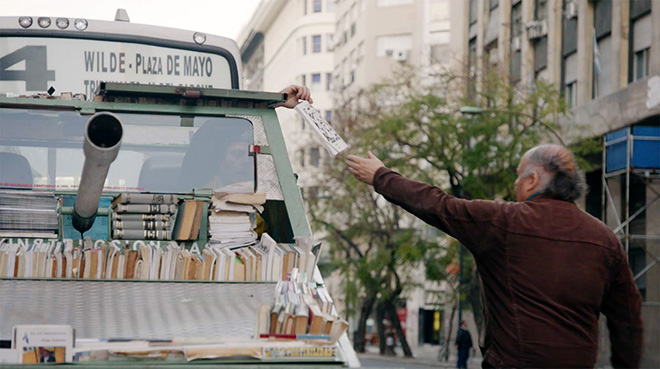 Weapons of Mass Instruction
---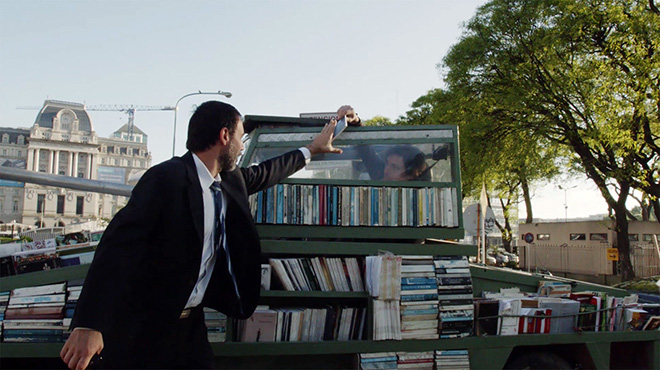 Weapons of Mass Instruction
---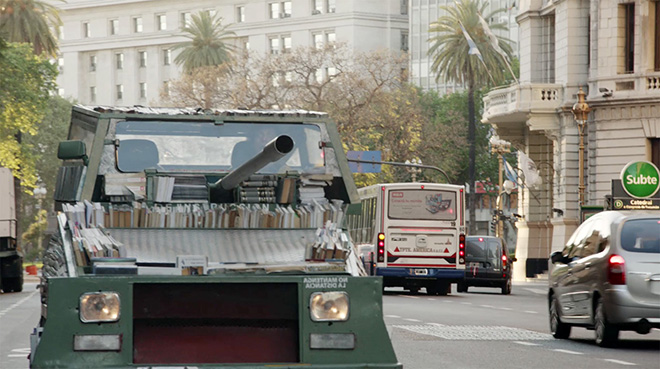 Weapons of Mass Instruction
---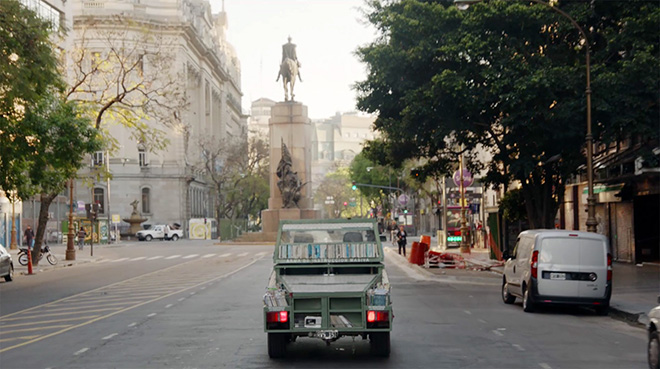 Weapons of Mass Instruction
---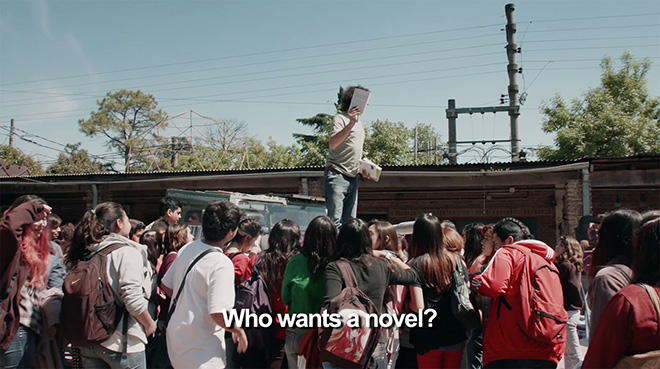 Weapons of Mass Instruction
Raul Lemesoff – Weapons of Mass Instruction
Further reading:
– Raul Lemesoff Tumblr:tumblr.com/tagged/raul-lemesoff
---