No Comments
Printeroid - Le tue foto da iPhone e iPad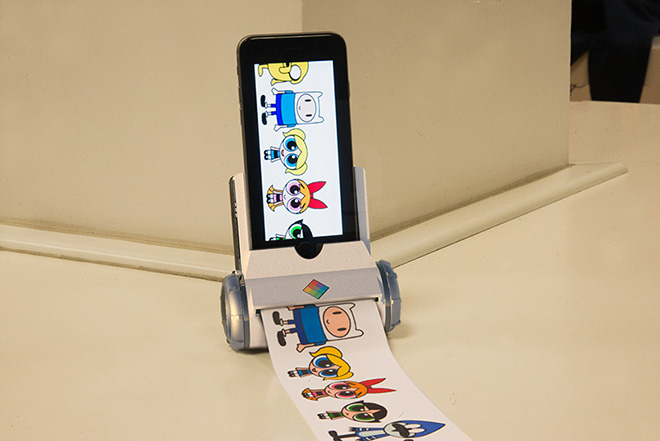 Redazione Art-Vibes | On 10, Dic 2014
"Ritorno al futuro": il fascino delle foto istantanee stampate.
di Redazione Art Vibes
---
Quante volte ci capita di scorrere in sequenza le fotografie che abbiamo scattato sul nostro smartphone, per cercare di ricordare i momenti più belli che abbiamo catturato grazie alla fotocamera del nostro device.
Se siete possessori di un iPhone odi un iPad da oggi potrete stampare tutto ciò che si presenta sullo schermo del vostro dispositivo.
Questo sarà possibile grazie a Printeroid, l'invenzione di un viterbese, Pierpaolo Lazzarini, designer italiano di grande successo, che dopo la sua Jet Capsule e il miniyacht dalle forme futuristiche, ora propone questa nuova soluzione che ci permette di riassaporare il gusto delle foto istantanee.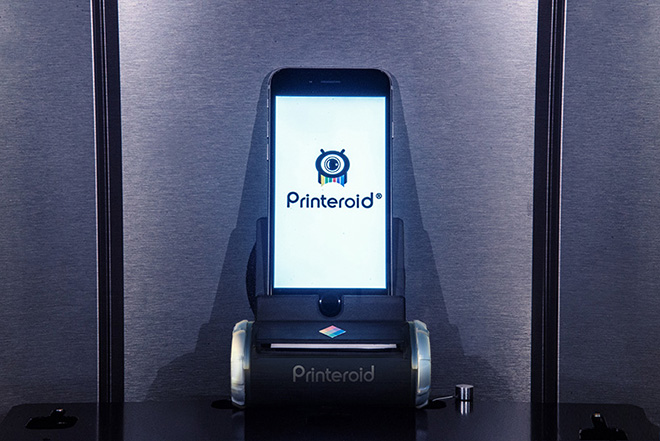 The app displaying the company logo
---
Printeroid non è solamente una stampante portatile per cellulare: è in grado di riprodurre su carta, in verticale, tutto ciò che può essere visualizzato sul display, scrolling incluso, fino ad un massimo di 10 metri per 7 cm, 5 metri su carta fotografica.
Foto panoramiche, conversazioni, chat, strisce di fumetti, mentre si scorre col dito sul touchscreen, il sistema indica a quanti metri corrisponde la stampata, e per non farsi mancare nulla, funge anche da carica batterie del nostro cellulare.
Attraverso l'app annessa, Printeroid è in grado di stampare e inviare tutto ciò che è presente sul display. Se l'sms invia messaggi e l'mms immagini, la nuova frontiera, il Pms (Printeroid messaging service) trasmette intere schermate.
Un prototipo funzionante con brevetto è già pronto, ed è in attesa di investitori. Magari la Polaroid?
---
– images credits: © lazzarinidesign.net
– images via: designboom
Printeroid – Le tue foto da iPhone e Ipad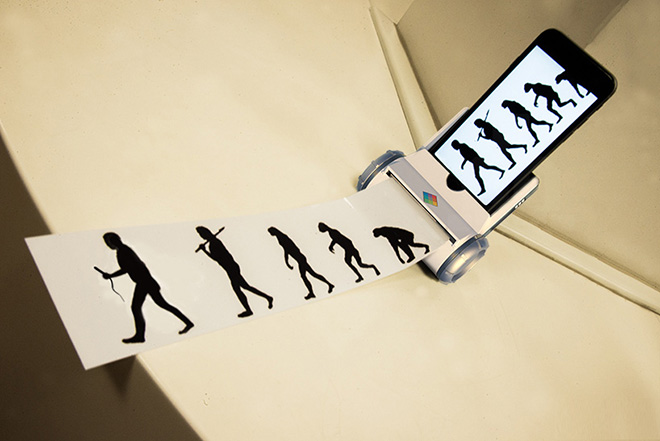 The device can print on sticky paper
---
Printing a panoramic photo
---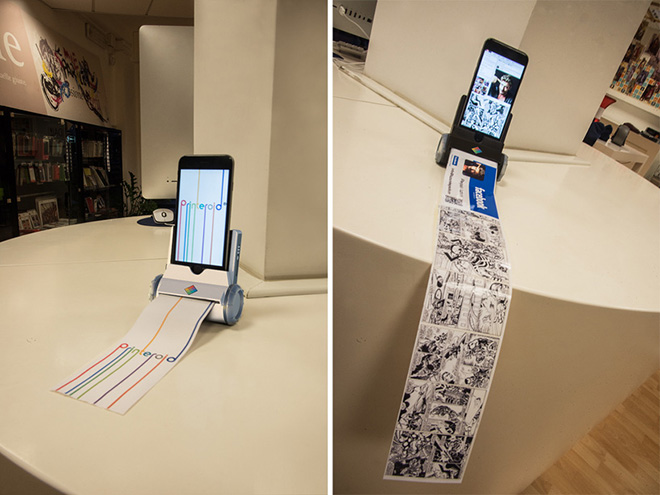 In this case the device is printing comics and a portfolio
---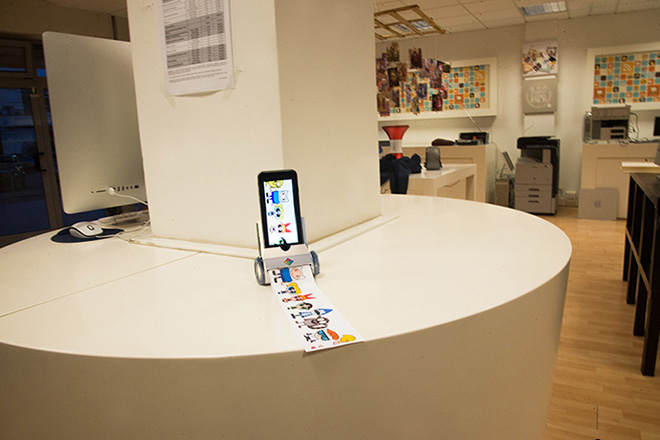 Printeroid: the device
---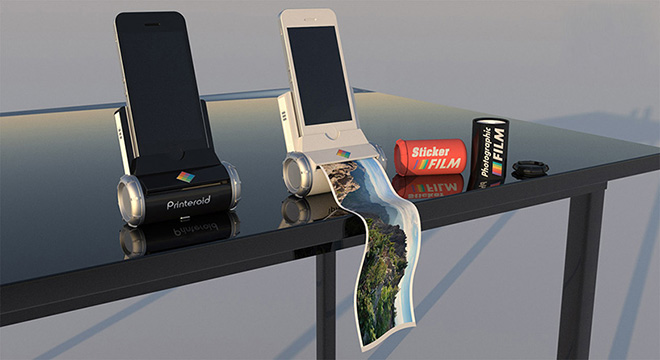 iPhone 5S rendering
---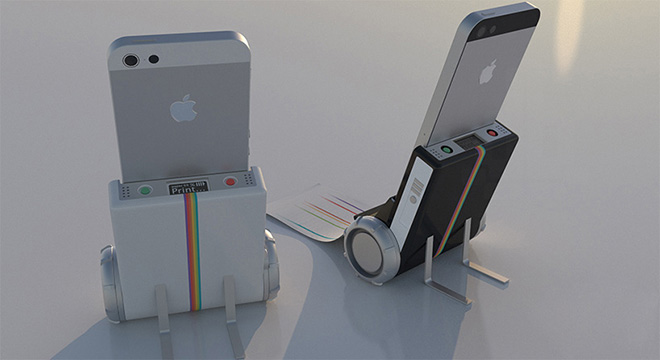 iPhone 5S rendering
---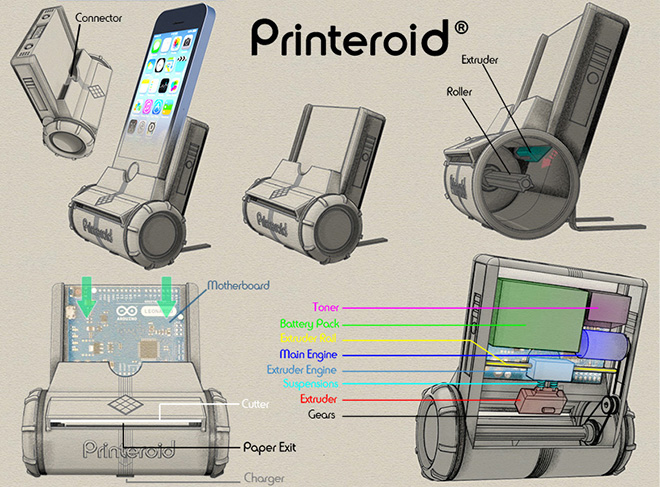 Printeroid design concept
---
Printeroid – Le tue foto da iPhone e Ipad
Further reading:
– Printeroid website: printeroid.com
– Pierpaoalo Lazzarini website: lazzarinidesign.net
---