No Comments
Pener - Murales a Taipei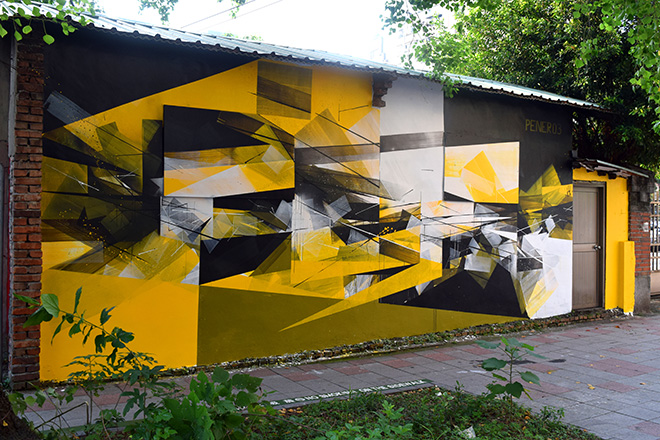 Redazione Art-Vibes | On 11, Ott 2017
Forme geometriche che esprimono una forte necessità di dialogo: due nuovi pezzi dell'artista polacco colorano le vie di Taipei.
di Redazione Art Vibes
---
Bartek Świątecki aka Pener è un artista polacco, classe'81, con sede in Polonia.
Ha masticato graffiti e writing fin da giovanissimo, nel tempo il suo linguaggio artistico ha virato verso rotte più contemporanee, generando un nuovo alfabeto dove forme geometriche complesse definiscono il tratto.
La sua ricerca stilistica ha contribuito alla formazione di un chiaro codice espressivo, linee e superfici sintetiche si intersecano, si toccano, una geometrica necessità di dialogo che acquisisce una potente dimensione scultorea.
Dall'interazione tra forma e spazio nascono nuovi significati, piani sovrapposti rivelano livelli più profondi, sfumature nascoste invitano lo spettatore a perdersi nell'osservazione della tridimensionalità.
Ad oggi l'artista sperimenta su superfici differenti (muri, tele), declinando la sua attitudine creativa a seconda del supporto di riferimento.
Nell'ultimo periodo Pener ha fatto tappa a Taipei (Taiwan) dove ha lavorato a due nuovi pezzi. Il primo " Bumblebee" è stato portato a termine nell'Area of National University Of Education, mentre il secondo "Ghost Town" è stato realizzato su una lunga parete e ha visto Paner collaborare con Bozekone. In entrambi i casi colori, linee e forme sono assemblati entro una struttura dinamica precisa, un sistema cromatico di forme pure che contraddistingue la sua innovativa matrice stilistica.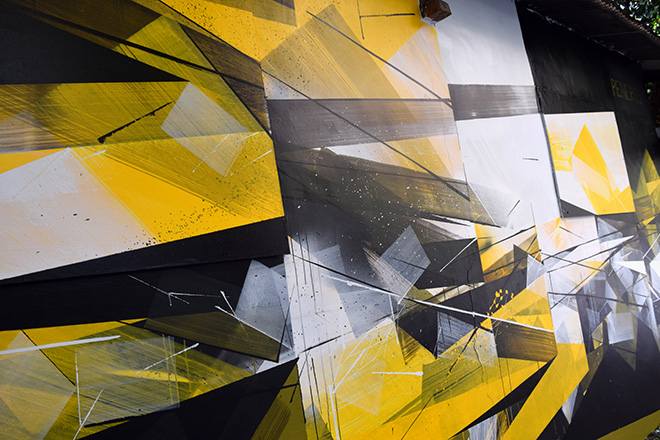 Pener – Bumblebee, 2017, Area of National University Of Education, Taipei (Taiwan)
---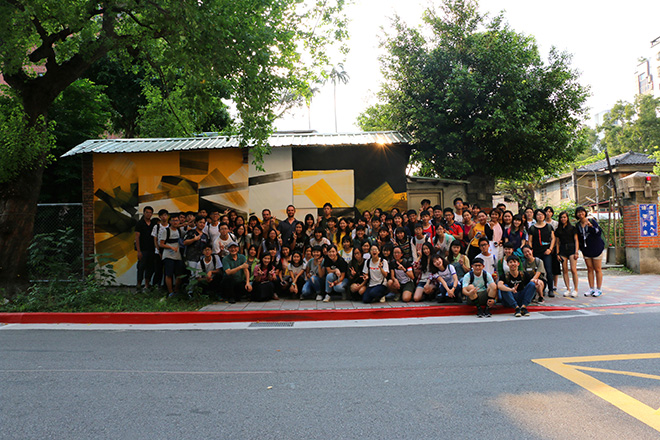 Pener – Bumblebee, 2017, Area of National University Of Education, Taipei (Taiwan)
---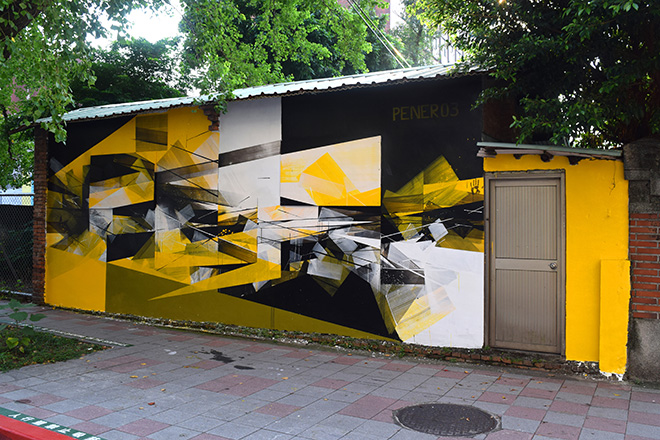 Pener – Bumblebee, 2017, Area of National University Of Education, Taipei (Taiwan)
---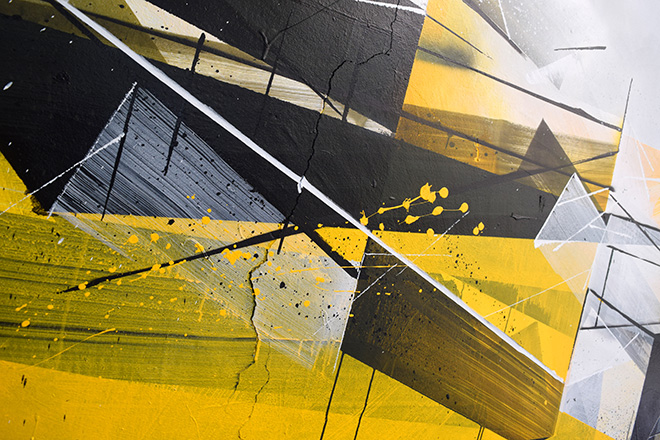 Pener – Bumblebee, 2017, Area of National University Of Education, Taipei (Taiwan)
---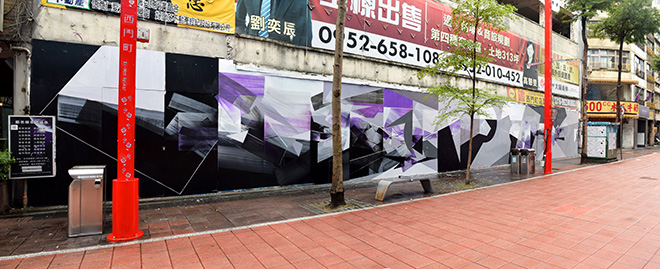 ---
Pener + Bozekone – Ghost Town, Taipei, 2017 (Taiwan)
---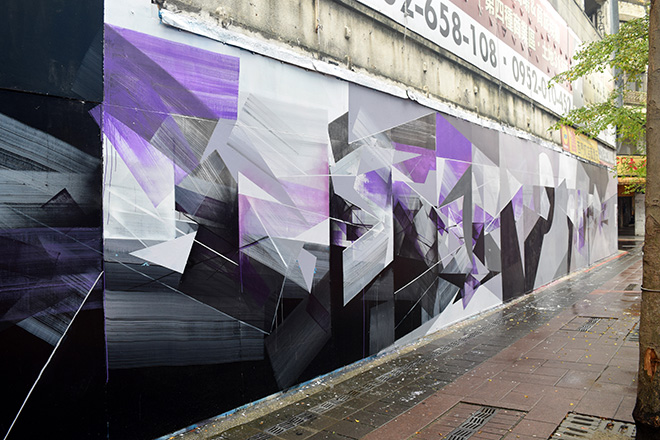 Pener + Bozekone – Ghost Town, Taipei, 2017 (Taiwan)
---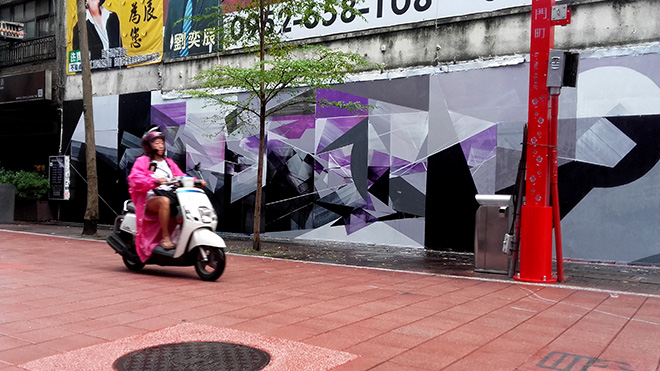 Pener + Bozekone – Ghost Town, Taipei, 2017 (Taiwan)
---
– via: Art Vibes submission – photo courtesy & credits of: ©Pener
---
– website: swiatecki.pl
---