No Comments
JR - GIANTS, peeking at the city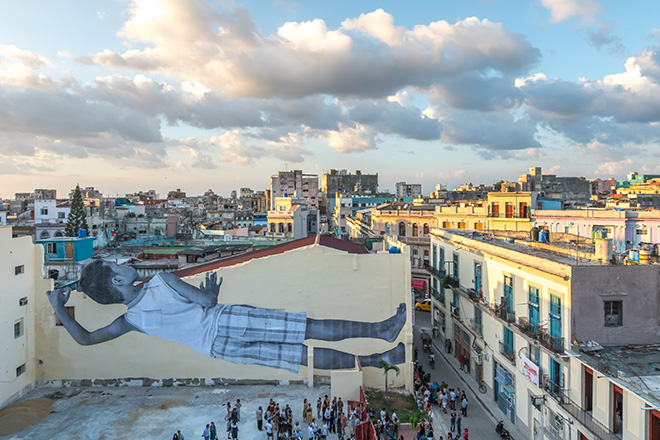 Redazione Art-Vibes | On 23, Ago 2019
Havana (Cuba): rendere visibile l'invisibile. Tra speranza e curiosità, un paste-up per riflettere sul futuro delle nuove generazioni.
di Redazione Art Vibes
---
– Picture: JR – GIANTS peeking at the city, Havana, Cuba, 2019. Ph. Nestor Kim. Courtesy: the artist and GALLERIA CONTINUA, San Gimignano / Beijing / Les Moulins / Habana.
---
La nuova installazione fotografica di JR all'Avana vede come protagonista un ragazzo che vive nella Chinatown della capitale cubana e che suona ogni giorno ai piedi dell'ex cinema Águila de Oro, l'edificio che ospita la Galleria Continua.
Un ragazzo che lancia una sbirciatina oltre il muro, verso una nuova dimensione: un paste-up che rende così visibile l'invisibile, uni sguardo sulle prospettive future delle nuove generazioni.
Sono anni che JR si esibisce liberamente per le strade di tutto il mondo, attirando l'attenzione di tutte quelle persone che non sono i visitatori tipici dei musei. Nel 2008, ha intrapreso un lungo viaggio internazionale con "Women Are Heroes", progetto attraverso il quale è riuscito mettere in evidenza la dignità di molte donne, spesso vittime di violenze.
Nel 2011, ha ricevuto il Premio TED, soprattutto per essere l'ideatore dell' "Inside Out project", progetto artistico partecipativo internazionale che consente a persone di tutto il mondo di sostenere un'idea e condividere la propria esperienza attraverso la fotografia.
A Cuba, ha già preso parte a due progetti: il primo, nel 2012, durante la XI Havana Biennial, quando ha prodotto un'edizione del suo progetto in corso "The wrinkles of the city" in collaborazione con l'artista cubano-americano José Parlá. Secondo, nel 2018, quando ha presentato i suoi film "Visages Villages" (diretto con Agnès Varda) e "ELLIS" al Museo nazionale delle belle arti.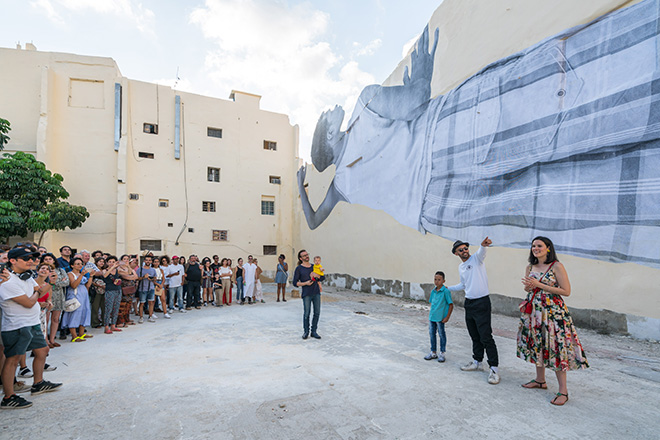 JR – GIANTS peeking at the city, Havana, Cuba, 2019. Ph. Nestor Kim. Courtesy: the artist and GALLERIA CONTINUA, San Gimignano / Beijing / Les Moulins / Habana
---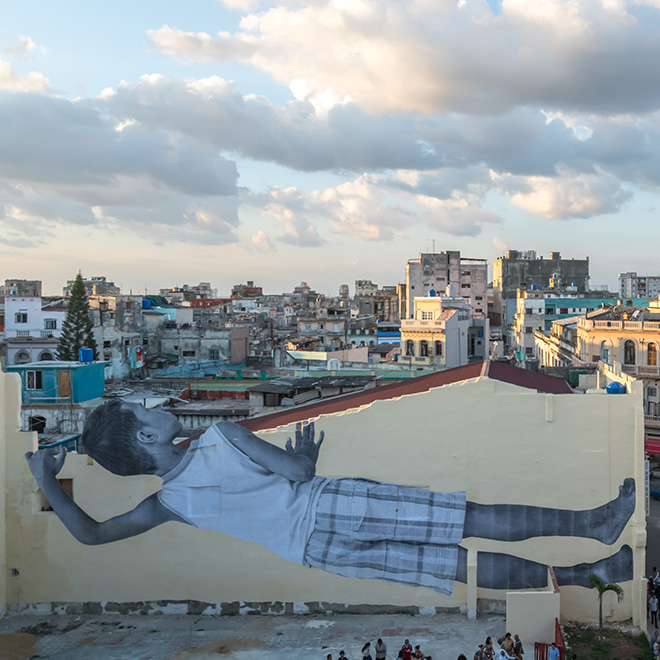 JR – GIANTS peeking at the city, Havana, Cuba, 2019. Ph. Nestor Kim. Courtesy: the artist and GALLERIA CONTINUA, San Gimignano / Beijing / Les Moulins / Habana
---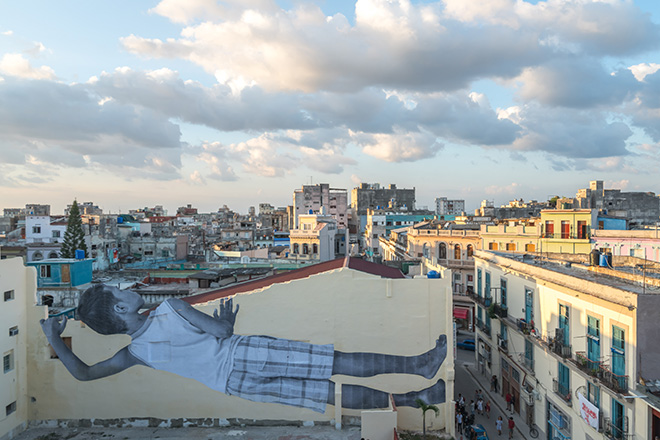 JR – GIANTS peeking at the city, Havana, Cuba, 2019. Ph. Nestor Kim. Courtesy: the artist and GALLERIA CONTINUA, San Gimignano / Beijing / Les Moulins / Habana
---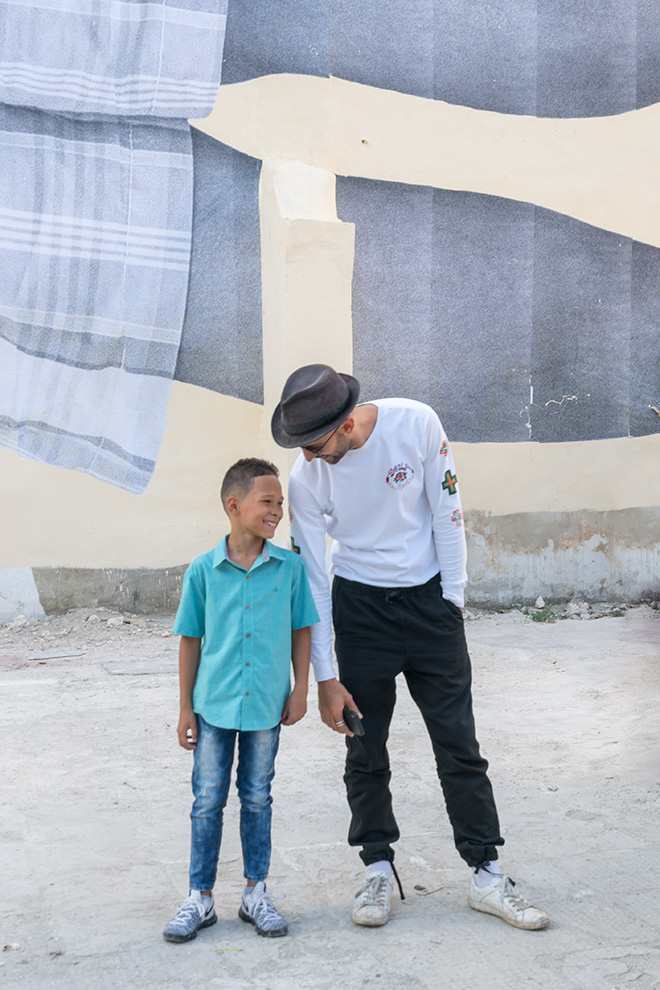 JR – Ph. Nestor Kim
---
– via: galleriacontinua.com, photo credits: ©Nestor Kim
---
– website: galleriacontinua.com
---