No Comments
JR & Darren Aronofsky - The Standing March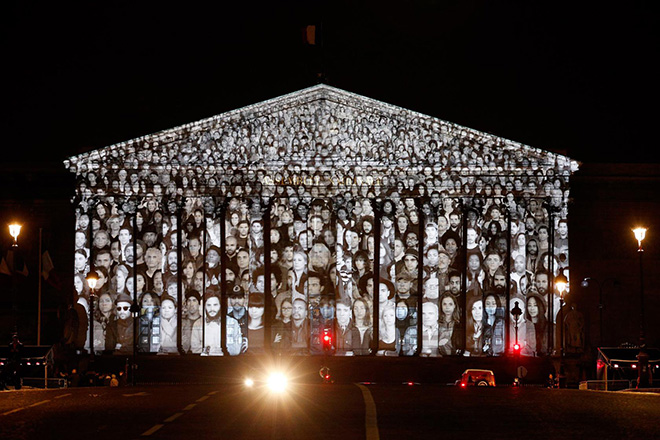 Redazione Art-Vibes | On 03, Dic 2015
Il cambiamento climatico è un problema reale e questa video installazione ricorda ai leader della COP21 che il mondo intero li sta osservando.
di Redazione Art Vibes
---
– Above picture: photo credit: Yoan Valat – EPA, via: time.com
---
L'artista francese JR e il regista americano Darren Aronofsky hanno unito le forze per dare vita ad un'incredibile installazione in occasione della conferenza mondiale sul clima di Parigi.
La video installazione dal titolo "The Standing March" mostra più di 500 persone provenienti da ambienti diversi ma uniti, come a voler ricordare ai leader delle nazioni partecipanti alla COP21 che il mondo li sta guardando e si aspetta non solo delle risposte ma soprattutto delle azioni concrete.

The Standing March – JR and Darren Aronofsky – video courtesy of: SOCIAL ANIMALS
---
Il video è stato proiettato per la prima volta sulla facciata principale dell'Assemblée Nationale, poi è toccato al Louvre. Secondo i due artisti è evidente che il cambiamento climatico è un problema reale, quindi bisogna adoperarsi per prendere le giuste misure, in modo da portare avanti insieme la salvaguardia del pianeta.
L'installazione è itinerante e si sposta di giorno in giorno nel contesto della capitale transalpina, quindi se volete scoprire in anteprima il luogo della proiezione non vi resta che collegarvi al sito ufficiale dell'evento.
---
– via: thestandingmarch.com
– photo courtesy of: thestandingmarch.com – time.com
---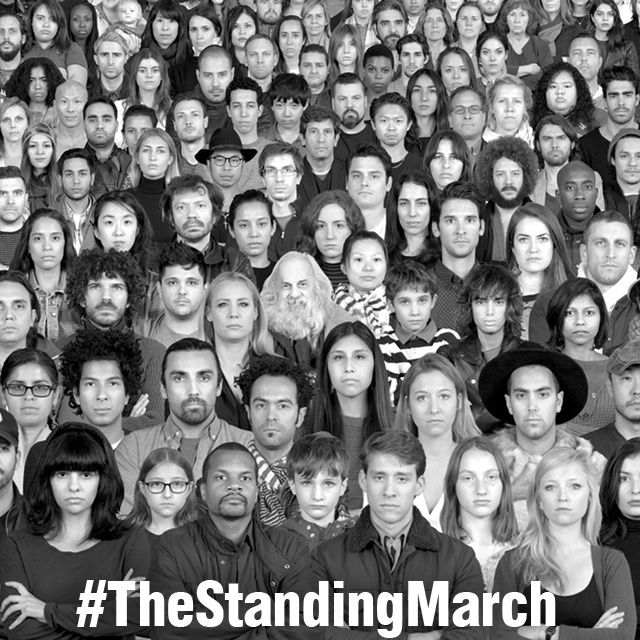 JR & Darren Aronofsky – The Standing March
---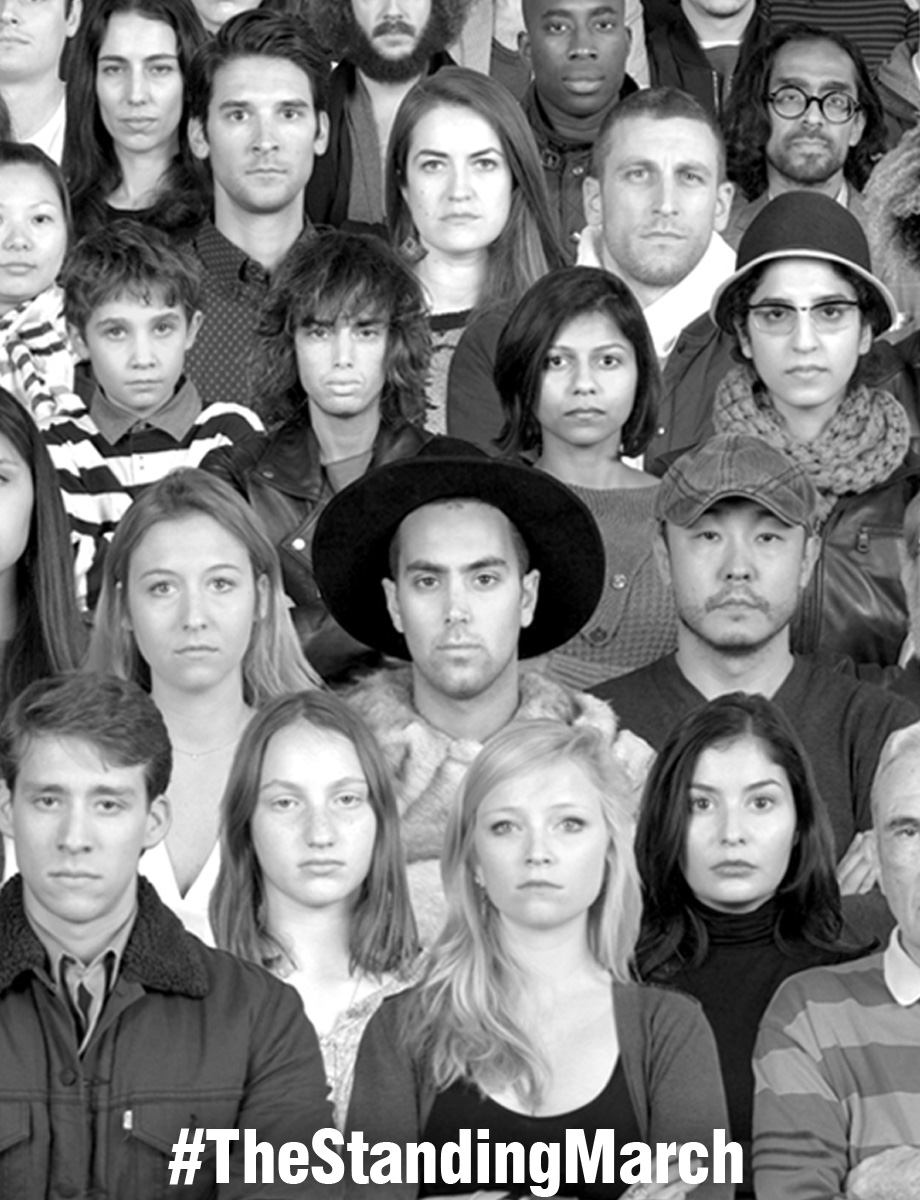 JR & Darren Aronofsky – The Standing March
---
– Further reading:
– JR website: jr-art.net – Darren Aronofsky website: darrenaronofsky.com
---