No Comments
Ella & Pitr - Aerial street art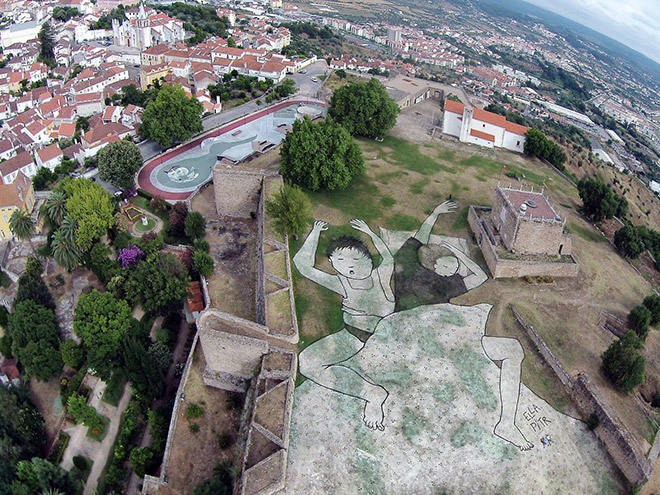 Redazione Art-Vibes | On 05, Set 2014
La street art che si gusta esclusivamente dall'alto: le opere mastodontiche del duo creativo di Saint Etienne.
di Redazione Art Vibes
---
Gli artisti francesi Ella & Pitr (aka Papiers Peintres) si distinguono dai loro colleghi per il modo di ragionare fuori dagli schemi.
Amano ravvivare i terreni o i tetti degli edifici attraverso imponenti disegni creativi. Hanno realizzato interventi artistici non solo in Europa, ma anche in Canada e in Cile ritraendo giganteschi personaggi sulle sommità degli edifici.
Short documentary about the street artists, ELLA & PITR, from France, and their work at 180 Creative Camp. – Video courtesy of: Canal180
---
In Portogallo, il duo è stato invitato a dipingere nella città di Abrantes in occasione dell'evento 180 Creative Camp. Intitolata "Quando i bambini dormono", (immagine in alto) è stato dipinta direttamente sul prato.
Nella galleria sottostante vi mostriamo alcune opere realizzate da questi maestri del disegno su larga scala.
---
– Photo credits: courtesy of Ella et Pitr, les Papiers Peintres
– via: ufunk.net
Ella & Pitr – Aerial street art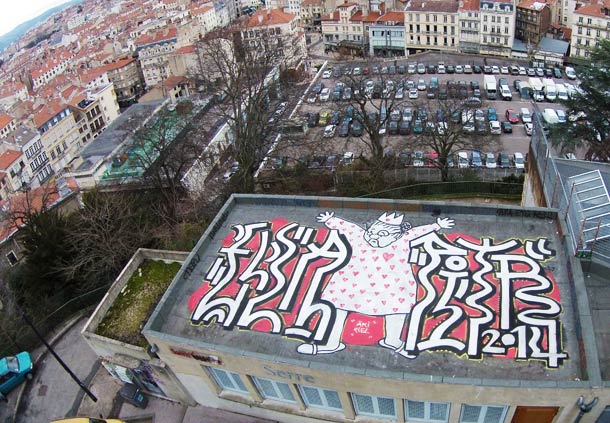 Saint Etienne, 2014, Papiers Peintres – Aerial street art
---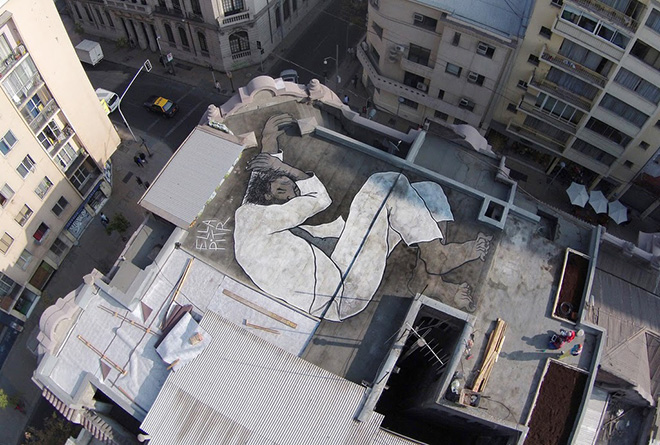 Santiago del Cile, 2014, Papiers Peintres – Aerial street art
---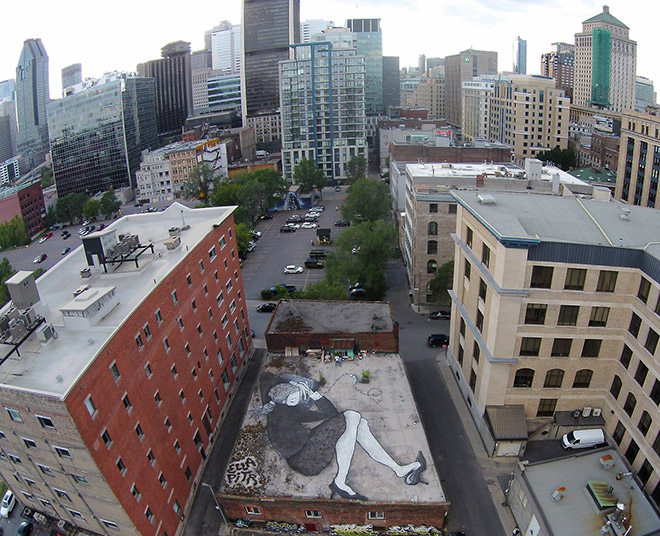 Montreal 2014, "Sleeping tailleur", Papiers Peintres – Aerial street art
---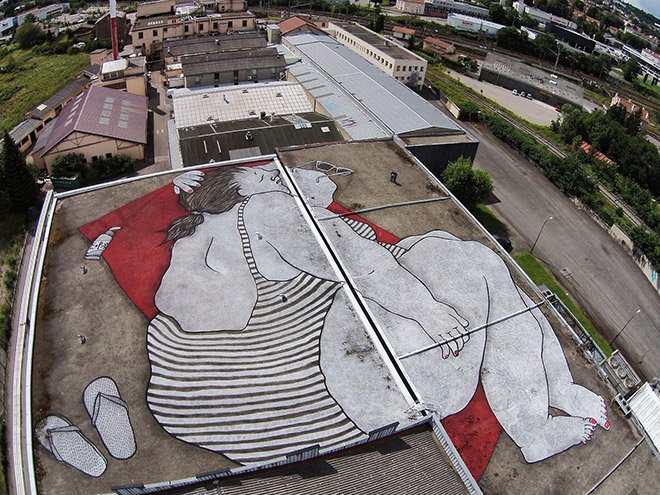 Saint Etienne 2014, Papiers Peintres – Aerial street art
---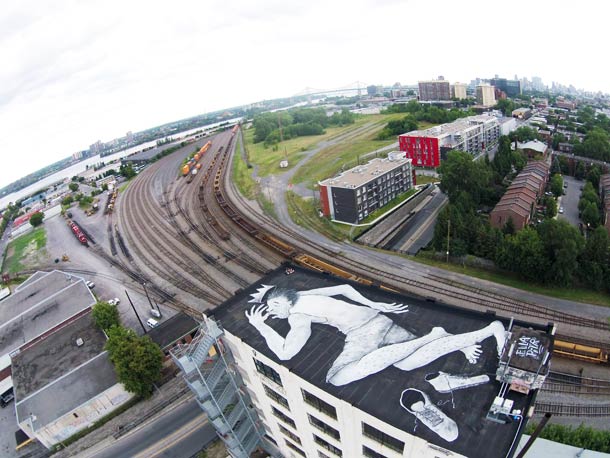 Montreal 2014, Papiers Peintres – Aerial street art
---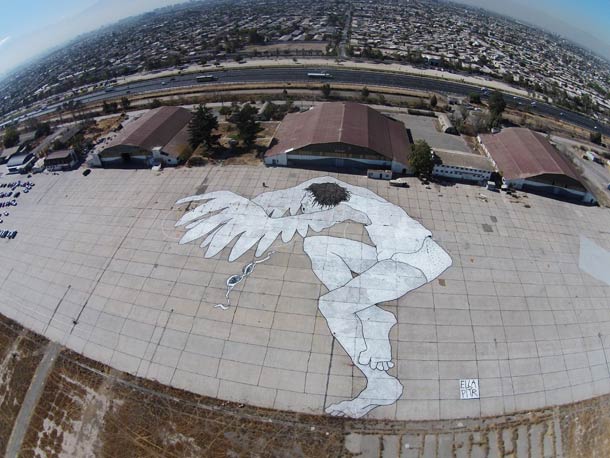 Santiago (Cerillos), 2014, Papiers Peintres – Aerial street art
---
Further reading:
– website: ellapitr.com – Tumblr: ellapitr.tumblr.com
---