No Comments
Creative Photo Awards 2020 - The Winners
Redazione Art-Vibes | On 16, Giu 2020
Il fotografo indonesiano Hardijanto Budiman si aggiudica il prestigioso contest fotografico Creative Photo Awards 2020.
di Redazione Art Vibes
---
Picture: Hardijanto Budiman – Ping Pong Training, Creative Photo Awards Photographer of the Year, 2020.
---
Il concorso fotografico Creative Photo Awards 2020 ha annunciato le migliori fotografie creative di questa nuova edizione. Sedici categorie e più di 24.000 proposte pervenute da ogni parte del mondo: talentuosi fotografi professionisti ed appassionati dell'obiettivo si sono sbizzarriti nel realizzare scatti unici, dimostrando estro, visione e creatività. A giudicare gli operati è stato interpellato un gruppo di professionisti riconosciuti a livello internazionale nel campo della fotografia e tutte le immagini sono state presentate in forma anonima.
Il riconoscimento più prestigioso, il Creative Photo Awards "Photographer of the Year" 2020, è stato assegnato a Hardijanto Budiman, fotografo indonesiano, abile nel catturare le quotidiane attività sportive di un gruppo di giocatori di ping pong in un club.
Ricordiamo che le immagini vincitrici saranno esposte al pubblico nel corso della mostra "I Wonder If You Can" che si terrà a Siena a Novembre durante il Festival fotografico "Siena Awards".
THE WINNERS – Creative Photo Awards 2020

Conceptual: Ralph Gräf, GERMANY
Abstract: Stephen Hayes, IRELAND
Nature & Landscape: Robert Lie, INDONESIA
Nudes: Paul Veron (Amazilia Photography), GUERNSEY
Wedding: Gianfranco Bernardo, ITALY
Architecture: Mohammed Shajahan, BANGLADESH
Animals/Pets: Pedro Jarque Krebs, PERU'
Portraiture: Carloman Macidiano Céspedes Riojas, ARGENTINA


Still life: Boyz Bieber, USA
Experimental: Gloria Marco Munuera, ITALY
Open theme: Mikhail Potapov, RUSSIA
Beauty: Fang Liu, CHINA
Fashion: Peyman Naderi, IRAN
Product: Andre Boto, PORTUGAL
Food&Beverage: Elena Otvodenko, RUSSIA
Series: Cara Louwman, HOLLAND

Ralph Gräf – The Observing Collective, Primo Classificato, Conceptual category, Creative Photo Awards 2020. Immagine tratta dalla serie "The Traveller" sull'archetipo e la figura nostalgica di un viaggiatore nel tempo, che si ritrova in varie situazioni, a volte strane, in luoghi speciali.

---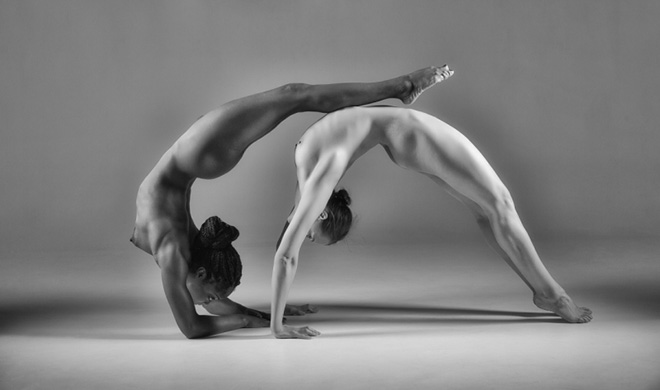 Amazilia Photography – Body Ballet, Primo Classificato, Nudes category, Creative Photo Awards 2020. Immagine tratta da una serie prodotta durante una sessione speciale in collaborazione con il talentoso duo di nudo artistico di Anna Rose e Ayla Rose. Incredibilmente Anna e Ayla non avevano lavorato insieme prima di questo servizio, ma sono riuscite a produrre uno dei set coreografici improvvisati più impressionanti che abbia mai avuto il piacere di girare.
---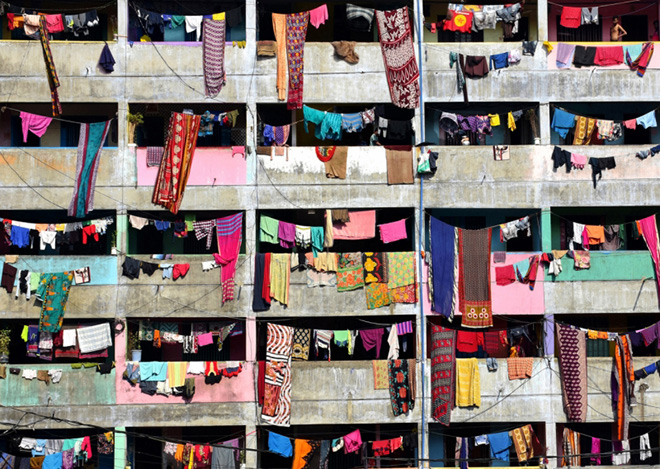 Mohammed Shajahan – Qurantain Life, Primo Classificato, Architecture category, Creative Photo Awards 2020. Le abitazioni di lavoratori a giornata durante la quarantena. Nessuno può lasciare le proprie case poiché l'intero paese è bloccato per prevenire l'infezione da coronavirus. Tutti sono costretti a casa.
---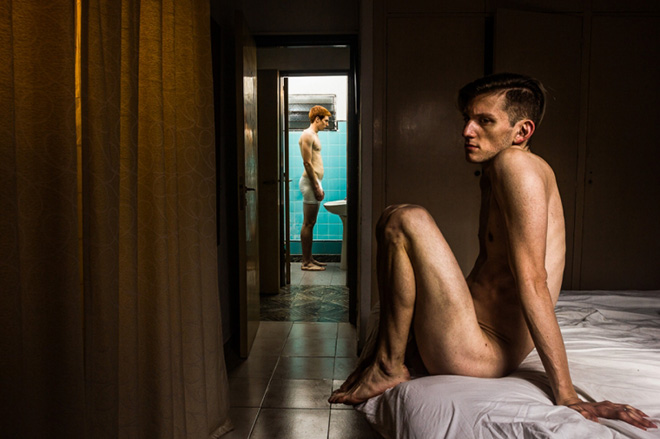 Carloman Macidiano Céspedes Riojas – The Same Sky, Primo Classificato, Portraiture category, Creative Photo Awards 2020. "Questo addio non nasconde un arrivederci a dopo Questo non nasconde mai una speranza Queste ceneri non giocano con il fuoco Questo cieco non guarda indietro Non ti lascerò perforare da questo rumore così senza padre Un cuore guasto di battere Questo pesce non muore attraverso la tua bocca Questo pazzo va con un altro pazzo Questi occhi non piangono più per te "Joaquin Sabina
---
Mikhail Potapov – ArtWork, Primo Classificato, Open Theme category, Creative Photo Awards 2020. Questa foto è stata scattata durante un esperimento nell'estate del 2019. Quel giorno ho avuto la fortuna di trovare una capra, mentre la mia modella Yana era con me e c'era uno splendido tramonto.
---
– via: Art Vibes submission – images via: Creative Photo Awards
---
website: creative.sienawards.com
---