No Comments
Warka Water - Architecture and Vision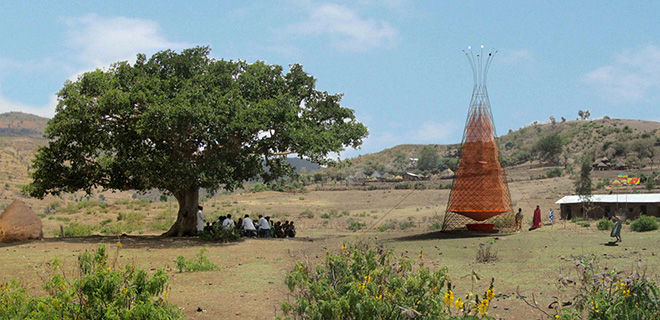 Redazione Art-Vibes | On 16, Set 2014
Un progetto tutto italiano, una soluzione ambientalmente e socialmente sostenibile per depurare l'acqua.
di Redazione Art Vibes
---
Gli architetti italiani Arturo Vittori e Andreas Vogler dello studio Architecture and Vision, hanno realizzato, grazie anche al sostegno del Centro Italiano di Cultura di Addis Abeba e la EiABC (Ethiopian Institute of Architecture, Building Construction and City Development) il progetto "Warka Water".
Il progetto consiste in una torre di raccolta dell'acqua realizzata a mano e con materiali naturali, rivolto alle popolazioni dei paesi in via di sviluppo, dove l'accesso all'acqua potabile rappresenta un problema di difficile risoluzione.
Gli abitanti dei villaggi in Africa sono costretti a percorrere lunghe miglia tutti i giorni in direzione di pozze poco profonde dove spesso l'acqua risulta essere contaminata.
Warka Water è progettato per raccogliere rugiada, nebbia e pioggia, fornendo quantitativi variabili di acqua potabile per tutto l'anno.
E' composto da una struttura verticale con uno speciale tessuto appeso all'interno che raccoglie l'acqua potabile dall'aria. Costruito con materiali locali e di facile manutenzione, è anche particolarmente economico.
Un progetto davvero molto interessante che riesce a fondere in modo perfetto l'aspetto sociale, ecologico ed estetico. Ci auguriamo che a partire dal 2015 possa essere impiegato nelle zone più sensibili al problema della raccolta dell'acqua.
---
– Photos courtesy of architectureandvision.com
– via: domusweb.it
Warka Water – Architecture and Vision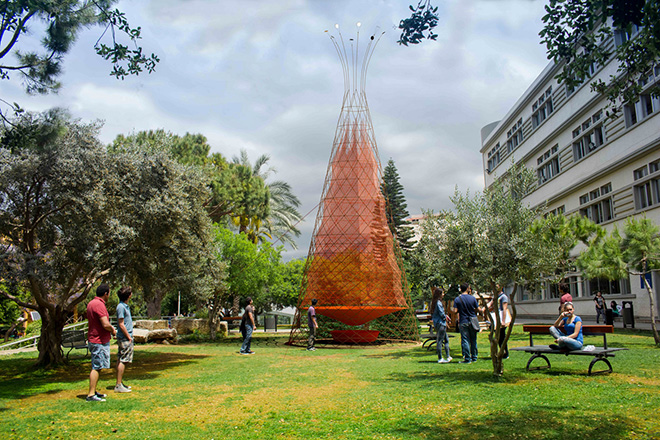 Warka Water – Architecture and Vision
---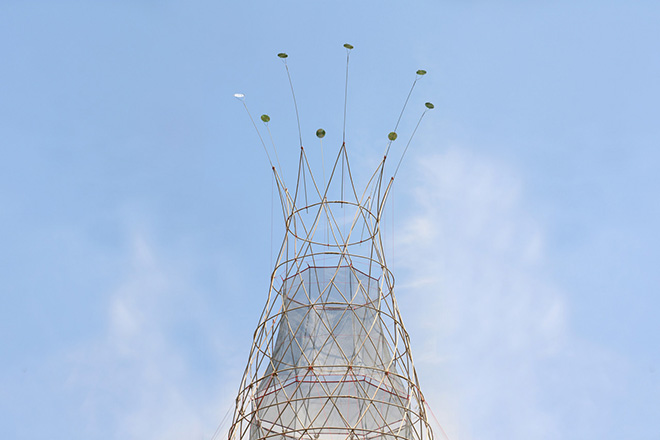 Warka Water – Architecture and Vision
---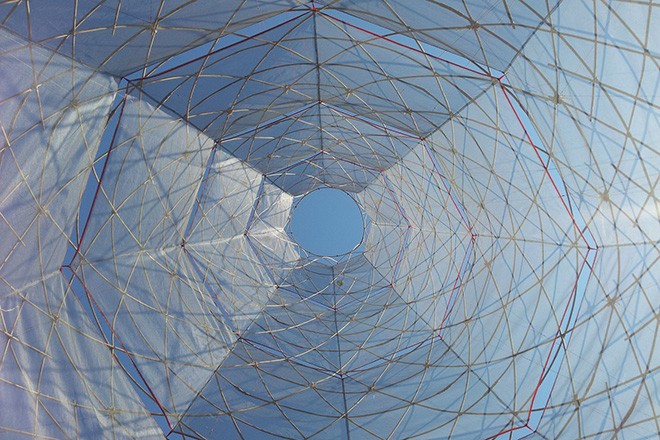 Warka Water – Architecture and Vision
---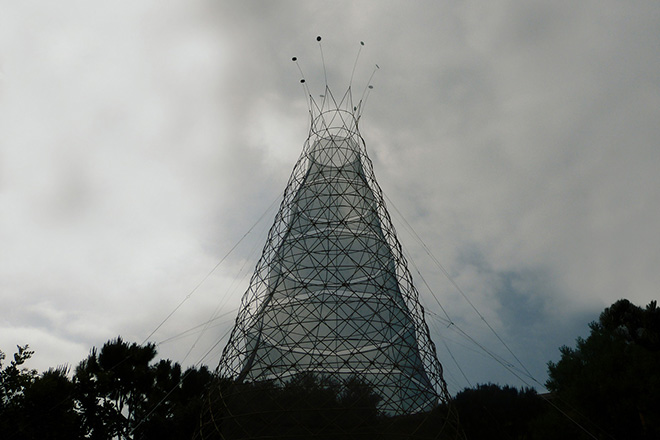 Warka Water – Architecture and Vision
Warka Water – Architecture and Vision
Further reading:
– Architecture and Vision website: architectureandvision.com
---