No Comments
Urban farmers rooftop - Design strategico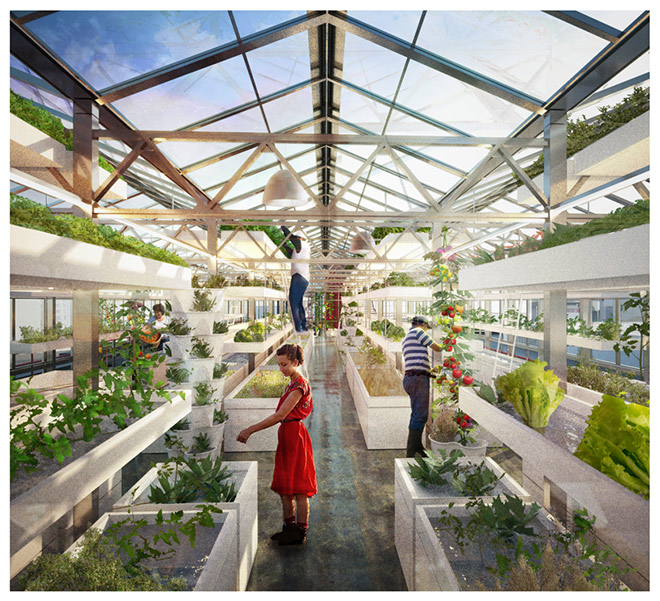 Redazione Art-Vibes | On 26, Giu 2014
Superare la dicotomia tra città e campagna attraverso uno strategico piano di agricoltura urbana.
di Redazione Art Vibes
---
L'ultima trovata creativa del team di "Conceptual Devices", capitanato da Antonio Scarponi, è quella di sfruttare i tetti delle industrie per installare fattorie e rifornire di cibo i contesti urbani.
All'interno delle aree industriali difficilmente si prevede un limite all'altezza degli edifici, dunque le attività agricole possono rappresentare una concreta opportunità per capitalizzare gli spazi industriali non utilizzati.
Infatti, il progetto "Urban farmers rooftop", si propone proprio di riqualificare dli spazi non utilizzati delle industrie.
L'intero lavoro ruota attorno all'impiego di un semplice sistema acquaponico che permette di mantenere un equilibrio nella urban farm, infatti l'allevamento dei pesci nutre la vegetazione, e a loro volta le piante mantengono pulite le vasche. Un perfetto equilibrio tra animali e vegetali.
Un progetto degno di nota che porta le urban farm direttamente nel cuore delle aree industriali, che unisce la città e la campagna, migliora in maniera sostanziale il nostro vivere quotidiano.
Un bravo a Scarponi e al suo team che non smettono di sorprenderci positivamente.
---
– Client: Urban Farmers AG Basel. Total Area: 400 mq.
– Design to Construction Time: 2010 – 2012.
– Design Team: Antonio Scarponi, Architect and principal of Conceptual Devices. Stefano Massa, Senior Architect at Conceptual Devices.
– Photo Credits: © Monica Tarocco, 2013.
-via: Conceptual devices
STRATEGIC DESIGN FOR ROOFTOP URBAN AGRICULTURE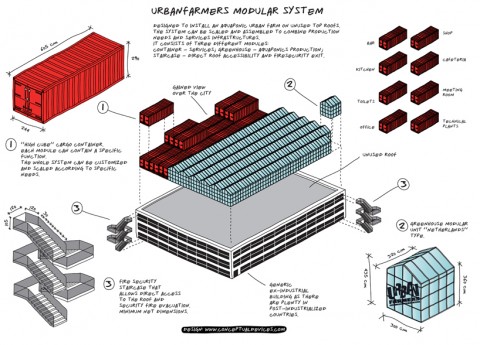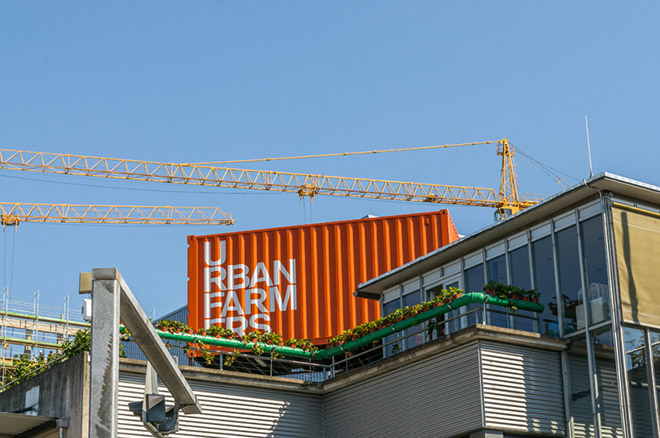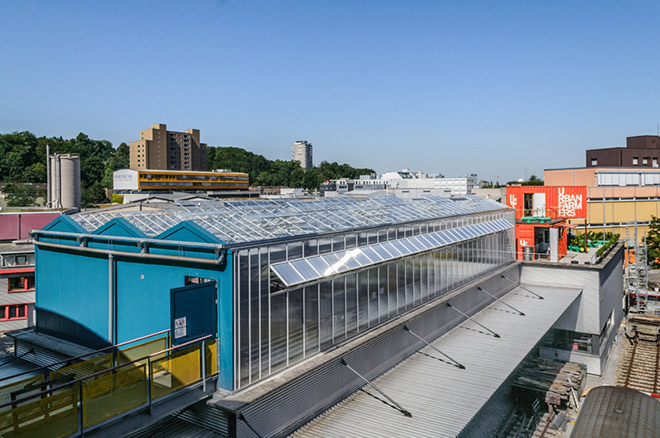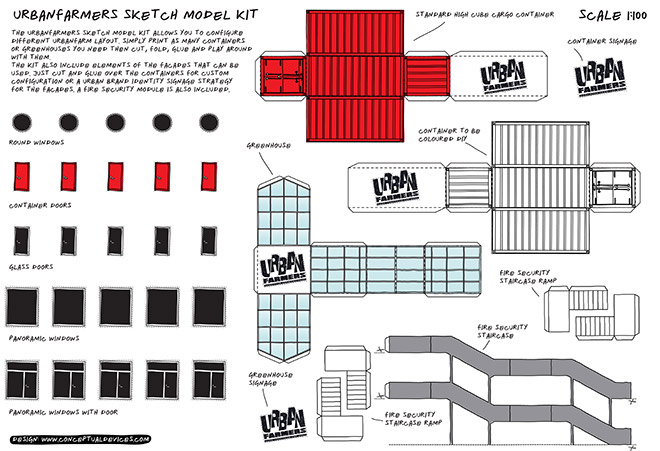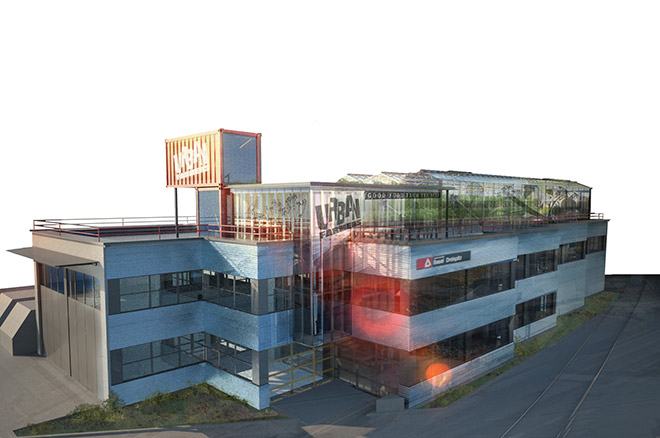 STRATEGIC DESIGN FOR ROOFTOP URBAN AGRICULTURE
Further reading:
– Conceptual devices website: conceptualdevices.com
– Urban farmers website: urbanfarmers.com
---