No Comments
Tata&friends - Icone Rock Band Illustrate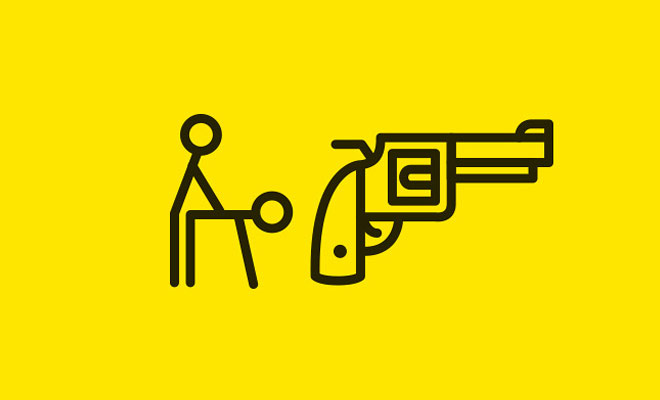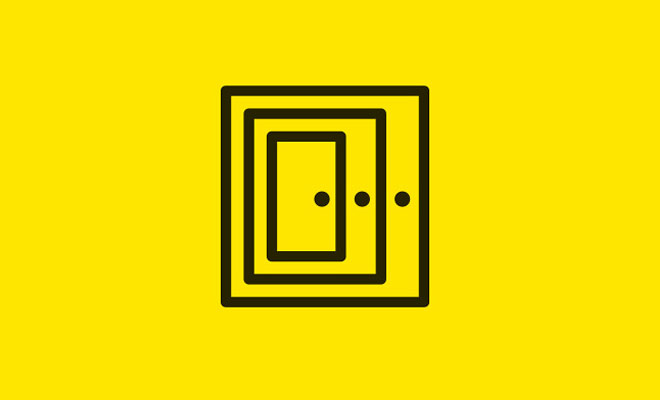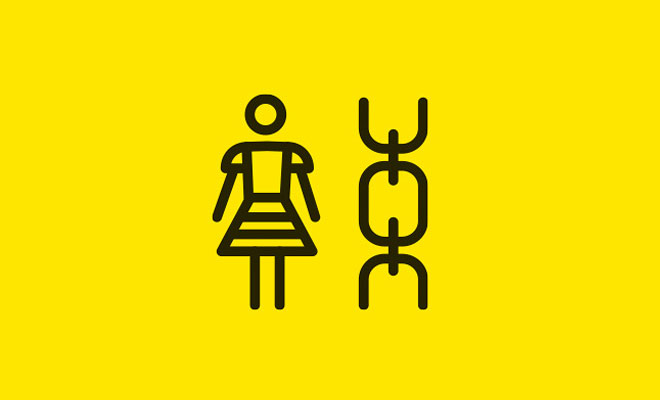 Redazione Art-Vibes | On 19, Apr 2014
Associare il design all'intuizione: le più grandi rock band trasformate in icone visuali.
di Redazione Art Vibes
Il duo spagnolo di graphic designer dello studio Tata&friends ha illustrato "Rock band icons", una serie di poster dal solare sfondo giallo che descrive i nomi di band rinomate attraverso rappresentazioni pittografiche.
Divertitevi anche voi a scoprire i molti nomi delle band che hanno segnato la storia della musica, un allegro esperimento visivo che rappresenta anche un riuscitissimo lavoro di graphic design.
Due frecce avvolgono una roccia….ma certo si tratta dei 'Rolling Stones'e che ne dite della perla accanto al barattolo di marmellata?
Insomma ce n'è per tutti i gusti.
Date un'occhiata qui sotto alla raccolta di manifesti per mettere alla prova la vostra intuizione visiva e buon divertimento!
IMAGES CREDITS © TATA&FRIENDS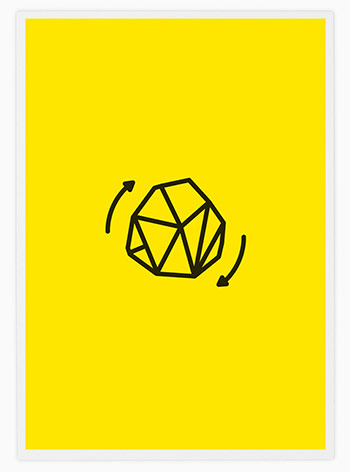 The Rolling Stones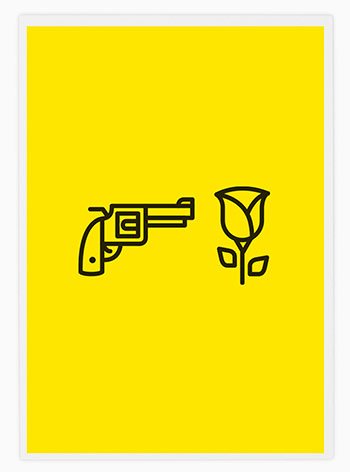 Guns & Roses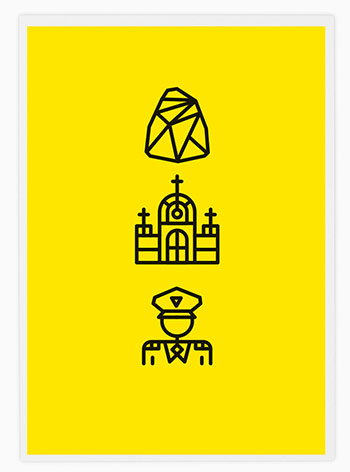 Stone temple pilots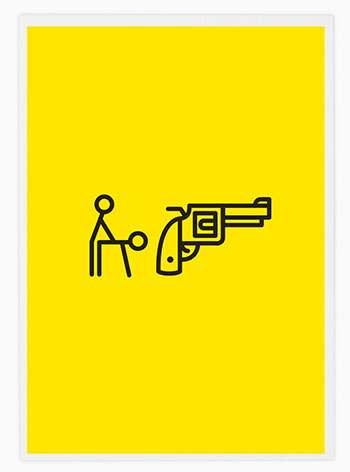 Sex pistols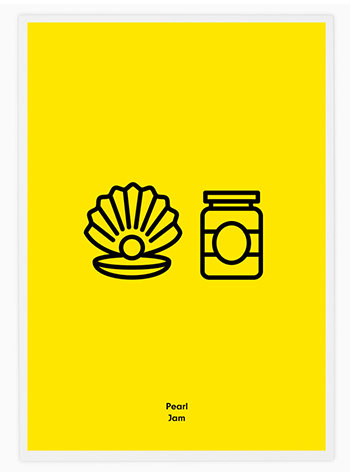 Pearl Jam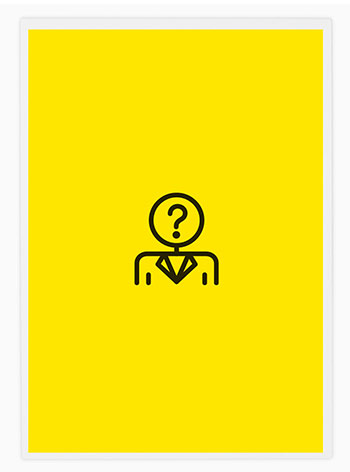 THe Who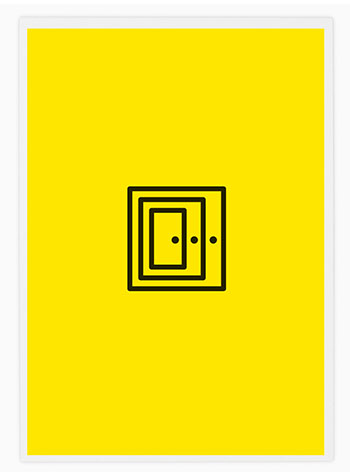 The Doors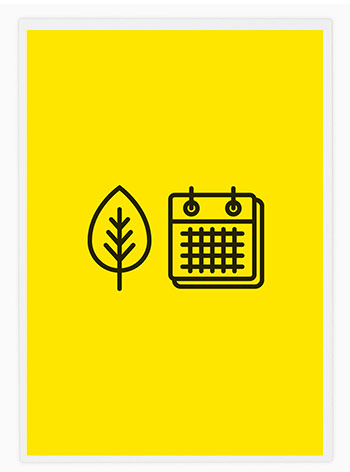 Green Day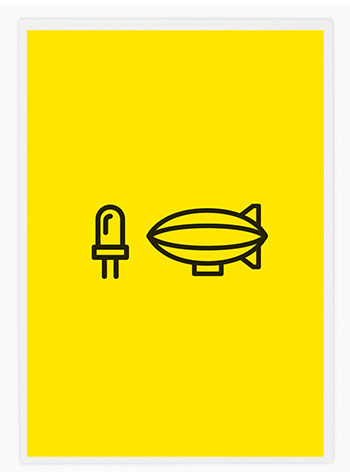 Led Zeppelin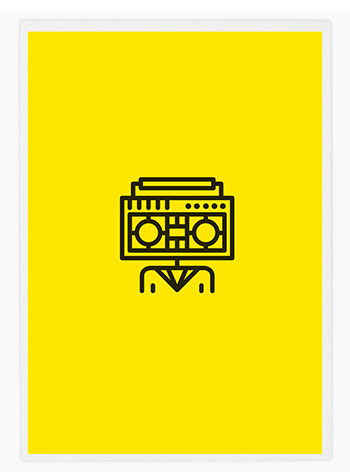 Radiohead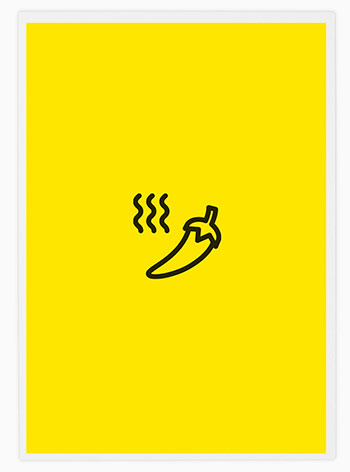 Red Hot Chili Pepper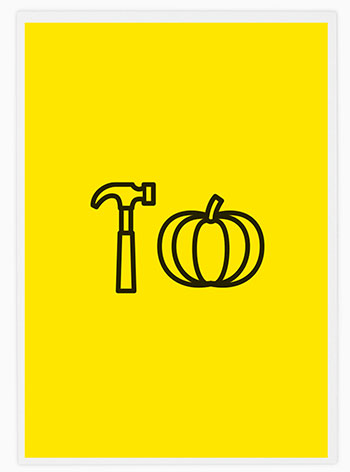 Smashing Pumpkins
IMAGES CREDITS © TATA&FRIENDS
– All images via: designboom
---
– Tata&friend website: tatafriends.com
– Tata&friend behance: behance.net/tatafriends
---
Design
gennaio 19, 2021 | Redazione Art-Vibes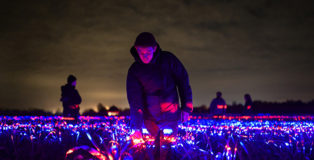 Approcci innovativi all'agricoltura: la bellezza della luce e della sostenibilità, i benefici del light design sulle colture.
di Redazione Art Vibes
Picture: Daan Roosegaarde – GROW by Roosegaarde highlights the beauty of agriculture
Come può il light design aiutare le … Read More
Inspiration
marzo 26, 2021 | Redazione Art-Vibes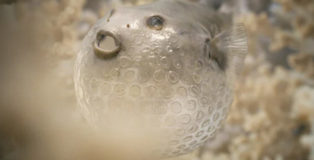 Un cortometraggio animato che racconta un ecosistema dove preoccupazioni e paure si dissolvono nei misteriosi abissi blu di acque inquinate.
di Redazione Art Vibes
Picture: Pascal Schelbli – "The beauty": la plastica si integra con la vita marina.
Il regista … Read More