No Comments
Ring - One gesture is all you need
Redazione Art-Vibes | On 11, Nov 2014
Interagire con dispositivi smart tramite un anello e gesti personalizzati.
di Redazione Art Vibes
---
Ring, sviluppato da Logbar, non è semplicemente un anello da indossare per fini estetici, ma permette di interagire direttamente con dispositivi smart dotati di connettività Bluetooth, traducendo semplici gesti in comandi effettivi.
Sarà sufficiente disegnare nell'aria una nota musicale e immediatamente il nostro stereo si accenderà, oppure scrivere messaggi di testo ed inviarli con un semplice movimento del dito, o ancora delineare in aria la sagoma di una lampadina per attivare la luce nel nostro appartamento.
Forse la funzione più interessante e innovativa, disponibile al momento solo per iPhone, è quella che permette di effettuare pagamenti attraverso iBeacon (sistema per pagamenti Apple). Il GPS integrato all'interno dell'anello localizzerà l'esercizio commerciale all'interno del quale ci troviamo, tramite iBeacon riceveremo il dettaglio della spesa, e sarà possibile confermare la transazione con un semplice gesto.
Ring – Shortcut Everything (2014) – videocourtesy of: Logbar
---
Il dispositivo è dotato di tecnologia Bluetooth 4.0, una batteria integrata in grado di sopportare fino a 1000 gesti, un motorino per la vibrazione, e tre LED in grado di mostrare notifiche in arrivo sul nostro smartphone.
E' perfettamente compatibile con smartphone, tablet e TV, insomma come recita il claim del prodotto: un gesto è tutto quello di cui hai bisogno per soddisfare le tue esigenze.
Ring, è un progetto che è stato finanziato con successo su Kickstarter e solo dal 9 Ottobre 2014 è stato immesso sul mercato e dunque disponibile per l'acquisto sul sito della casa produttrice al prezzo di $269.99.
Ring – One Gesture is All You Need – videocourtesy of: Logbar
---
– images credit: © Ring
– images via: designboom
Ring – One gesture is all you need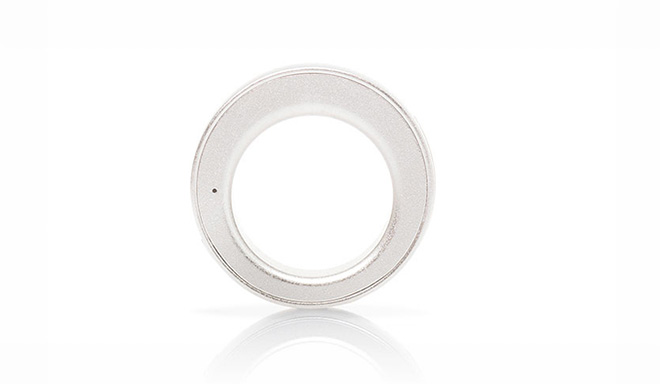 The side view of the ring – A ring that expresses yourself being part of your fashion. Combining functionality and beauty.
---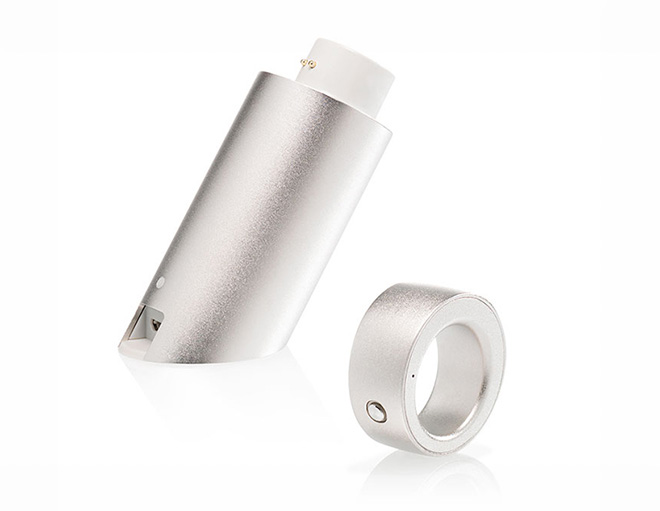 The device can charge in three hours and can be used for up to three continuous days
---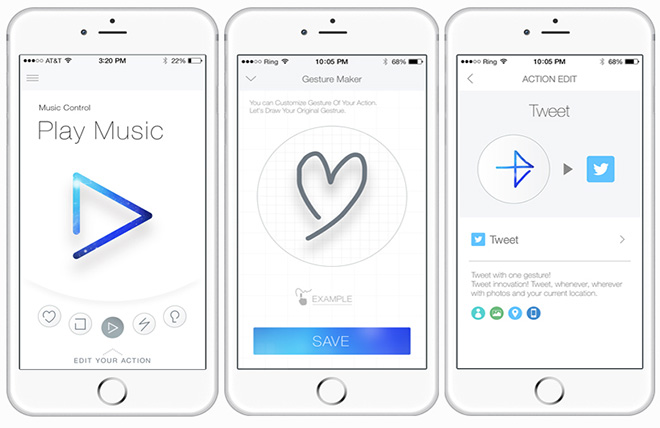 The device can charge in three hours and can be used for up to three continuous days
Ring – One gesture is all you need
Further reading
– Ring website: logbar.jp/ring

---