No Comments
Kristen Camara - Analog Memory Desk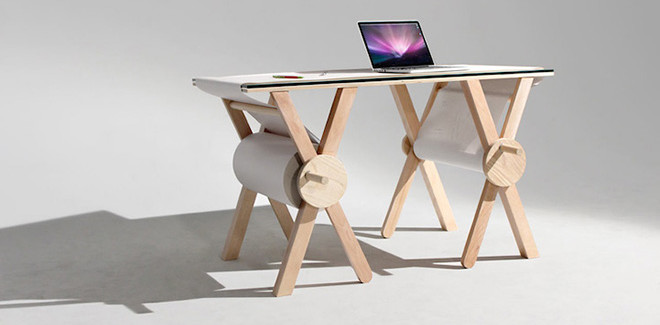 Redazione Art-Vibes | On 16, Mar 2015
Raccogliere e conservare le idee creative in un unico luogo: la scrivania dalla memoria analogica incorporata.
di Redazione Art Vibes
---
Siamo sicuri che chi ha uno spirito creativo apprezzerà questo oggetto di design unico e funzionale.
L' Analog Memory Desk è uno strumento che permette di registrare tutte le idee che vi passano per la testa, una creazione di Kristen Camara, studentessa presso la Minneapolis College of Art and Design.
Con l'Analog Memory Desk è possibile scrivere appunti, idee e soprattutto disegnare progetti, subito sulla carta e direttamente sulla scrivania, un unico luogo dove raggruppare tutto ciò che può essere utile a facilitare il flusso creativo di lavoro.
La scrivania dispone di 1.100 metri di carta che scorre velocemente grazie a dei supporti in legno e a un meccanismo per lo scorrimento.
Una volta che si riempie parte della superficie con le idee, è sufficiente girare la maniglia per ottenere un nuovo foglio bianco pronto per essere scarabocchiato.
Realizzata in legno di acero, è altresì dotata di un pannello di vetro sulla superficie. Attualmente non è disponibile per l'acquisto, anche se la designer ha condiviso in rete i progetti dettagliati sfruttando una licenza Creative Commons, agevolando l'intraprendenza di chi volesse cimentarsi nell'impresa di realizzare un esemplare simile.
---
– via: design-milk.com
– photo credits: © Kristen Camara
Kristen Camara – Analog Memory Desk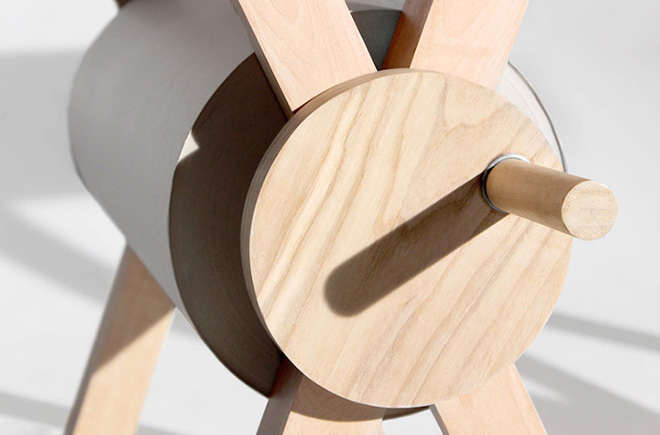 Kristen Camara – Analog Memory Desk
---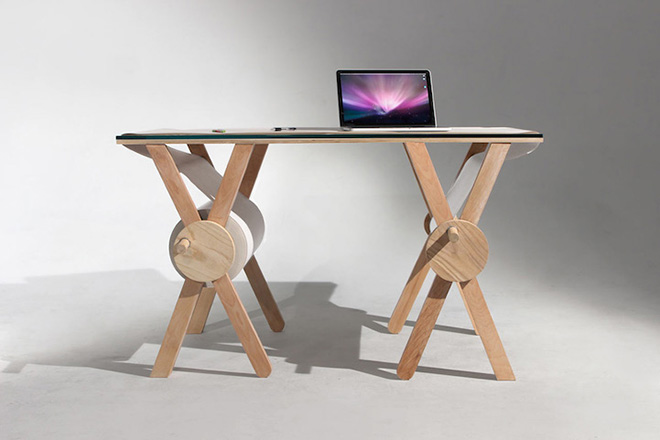 Kristen Camara – Analog Memory Desk
---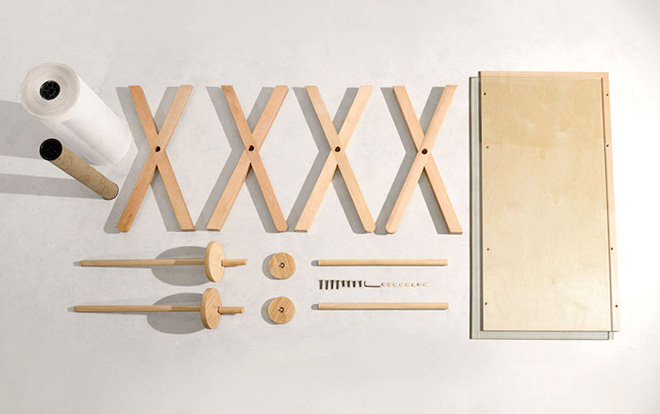 Kristen Camara – Analog Memory Desk
---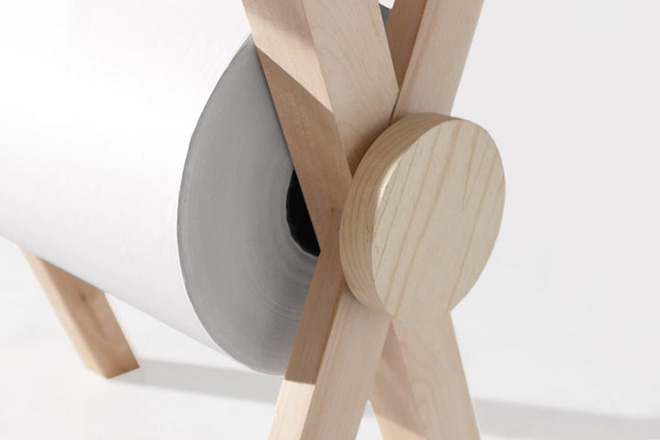 Kristen Camara – Analog Memory Desk
---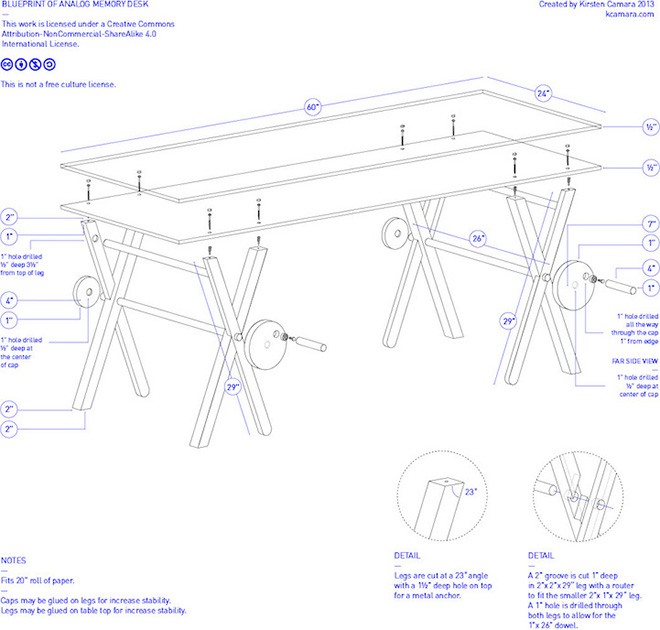 Kristen Camara – Analog Memory Desk
Kristen Camara – Analog Memory Desk
Further reading:
– Kristen Camara website: kcamara.com
---