No Comments
Boncho - The Bike Poncho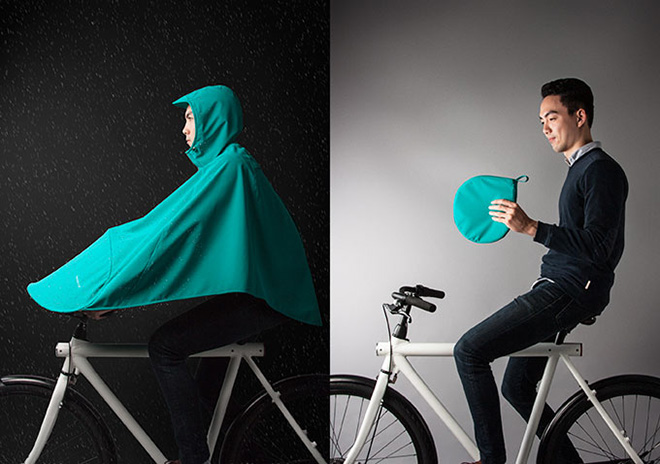 Redazione Art-Vibes | On 18, Gen 2016
Lo strumento ideale per i bikers che non si scoraggiano difronte alla pioggia battente.
di Redazione Art Vibes
---
Montare in sella durante i giorni più piovosi rappresenta un'impresa ardua anche per i ciclisti più temerari. L'unica soluzione per contrastare la pioggia battente consiste nell'indossare quelle ingombranti mantelline, che il più delle volte quando il vento è particolarmente violento servono davvero a poco.
Conoscendo bene la problematica la società olandese Vanmoof ha ideato il Boncho, una speciale copertura antipioggia per ciclisti, ripiegabile su se stessa in una comoda sacca per consentirne il trasporto.

BONCHO, the bike poncho – video courtesy of: Kickstarter
---
Realizzata con un materiale ultraleggero e idrorepellente, garantisce l'impermebilità al 100%.
A differenza dei sistemi fino ad ora sperimentati Boncho crea un'area protetta e rigida favorendo la copertura delle mani e scongiurando l'inumidimento progressivo delle gambe impegnate nell'azione di pedalare.
Al momento l'azienda ha avviato sulla piattaforma Kickstarter una campagna alla ricerca di finanziamenti per la produzione, prevedendo il lancio sul mercato a partire da marzo 2016.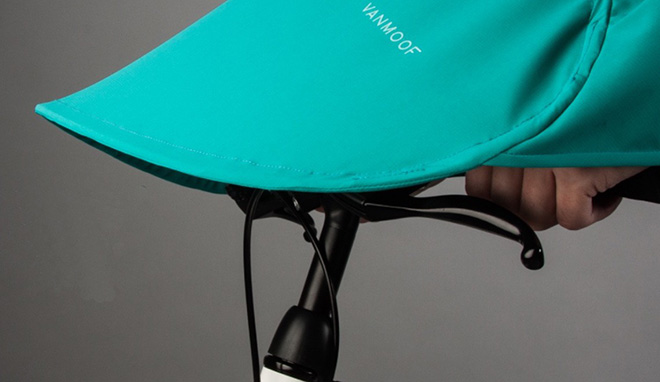 Boncho – The Bike poncho
---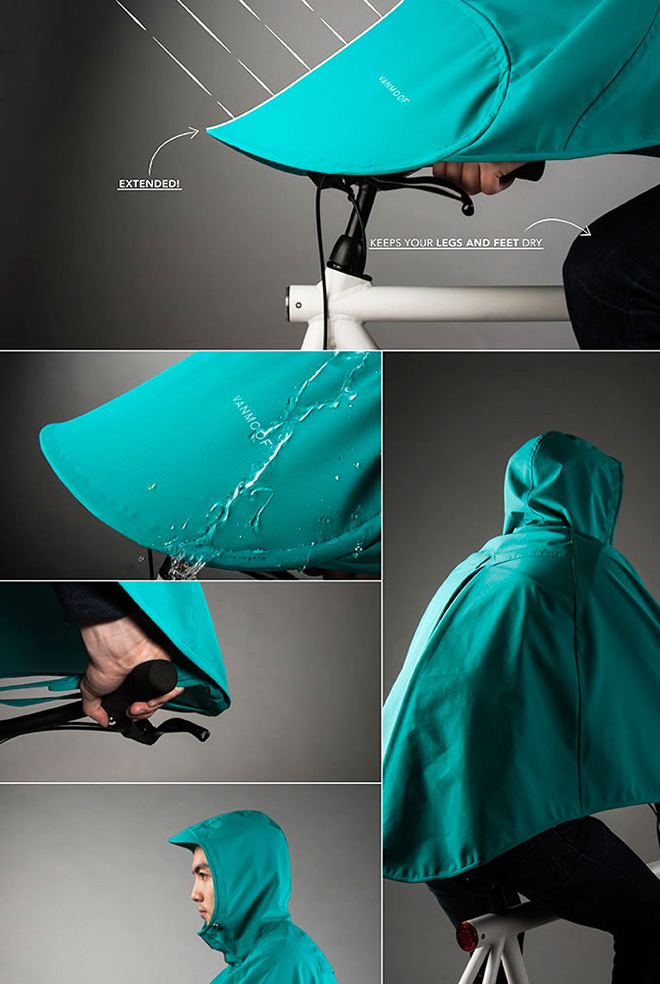 Boncho – The Bike poncho
---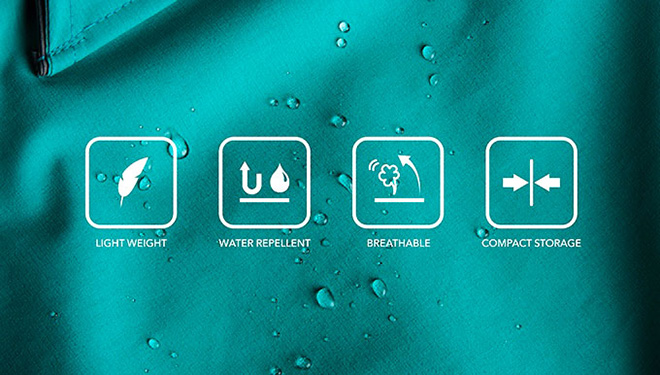 Light weight, Water repellent, breathable, compact storage.
---
– via: kickstarter.com
– photo courtesy of: Vanmoof
---
Further reading:
– Vanmoof website: vanmoof.com
---