No Comments
Tower Poppies - Blood Swept Lands and Seas of Red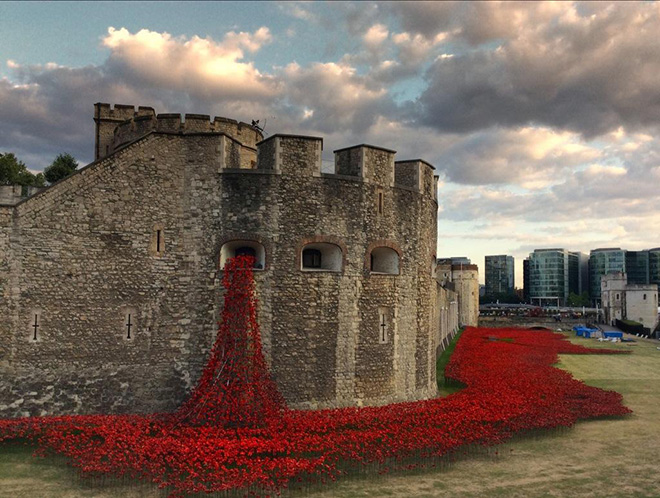 Redazione Art-Vibes | On 01, Ago 2014
Un mare di papaveri rossi nel fossato della Torre di Londra.
di Redazione Art Vibes
---
Il ceramista Paul Cummins e lo scenografo Tom Piper hanno concepito un'installazione molto particolare, un mare di papaveri rossi di ceramica hanno invaso il famoso fossato, ormai privo d'acqua, della Torre di Londra.
L'obiettivo degli artisti è di commemorare il centenario del coinvolgimento della Gran Bretagna nella prima guerra mondiale, il mare rosso di papaveri simboleggia il sangue versato durante il conflitto mondiale.
L'installazione intitolata "Blood Swept Lands and Seas of Red" sarà composta da 888.246 fiori realizzati in ceramica che rappresentano ogni singolo cittadino caduto sventuratamente in battaglia.
Il processo di realizzazione dell'opera è molto lungo, diverse settimane fa si è incominciato a piantare i primi fiori e si andrà avanti per tutta l'estate fino all'11 Novembre, quando sarà piantato l'ultimo esemplare.
Per saperne di più potete collegarvi sul Historic Royal Palaces, e vedere i progressi del tappeto rosso seguendo l'hashtag #TowerPoppies sui principali social network.
---
– Images credits: ©Massimo Usai – ©Historic Royal Places
– via: Colossal
TOWER POPPIES – BLOOD SWEPT LANDS AND SEAS OF RED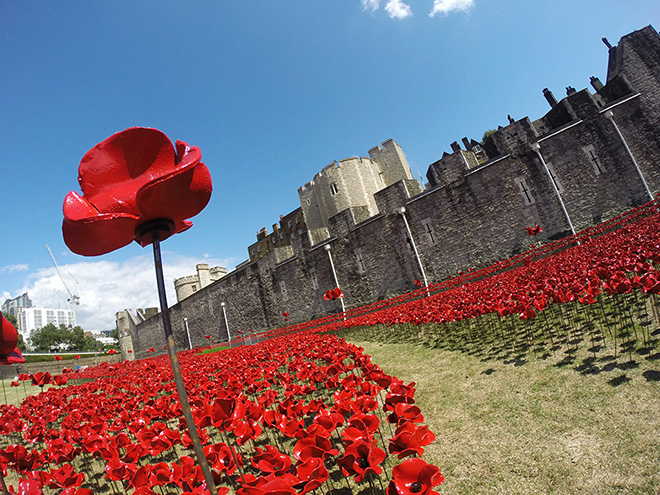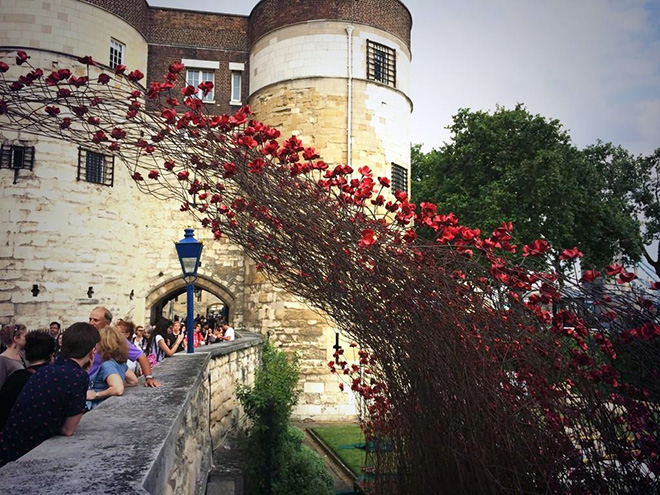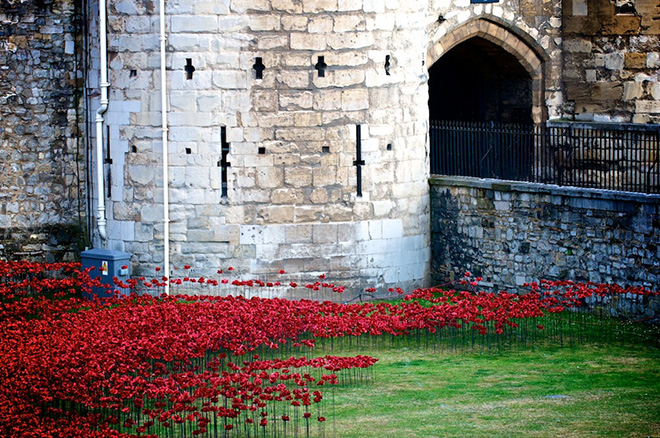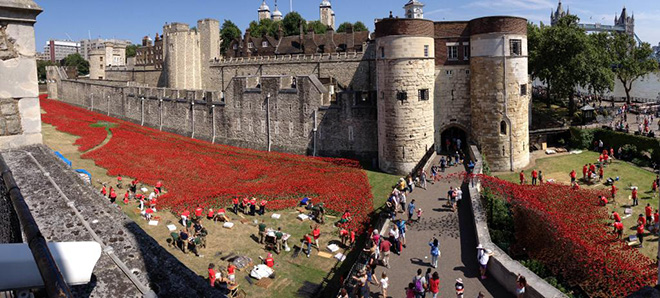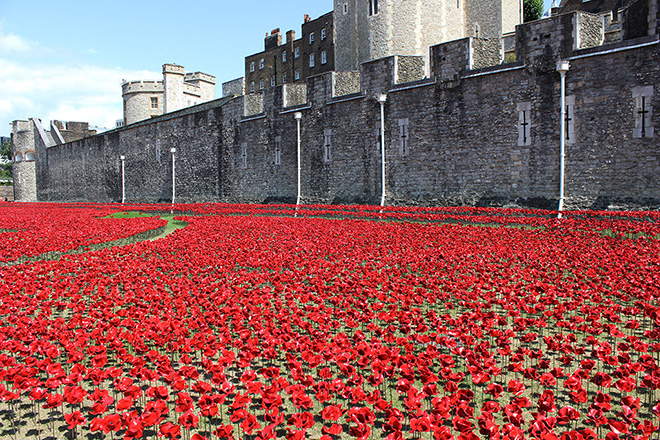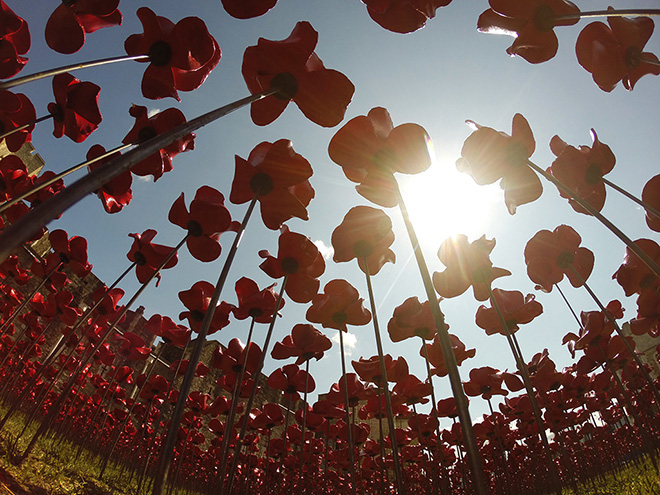 TOWER POPPIES – BLOOD SWEPT LANDS AND SEAS OF RED
Further reading:
– Paul Cummins website: paulcumminsceramics.com
– Tower of London Wwebsite: hrp.org.uk
---