No Comments
The Nightmare wonderland project - Ayden Gallery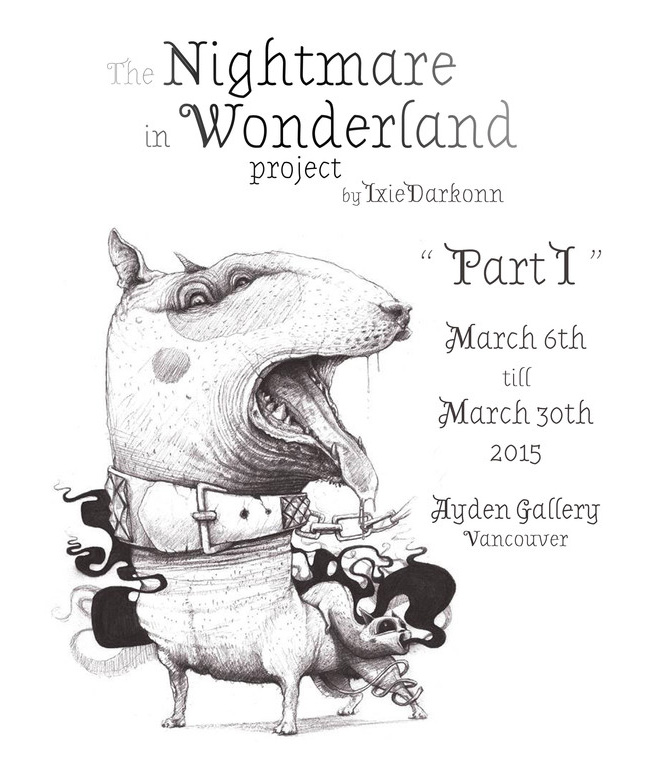 Redazione Art-Vibes | On 04, Mar 2015
Opere pop surrealiste ispirate dall'immaginario di Tim Burton sono le protagoniste di un'importante mostra itinerante.
di Redazione Art Vibes
---
"Nightmare In Wonderland" è una mostra frammentata, proposta da 4 gallerie diverse in 3 Paesi differenti, a cura di Ixie Darkonn, che presenta opere pop-surrealiste ispirate dall'immaginario del più grande regista gotico moderno: Tim Burton.
La Parte 0 è stata appena ospitata dalla Rofugi Gallery di Chicago, mentre l'esibizione più imminente prenderà il via a partire dal 6 Marzo 2015 presso la Ayden Gallery di Vancouver.
Tra gli artisti protagonisti di quest'esposizione canadese vi è anche un'italiana, Selena Leardini, senza dimenticare le colonne sonore del video promo della manifestazione, che sono del grande Francesco Baccini.
The Nightmare in Wonderland project by Ixie Darkonn – video courtesy of: Ixie Darkonn
---
Le prossime tappe della mostra saranno:
– Parte II: dall'11 Aprile fino al 2 Maggio 2015 presso la Distiction Gallery di Escondido (California)
– Parte III: da Settembre fino a fine Novembre 2015 presso la Pink Zeppelin Gallery di Berlino.
---
– via: nightmareinwonderland.jimdo.com
The Nightmare wonderland project – Ayden Gallery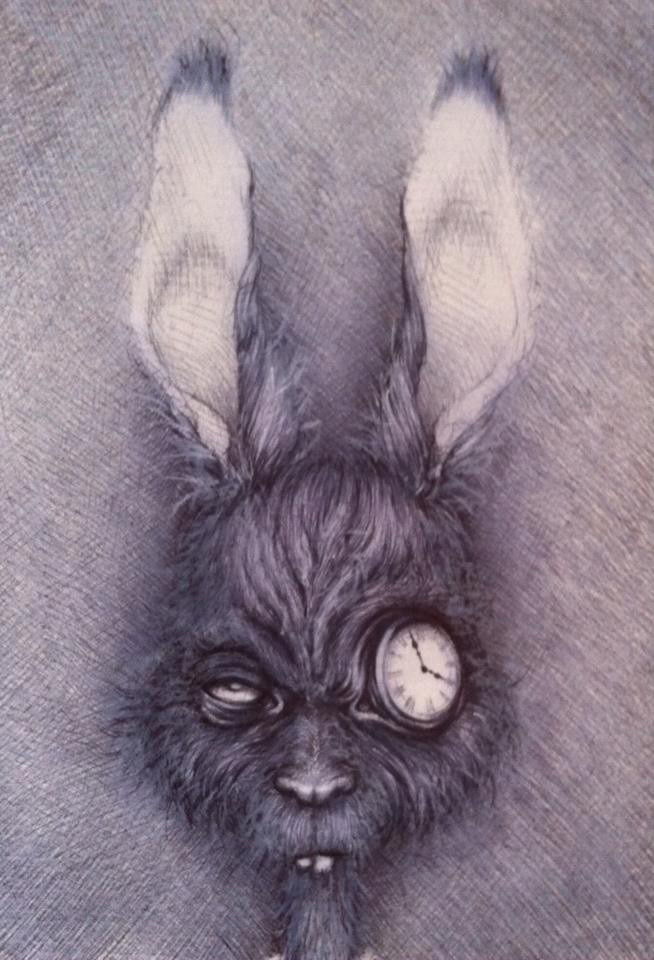 Vavje – Alice Is Late I, bic/white pencil on paper
---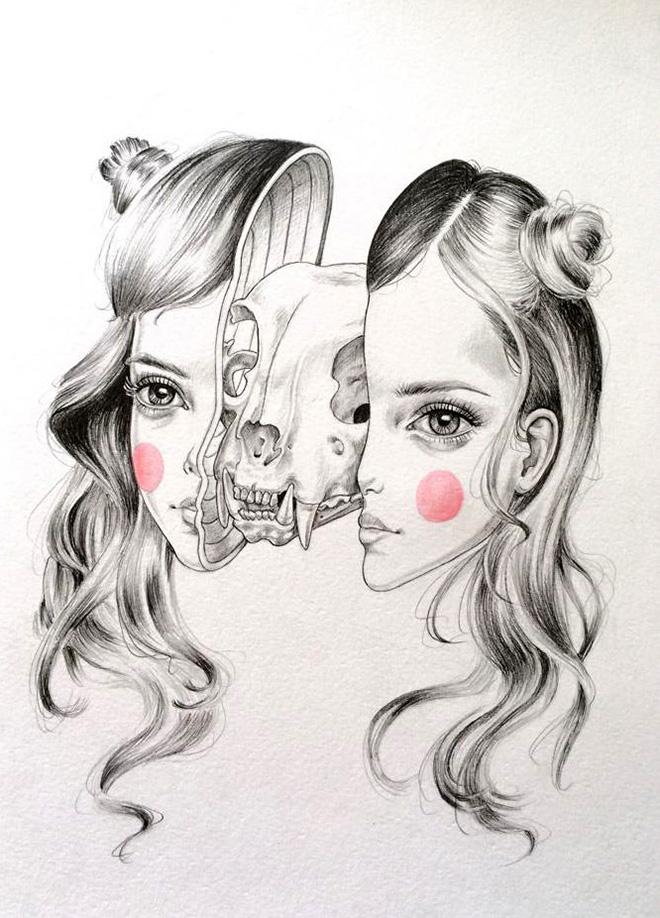 Julie Filipenko – Cat Girls Don't Cry, graphite and acrylic on aquarelle paper
---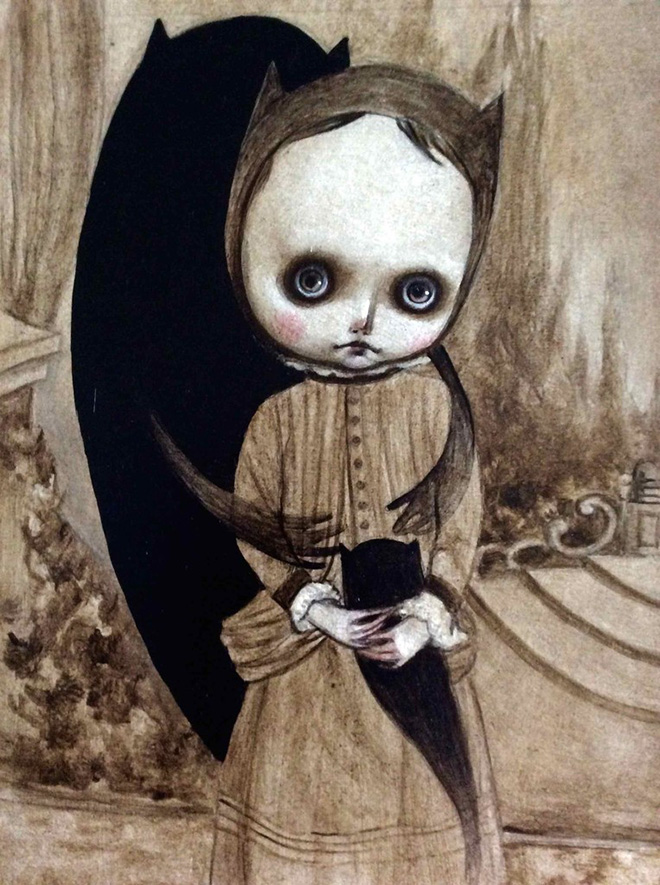 Selena Leardini – Dietro Di Te, acrylic on cardboard
---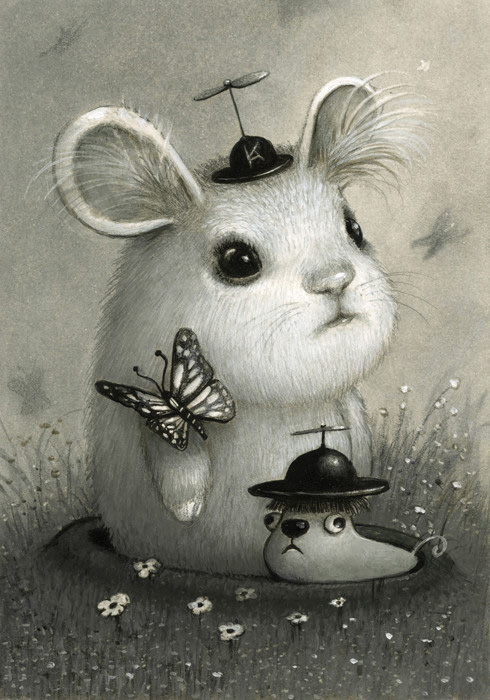 Kristian Adam – Kazuki, pencil and acrylic on board
---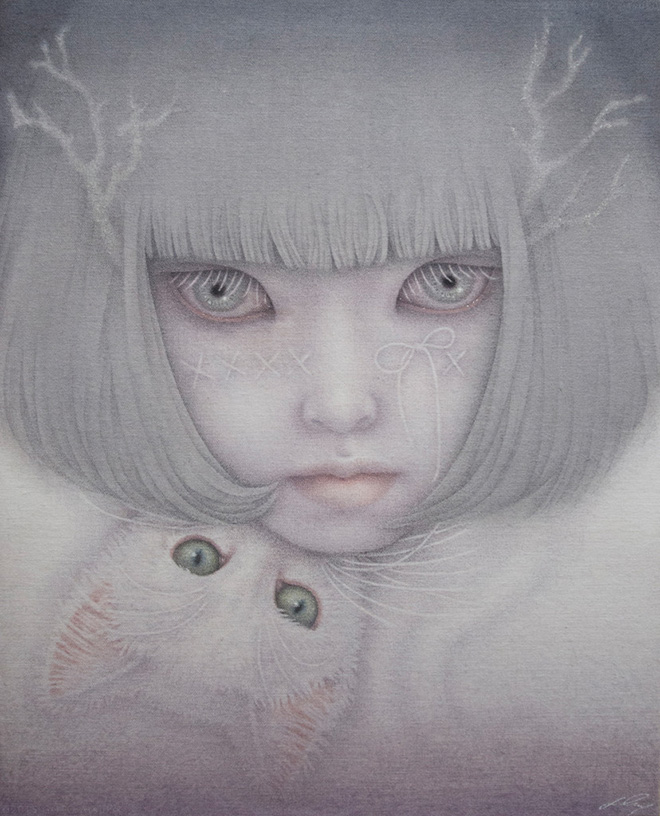 Goto Atsuko – Tag Game, cotton, glue, pigments, arabic gum, japanese ink, lapis lazuli
The Nightmare wonderland project – Ayden Gallery
Exhibition info:
The Nightmare wonderland project – Part I
– When: 6 Marzo – 30 Marzo 2015.
– Where: Ayden Gallery, 88 West Pender Street, #2103 2nd Floor, International Village, Vancouver.
---
Further reading:
– The Nightmare wonderland project website: nightmareinwonderland.jimdo.com
---