No Comments
Robert Gober - The Heart Is Not a Metaphor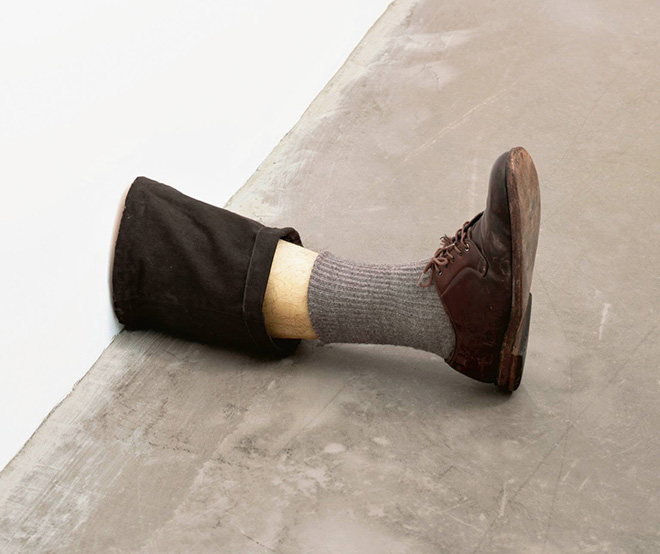 Redazione Art-Vibes | On 17, Ott 2014
L'arte domestica e corporea di Robert Gober al Moma di New York.
di Redazione Art Vibes
---
Top image: Image: Robert Gober (American, born 1954). Untitled Leg. 1989–90. Beeswax, cotton, wood, leather, human hair, 11 3/8 x 7 3/4 x 20″ (28.9 x 19.7 x 50.8 cm). The Museum of Modern Art, New York. Gift of the Dannheiser Foundation. © 2014 Robert Gober
---
Si è aperta da pochi giorni al Moma di New York un'ampia retrospettiva dal titolo "The Heart Is Not a Metaphor" sui lavori del grande artista contemporaneo Robert Gober, una selezione di opere che sintetizza tutta la sua carriera dagli anni Ottanta ad oggi.
All'inizio della sua sperimentazione creativa ha realizzato semplici sculture ingannevoli con oggetti di tutti i giorni: lavandini, mobili, scatole, letti, e porte. La dimensione domestica è un punto focale nei suoi lavori, laddove la struttura inerte evoca la figura umana.
Le opere in mostra evidenziano la sua evoluzione nel corso degli anni, la selezione ne comprende circa 130, tra cui singole sculture, installazioni e un corpo distintivo di disegni, stampe e fotografie.
Il macabro è utilizzato dall'artista come come strumento per evidenziare simbolicamente le ingiustizie che il nostro tempo perpetua ai danni dell'individuo.
Anche la questione psicanalitica è centrale, in particolare il tema dell'oggetto parziale, ovvero quando una singola parte del corpo assume un'importanza capitale e viene percepita come separata dal soggetto cui appartiene.
La mostra "The Heart Is Not a Metaphor" sarà visibile fino al 18 Gennaio 2015.
---
– via: moma.org – visionaireworld.com
– Photo credits: © 2014 Robert Gober – courtesy of: Moma New York
Robert Gober – The Heart Is Not a Metaphor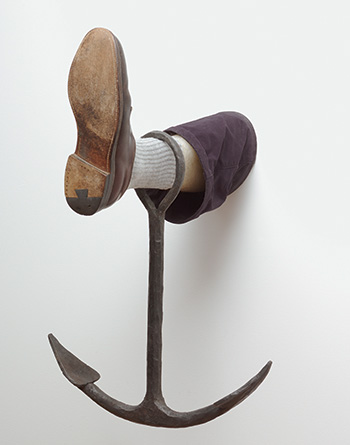 Robert Gober, "Leg with anchor", 2008.
---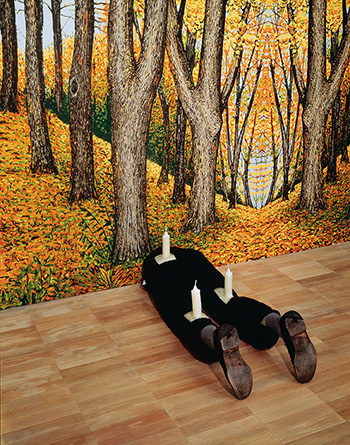 Robert Gober, "Untitled", 1991.
---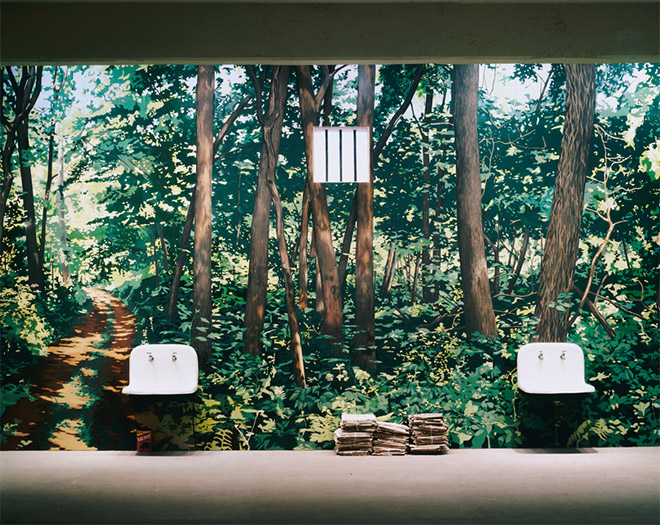 Robert Gober, "Untitled", 1992.
---
Exhibition info::
– Robert Gober – The Heart Is Not a Metaphor
– When: 4 Ott. – 18 Genn. 2015.
– Where: Moma, New York.
---
Further reading:
– Robert Gober exhibition: moma.org
---
Design
novembre 29, 2023 | Francesco S.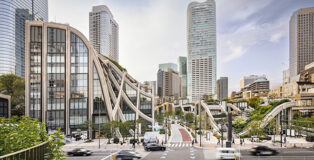 Nel frenetico tessuto urbano di Tokyo, Heatherwick Studio ha progettato un innovativo complesso strutturale dove persone e natura possono connettersi quotidianamente in armonia.
di Francesco Spaghi
– Picture: Heatherwick Studio – Azabudai Hills, Tokyo. Photo credit: Raquel Diniz
Nel cuore … Read More
Inspiration
novembre 28, 2023 | Francesco S.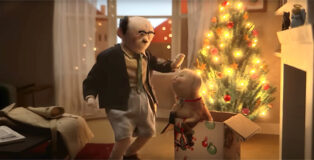 Il nuovo spot di natale di Apple è un concentrato di emozione, stile, animazione, marketing e magia. "La creatività ha il potere di cambiare il modo in cui vediamo gli altri e il mondo".
di Francesco Spaghi
– Picture: Apple … Read More