No Comments
Jim Campbell - Led light Art
Redazione Art-Vibes | On 24, Mar 2014
Jim Campbell tra luci e haiku visivi.
di Redazione Art Vibes
---
Jim Campbell è un artista contemporaneo di San Francisco che lavora principalmente con le installazioni luminose a LED. Ha iniziato la sua carriera artistica nel cinema, passando solo nel 1990 alla scultura elettronica.
Ampiamente considerato uno degli artisti d'avanguardia del XXI secolo, Jim Campbell manipola i materiali elettronici e informatici trasformando il tutto in un haiku visivo dell'era dell'informazione.
I suoi lavori hanno soggiornato nelle collezioni di alcuni dei musei più importanti americani, tra cui il Metropolitan Museum of Art, The Museum of Modern Art, The Smithsonian, The Whitney Museum of American Art e il San Francisco Museum of Modern Art.
Attualmente l'artista è in mostra presso la galleria Bryce Wolkowitz, con sede a New York. Le luci imitano schermi televisivi, nuvole o onde, giocando con un movimento dinamico che dona la vita alle immagini.
IMAGES COURTESY OF BRYCE WOLKOVITS GALLERY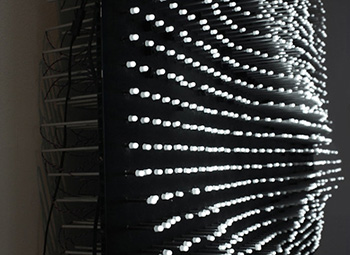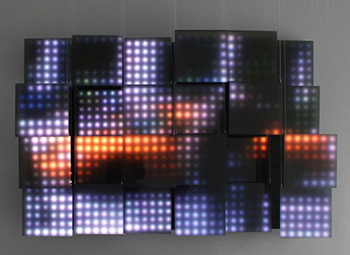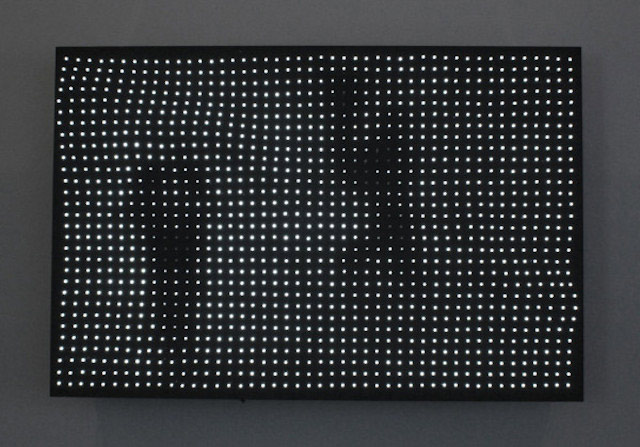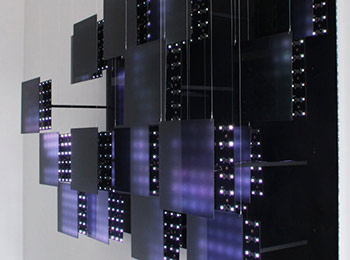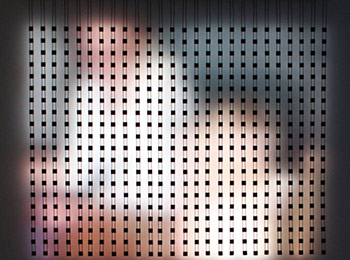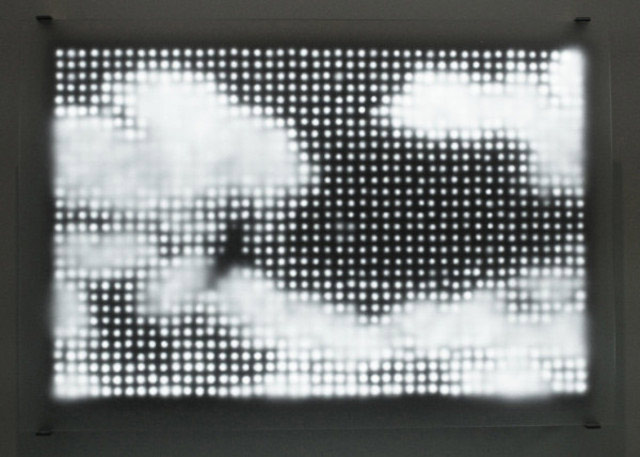 IMAGES COURTESY OF BRYCE WOLKOVITS GALLERY
– All images via: fubiz.net
– Top video, Jim Campbell's Sculptural LED Light Installations, courtesy of: the creators project
---
Further reading:
– Jim Campbell webiste: jimcampbell.tv/
---
– Current exhibition:
– Bryce Wolkowitz gallery: brycewolkowitz.com presenta Jim Campbell:
– Quando: dal 7 Marzo al 19 Aprile 2014.
– Dove: Bryce Wolkowitz gallery – 505 W 24th St, New York, NY 10011
---