No Comments
Collagistas Festival - #Beautifulmonsters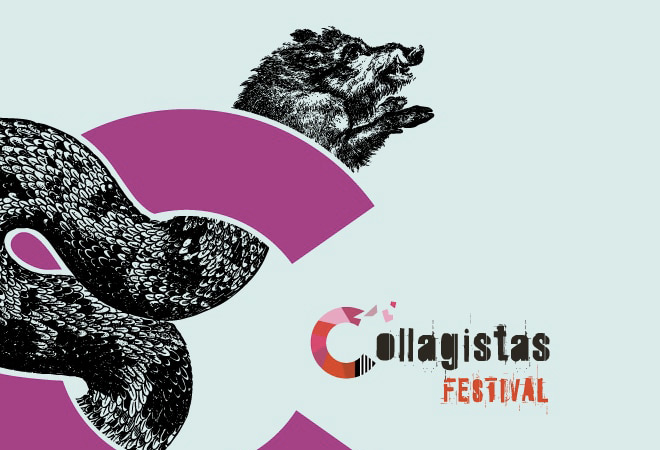 Redazione Art-Vibes | On 18, Set 2017
L'arte del collage protagonista a Milano.
di Redazione Art Vibes
---
Dopo Berlino, Salonicco e Eindhoven, dal 22 al 29 settembre va in scena a Milano il più grande festival internazionale di art collage, giunto ormai alla quarta edizione.
51 artisti da tutto il mondo faranno tappa in Italia in occasione di Collagistas festival, creativi provenienti dalla Grecia, Germania, Brasile, Paesi Bassi, Israele, Regno Unito, Canada, Australia, Argentina, Slovenia, Spagna, USA, Finlandia, Polonia, Francia, Cile, Belgio, Irlanda, Corea del Sud e Italia.
Collagistas Festival #4 – video courtesy of: Collagistas festival, credits: animated video made by the Italian team, TeatroBalocco, Gabriele Perraro and Beatrice Cattedra.
---
In risposta al tema proposto dal festival ("Beautiful Monsters"), ogni artista esporrà un'opera d'arte inedita (mai mostrata su Internet o in qualsiasi galleria). Workshop, presentazioni di libri e riviste, installazioni e molte altre attività creative faranno da corollario all'evento.
Appuntamento fissato il 22 settembre a Milano presso il centro socio-culturale Stecca 3.0. in via G. De Castillia 26 (qre. Isola).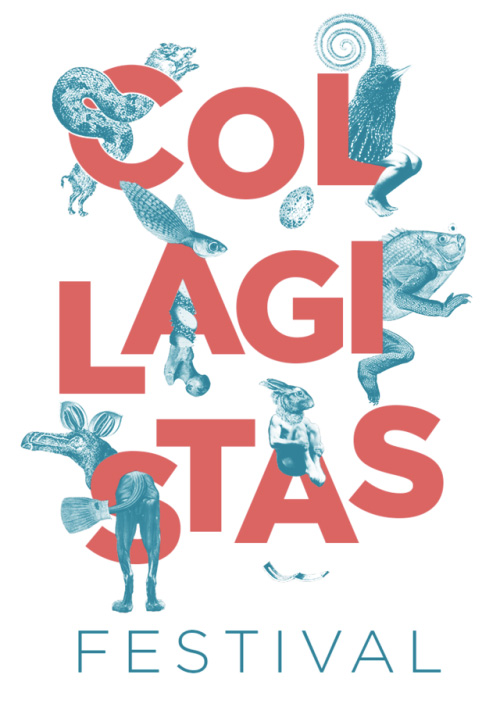 Collagistas Festival – #Beautifulmonsters
---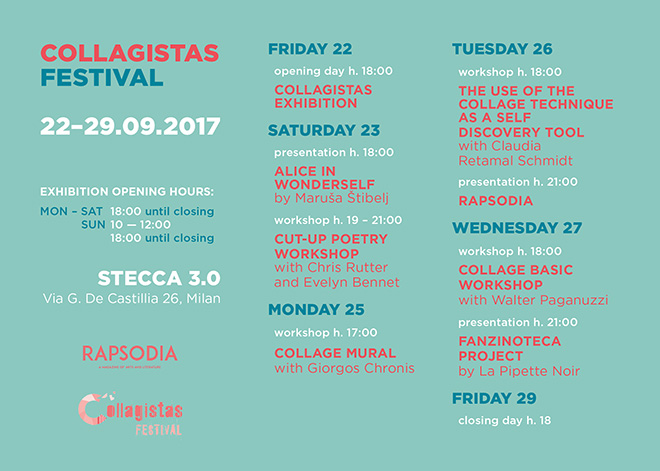 Collagistas Festival – #Beautifulmonsters
---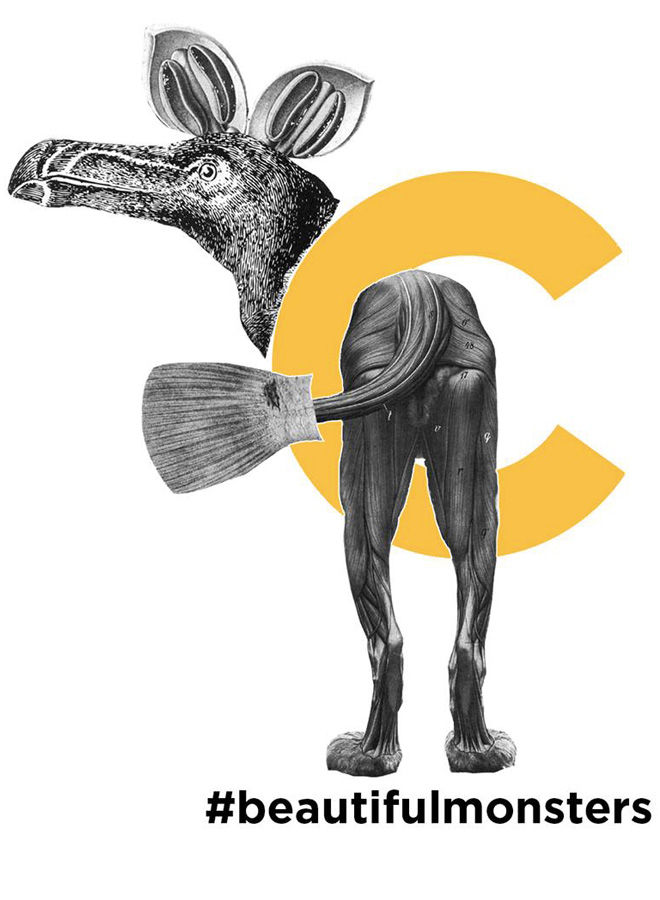 Collagistas Festival – #Beautifulmonsters
---
– via: Art Vibes submission
---
– website: collagistas.com
---