draw the line campobasso Archives - Art Vibes
ottobre 5, 2018 | Redazione Art-Vibes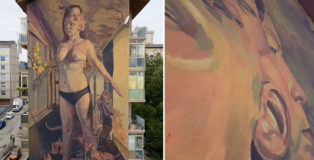 Campobasso, Draw the Line 2018: l'intervento murale dell'artista argentina nel Quartiere San Giovanni.
di Redazione Art Vibes
Picture: Milu Correch – Tributo a Ecate, Draw the Line, 2018. Location: via Marche, Quartiere San Giovanni, Campobasso.
Più passano gli anni e … Read More
ottobre 15, 2017 | Redazione Art-Vibes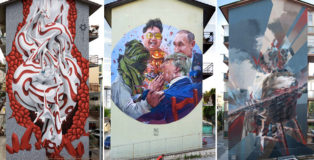 Tre nuovi eccezionali muri colorano le facciate dei palazzi di via Marche a Campobasso.
di Redazione Art Vibes
Dopo il mastodontico intervento di Blu (La Cuccagna), all'inizio di questa estate, il festival di street art Draw the Line, organizzato dall'associazione … Read More